"The impending move has made me really think about all of the stuff we have and what we want to bring to this house." You may remember that statement from a post not so long ago, well typing out that little sentence sent me on a huge tangent that made me realize the topic of downsizing my stuff needed to have its own post.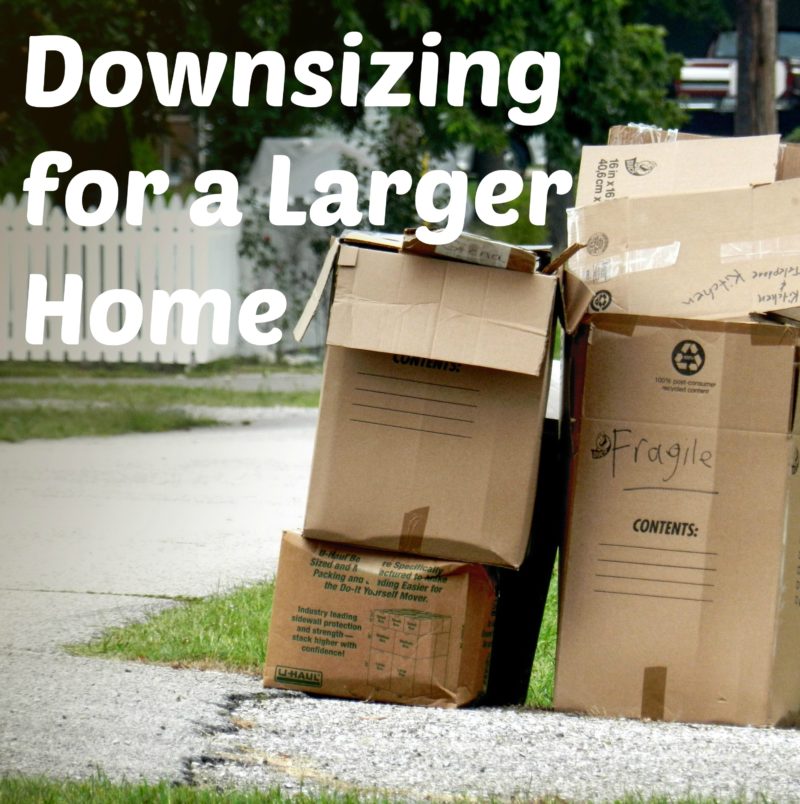 Currently we live in about 750 SF with a small storage space, and we are moving to a 1200 SF home with roughly the same size (1100 SF) storage space plus a garage. I know I should be out shopping and doing happy dances because now I have "so much more room to fill with stuff".
Here's the thing; to me stuff is just stuff and what clutters my space, clutters my mind.
This house is a house that we want to build our life and family in. This is the space that we will finally start to live more sustainably and closer to nature, something that has been weighing on me in my many apartments for so long. This is a new, fresh start. It is the beginning of our dreams.
I know some people are rolling their eyes at my dramatics over a house, but my dreams are small and this house is a huge part of my big dream, the colossal step that I have needed for so long now.
I'm afraid to soil this new start with old junk. I'm not saying that I'm tossing all of my furniture and buying new, on the contrary we plan to keep most of our hand me downs until they wear through, or we find replacements that we love. For me it's the little things like unworn clothes, ridiculous mugs (we have a lot), Tea I don't like (surprisingly large collection of that too) papers (we have so many papers), old electronics, and other useless stuff.  I don't want to continue to live like this. I said before that I want to wear clothes that feel good, and that I like. I don't want to tote around old gifts (the many mugs & teas) because I feel guilty that we don't use them. The papers, junk and old electronics I really can't explain, I just think that's everyone these days. I don't want these old things and feelings following me around.
In this house we are going to build our family and for that we need to have open space to allow that family to (hopefully) grow.
There is quite a bit of stuff that I have given to my mother to sell at her craft fairs & secondhand stores (she loves them). Some will go on Craig's List, some will be given away and some just be thrown out.  Our home will be sparse for a while, but it will be loved and allow us the time to really create a space that is more than just a dwelling. Filling our space with carefully selected, good quality pieces slowly will I think allow us to really feel out our lifestyle and only bring in what we actually need. I hope this will allow us to keep open space in our lives to welcome a larger family one day.
In the future I hope to keep us from getting to this point of too much stuff. Regular clean outs will be mandatory, and I'd really love to go paperless soon (think scanners and offsite computer back ups). Having already cleaned out my closet I learned a lot about my style and hope that I can avoid the wonky ridiculous wardrobe I once had. I filled my wedding registry with things like reusable bags, cloth napkins, canning jars and other stuff to move toward sustainability. Yes we have to store those things, but we won't be storing a back stock of single use items (like paper towels) instead, and that to me is huge.
I could go on about our plans for this little home for days, but this post seems like it is long enough. Now I would love to hear your thoughts on living with less. Anyone bought a house recently? How did you feel about moving in your stuff? How did you decorate and choose pieces for your new home? I'm very curious!