Easy Tuscan Bean Soup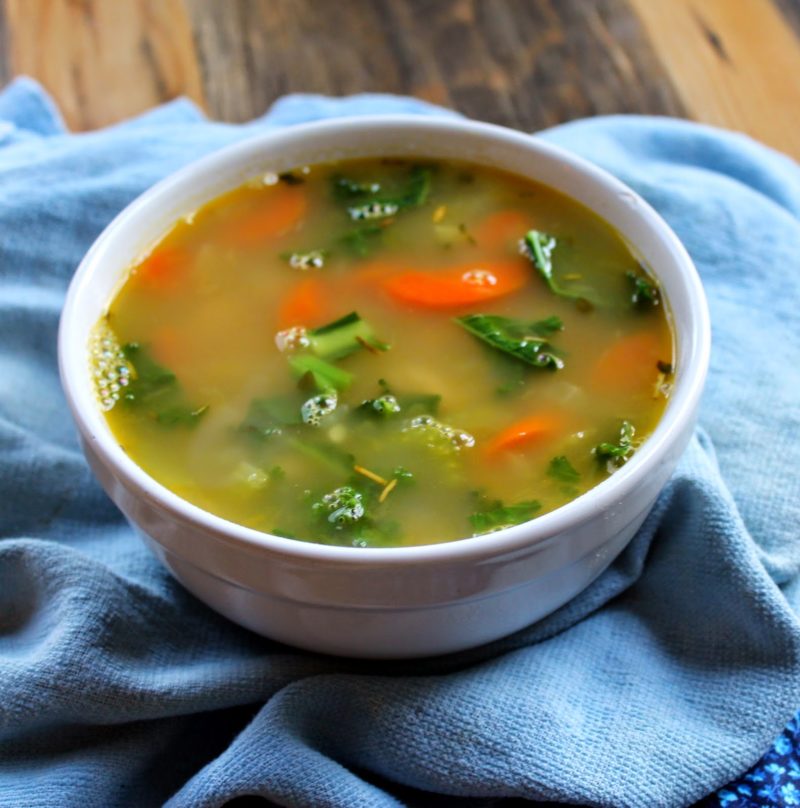 1 tbsp olive oil
1 medium onion, chopped
4 cloves of garlic, crushed
2 medium to large carrots, chopped
2 stalks of celery, chopped
4 cups of low sodium vegetable broth
2 sprigs of thyme
1 bay leaf
2 cans of cannellini beans, drained & rinsed
4 cups chopped kale
Salt & pepper to taste
Fresh grated Parmesan Cheese for Garnish
In a large thick bottomed sauce pan heat oil over medium high heat and sauté onion until it becomes translucent (about 1-2 minutes).
Add garlic and cook for 1 minute before adding carrot and celery.
Cook for another minute before adding broth, thyme, and bay leaf.
Bring to a simmer and add beans and kale.
Cook stirring regularly until the kale turns dark green and beans are soft.
Adjust seasoning and serve warm, with a sprinkle of cheese on top.