St. Patrick's Day & Irish Vegetable Soup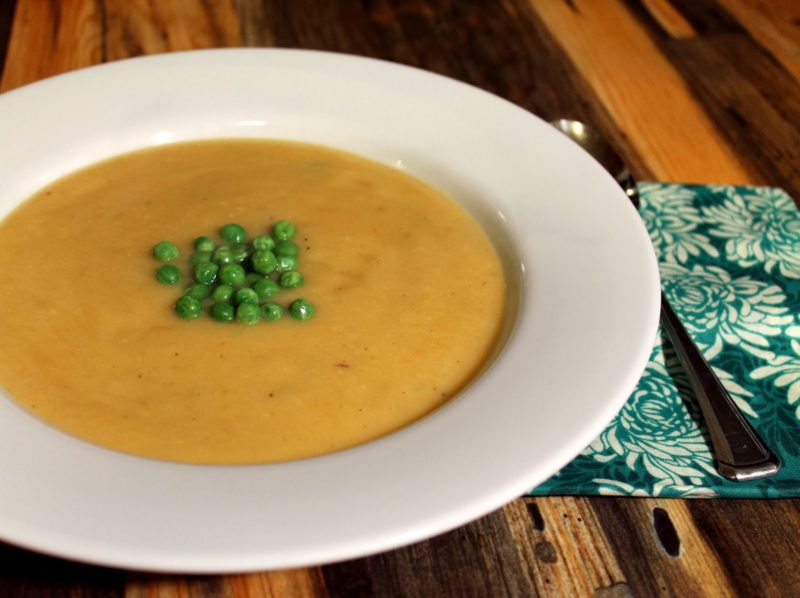 1 tbsp extra virgin olive oil
2 parsnips, peeled & cut into chunks
1 turnip, peeled & cut into chunks
1 carrot, peeled & cut into chunks
1 tbsp butter
1 onion, chopped fine
1 celery stalk, chopped
1 russet potato, peeled & cut
into chunks
4 cups vegetable stock
½ cup cream
1 tablespoon butter
Salt & Pepper to taste
Preheat the oven to 400 degrees.
Drizzle the parsnips, turnip, and carrot with oil and place in the oven for 25-30 minutes, until they have become soft, and caramelized.
In a large thick bottomed sauce pan sauté onion, and celery with butter until they have softened (3-4 minutes).
Add the potato and roasted veggies to the pan. Add the stock and bring to a boil, then reduce to a simmer and cover. Let it simmer for about 30 minutes, until the potatoes are soft, stirring occasionally.
Using an immersion blender or in batches puree the contents until smooth, then return to the pan and stir in the cream and butter over low heat.
Adjust seasonings and serve immediately.
Recipe by
Sweet Love and Ginger
at http://www.sweetloveandginger.com/st-patricks-day-irish-vegetable-soup/