No Boil Taco Ravioli Casserole (Vegetarian)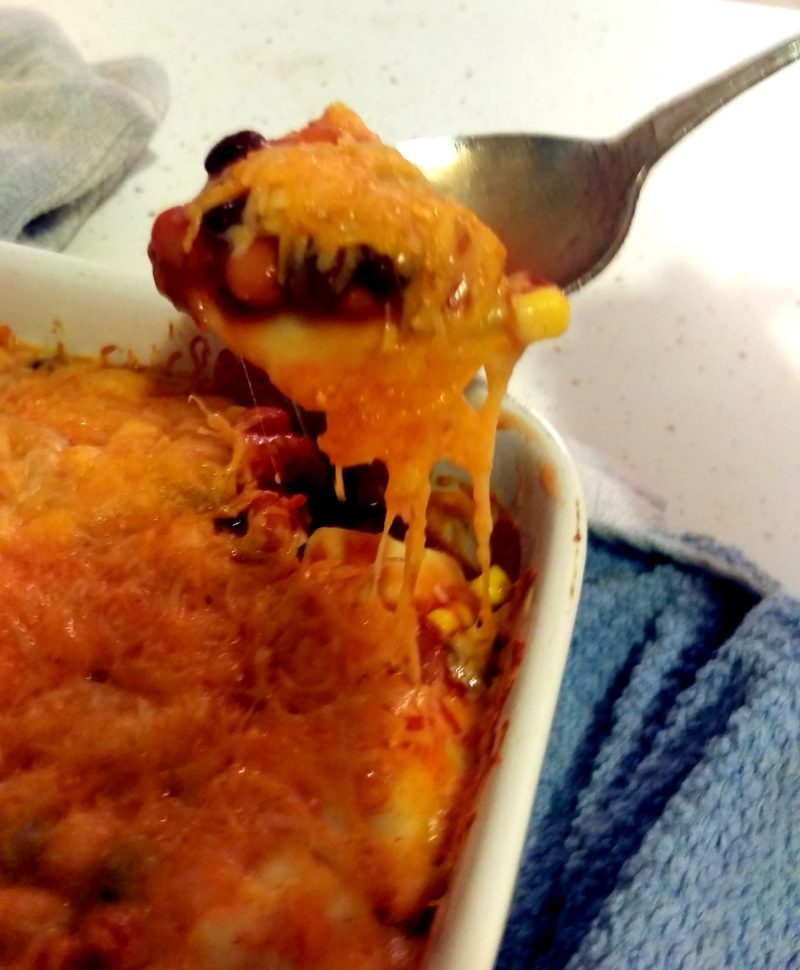 1 jar of salsa
1 (20 ounce) package of frozen cheese ravioli
1 (15.5 ounce) can black beans, drained & rinced
1 (15.5 ounce) can pinto beans, drained & rinced
1 (15 ounce) can cut corn in water, drained
1 jar of taco sauce
½ cup shredded cheddar cheese
Preheat the oven to 350 degrees.
In a 9x13 baking pan spread the jar of salsa, covering the bottom of the pan.
Add about half the package of ravioli in one layer on top of the salsa, do the same with the black beans, pinto beans and corn.
Add another layer of ravioli, and then beans and corn.
Top with an even layer of taco sauce and shredded cheddar cheese.
Bake for 25-30 minutes, or until the ravioli is cooked through and cheese melted.
Serve immediately.
Recipe by
Sweet Love and Ginger
at http://www.sweetloveandginger.com/no-boil-taco-ravioli-casserole-vegetarian/