Garlic Parmesan Pasta with Chicken & Peppers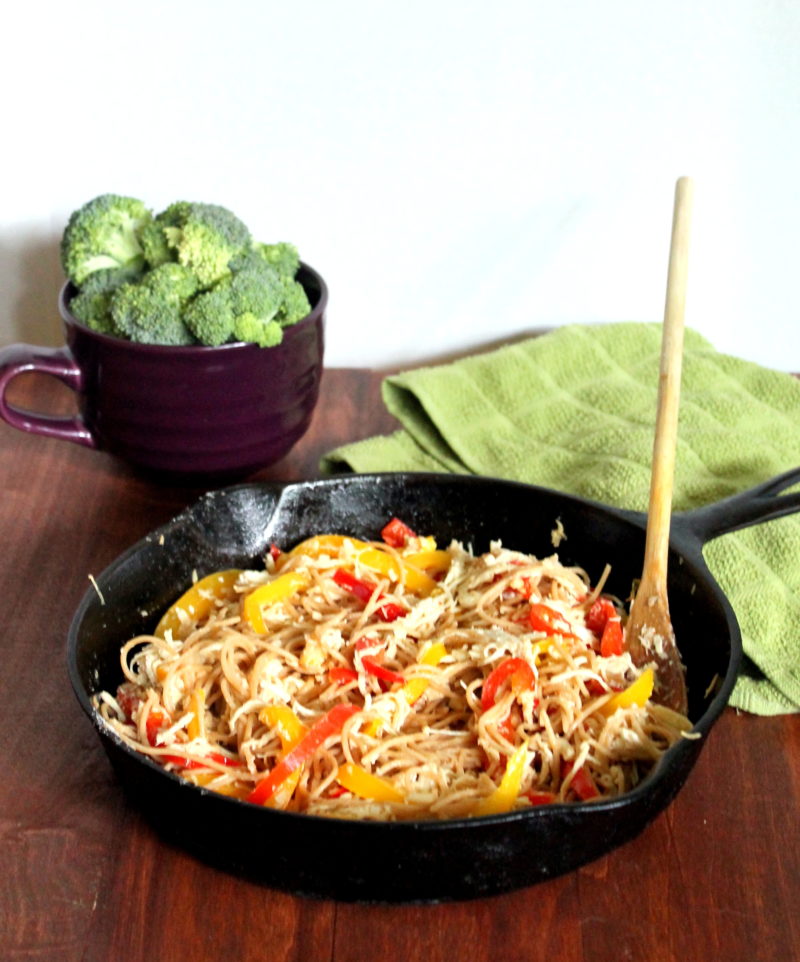 ⅓ package whole wheat pasta
1 tablespoon olive oil
4 cloves of garlic, minced
1 red pepper, sliced thin
1 yellow pepper sliced thin
½ cup chicken broth
½ teaspoon crushed red pepper flakes
1 cup shredded, cooked chicken
¼ cup fresh grated parmesan
Salt & pepper to taste
1 tablespoon chopped basil for garnish (optional)
Cook pasta according to package directions and set aside, reserving ⅓ cup of pasta water.
Heat oil in a large skillet over medium high heat. Add garlic and sauté for 1 minute. Add peppers and cook for another minute.
Stir in broth, cover and simmer for 4 to 5 minutes, or until the peppers have softened.
Add the red pepper flakes chicken, pasta and reserved liquid tossing to combine.
Remove from heat and add parmesan cheese and toss gently.
Adjust seasonings and serve with garnish.
Recipe by
Sweet Love and Ginger
at http://www.sweetloveandginger.com/garlic-parmesan-pasta-with-chicken-peppers/