Venison Burgers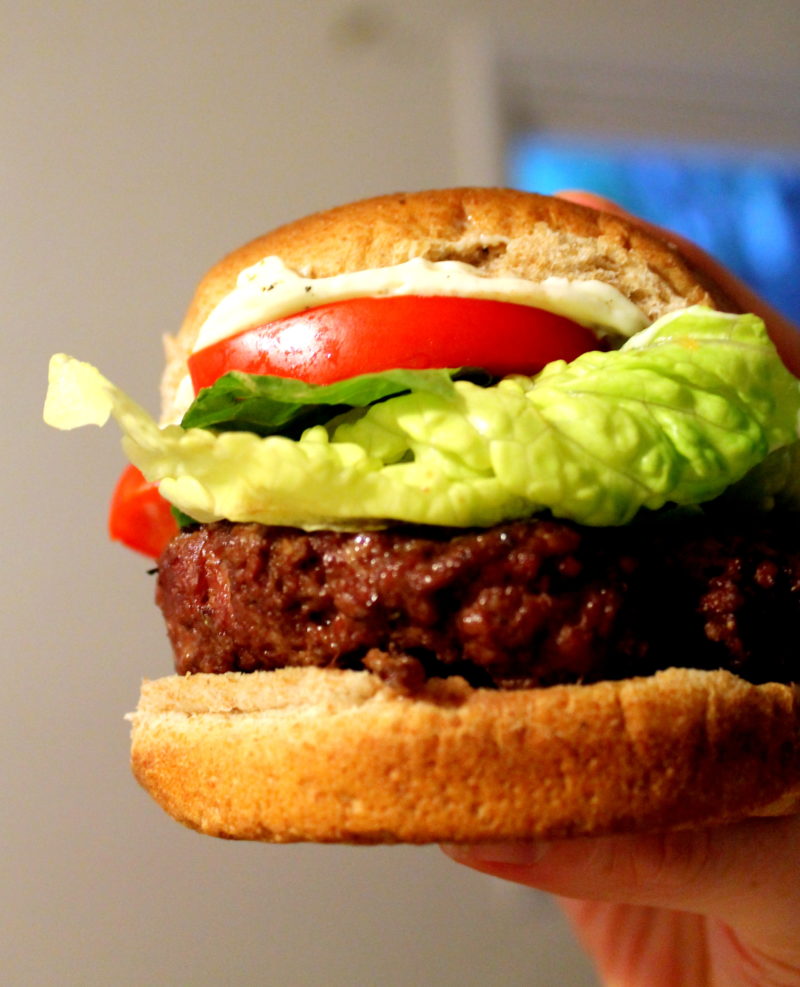 1½ lbs ground venison (fat included)
Salt & pepper
Burger buns & toppings for serving
Preheat the grill.
Using your hands form 4 roughly equal patties.
Season liberally on both sides with salt and pepper.
Grill the burgers to your desired doneness (5-6 minutes on the first side and 1-2 minutes on the second for side for medium-rare).
Remove the burgers from the grill and let stand for 4 minutes before serving on buns with desired garnish.