French Onion Baked Gnocchi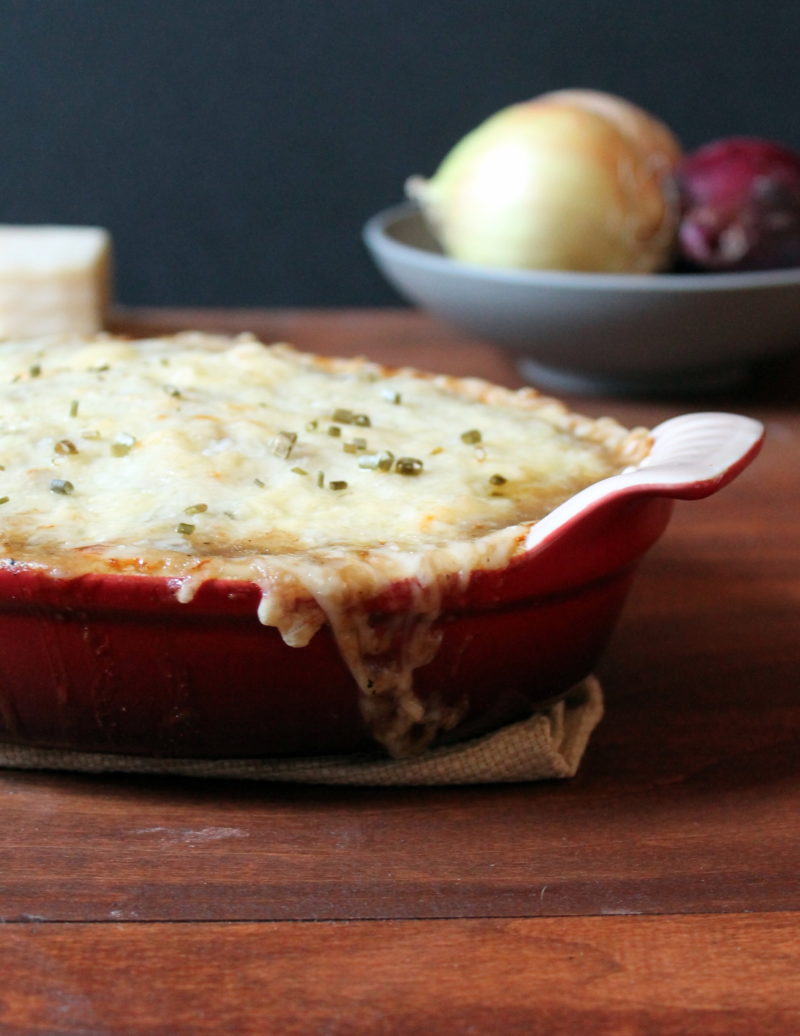 3 tablespoons butter
2 tablespoon olive oil
2 ½ lbs yellow onions
1 tsp salt
1 tsp pepper
½ tsp sugar
2 tablespoons flour
½ cup white wine
5 cups low sodium beef (or vegetable) broth
1 teaspoon of dried thyme
1 bay leaf
1 lb gnocchi
2 cups fresh grated gruyere cheese
Chopped chives for garnish
Preheat the oven to 375.
Heat the oil and butter over medium heat.
Once melted add the onions, stirring to incorporate, then cover and cook for 10 minutes.
Add the salt, pepper and sugar, stirring well and cook for another 30 minutes, stirring often.
Stir in the flour and cook for another minute before adding the wine, broth, thyme, and bay leaf. Bring to a simmer and cook for another 20 to 30 minutes. Adjust seasonings and remove from heat.
While the onions simmer prepare the gnocchi according to package instructions.
Place cooked gnocchi a baking dish. Pour the onion mixture over the gnocchi and top with cheese garnish and place in the oven to bake for 20 minutes or until the cheese has melted and begins to brown.
Serve immediately.
Recipe by
Sweet Love and Ginger
at http://www.sweetloveandginger.com/french-onion-baked-gnocchi/