Leftover Turkey & Stuffing Casserole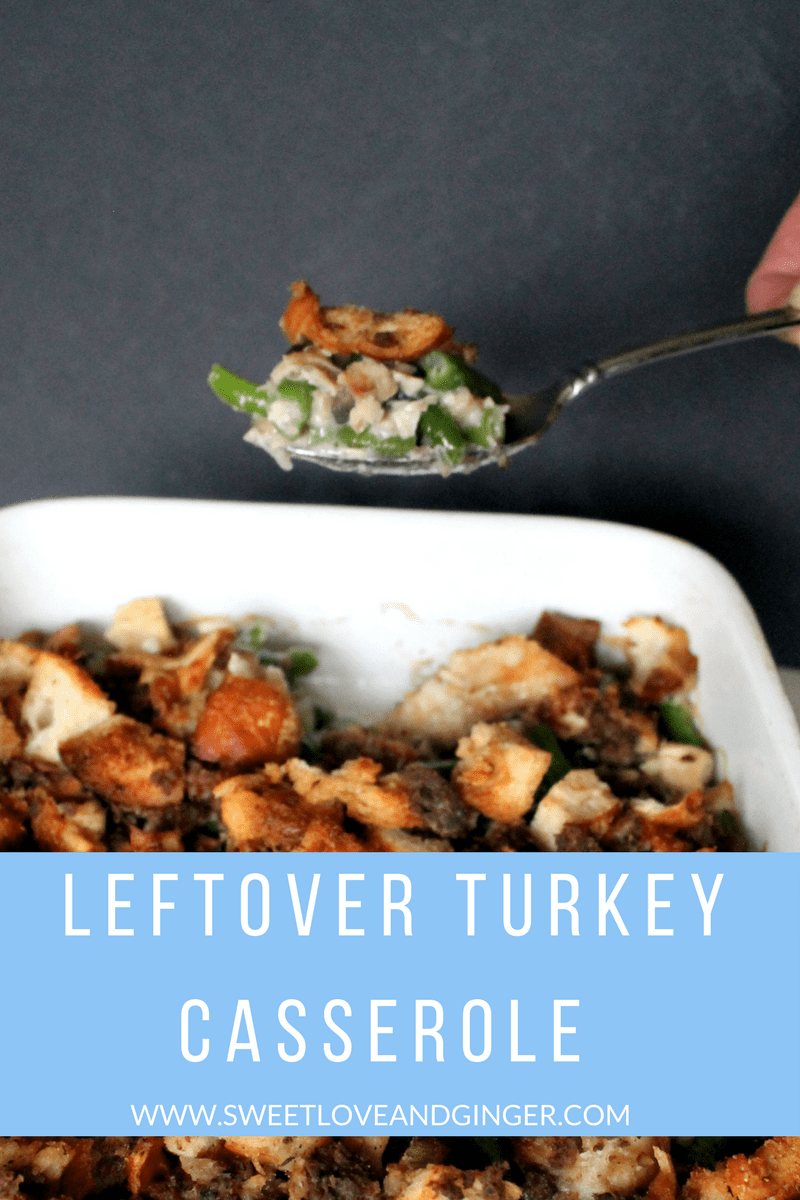 1 tablespoon butter
1 tablespoon olive oil
1 cup cremini mushrooms, chopped
1 shallot, chopped
1 clove garlic, minced
1 teaspoon salt
1 teaspoon pepper
Pinch of thyme
1 tablespoon flour
1 cup vegetable or chicken broth
½ cup half and half
2 cups cooked chicken or turkey, chopped
1 ½ cups leftover or frozen vegetables
2 to 3 cups leftover stuffing
Preheat oven to 350 degrees.
Heat oil and butter in a large skillet. Add mushrooms and cook until browned, about 2 minutes.
Stir in shallot and garlic and cook for an additional minute.
Add salt, pepper, thyme and flour stirring well and cooking until the flour begins to brown.
Stir in the broth until well combined, bring to a boil, then reduce to a simmer and cook for 5 minutes.
Reduce heat to low and stir in the half and half, meat, vegetables. Cook until well combined and heated through.
Place the meat and mushroom mixture in a large casserole dish and top with stuffing. Bake for 18 to 20 minutes or until the stuffing has browned and sides are bubbling.
Let stand for 5 minutes before serving.
Recipe by
Sweet Love and Ginger
at http://www.sweetloveandginger.com/leftover-turkey-stuffing-casserole/