Venison Meatballs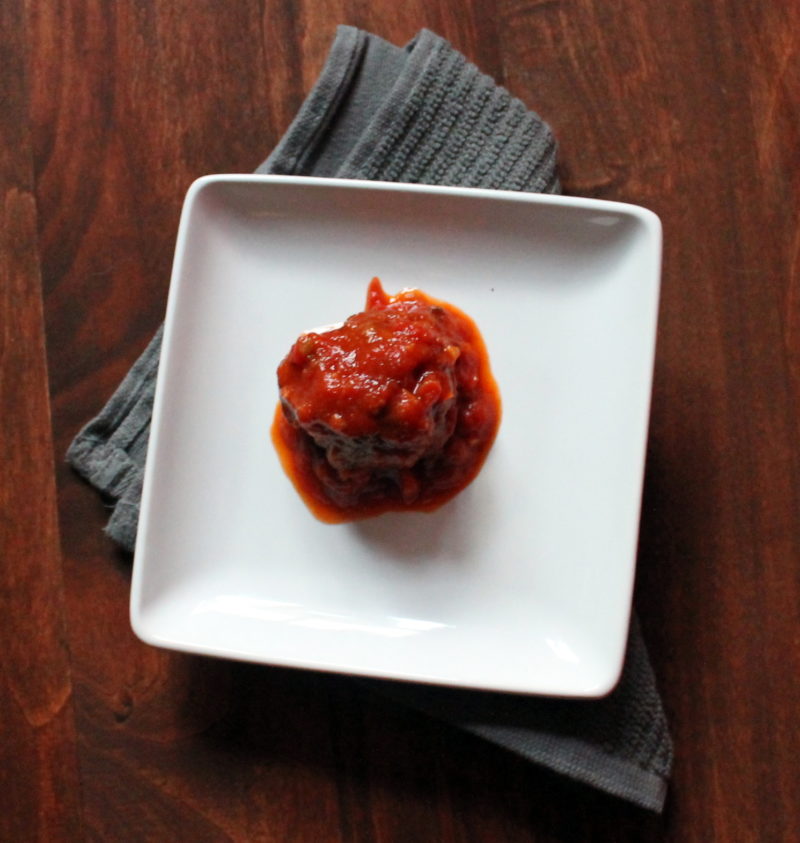 ½ cup plain breadcrumbs
½ cup milk
2 lbs ground venison (95% Lean)
1 large egg
1 teaspoon salt
½ teaspoon black pepper
1 teaspoon dried parsley
1 ½ teaspoon garlic powder
½ teaspoon dried basil
½ teaspoon dried oregano
Combine the bread crumbs and milk in a small bowl and let stand for 5 minutes.
Combine all other ingredients in a large bowl and pour the breadcrumb mixture over the top. Using your hands gently mix the ingredients together. Once combined use your hands to form golf ball sized balls.
Bake at 400 degrees on a greased baking sheet for roughly 20 minutes or drop into a large pot of tomato sauce and simmer for 30 to 40 minutes.