Clean British Baked Beans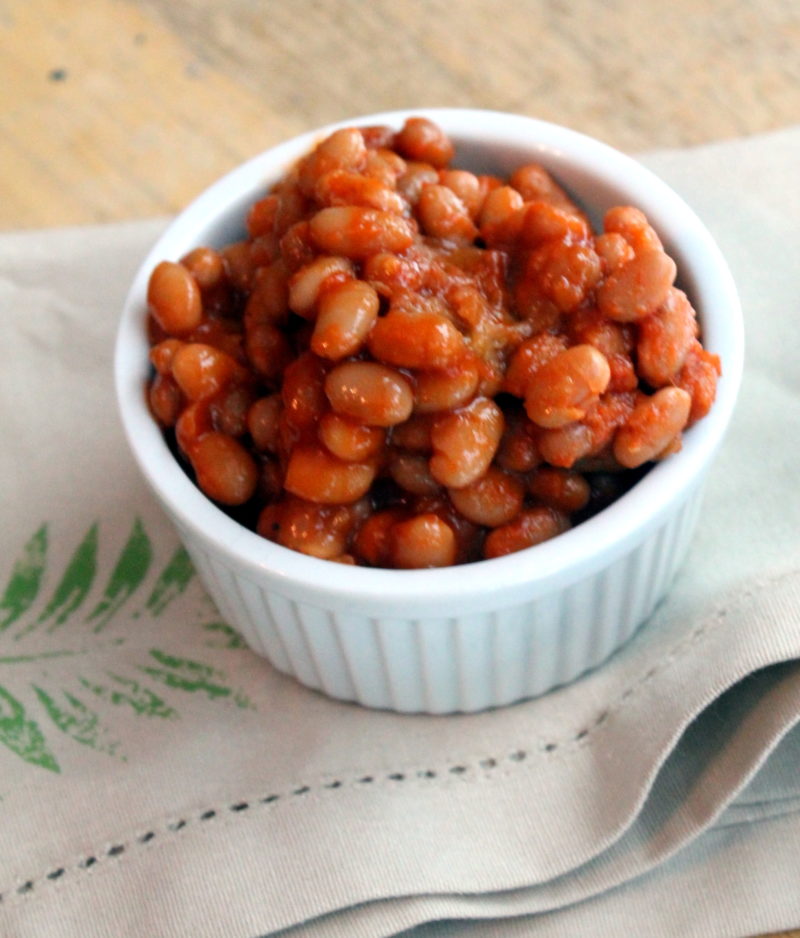 1 lb dried navy beans
1 onion, quartered
4 cloves of garlic, peeled
6 ounces tomato paste
1 teaspoon black pepper
1 bay leaf
¼ teaspoon sage
Salt & pepper to taste
Place the dried beans in a large bowl and cover with enough cold water to cover the beans by 2 inches. Leave to soak overnight.
After soaking drain and rinse the beans and place in the crock pot.
Add the onion, garlic, tomato paste, pepper, bay leaf, and sage. Stir until well combined.
Cook on high for 4 to 5 hours or until beans are soft.
Remove onion, cloves, bay leaf and adjust seasonings.
Serve.
Recipe by
Sweet Love and Ginger
at http://www.sweetloveandginger.com/clean-english-style-baked-beans/