Pan Seared Goose Breast with Cumberland Sauce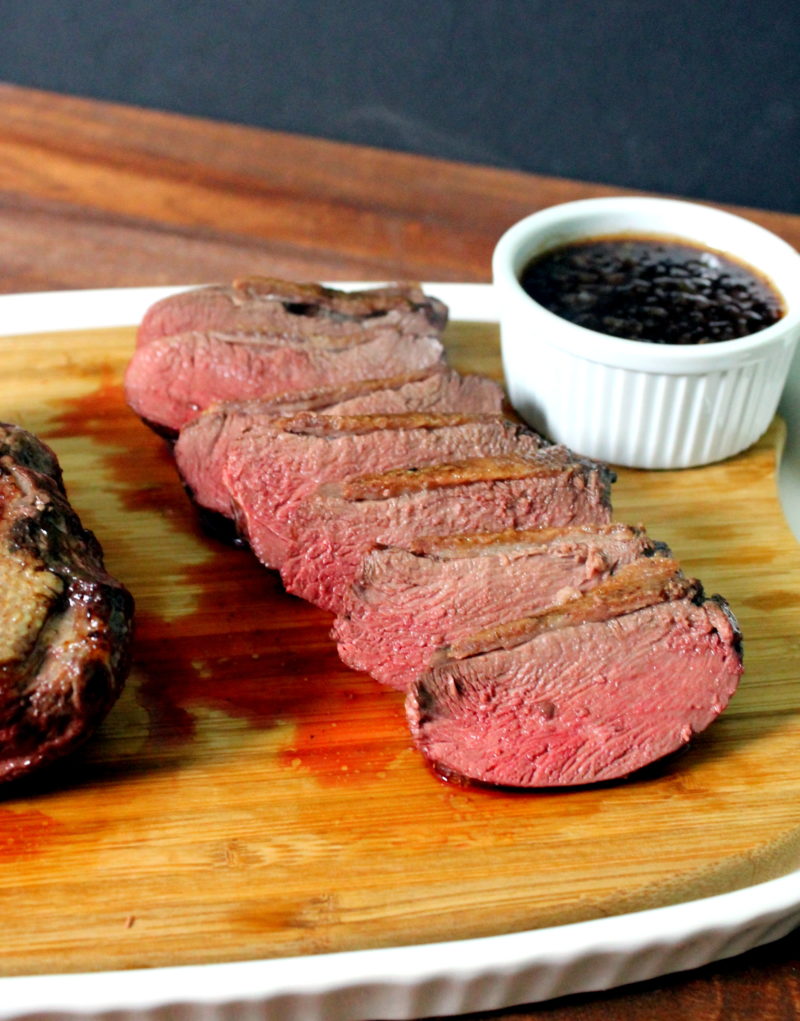 2 goose breasts, with skin, fat trimmed
Salt and pepper to taste
1 shallot, minced
½ cup Port wine
¾ cup broth (chicken, or vegetable)
½ teaspoon dry mustard
¼ teaspoon cayenne
Zest from one lemon
Zest of 1 orange
¼ cup currant jelly
Salt and pepper to taste
Bring the breasts up to room temperature. Pat the breasts dry with a paper towel then salt and pepper both sides. Place the breasts skin side down in a room temperature large steel, or cast iron skillet and place it on the stove. Turn the heat up to medium high until the pan begins to sizzle. Turn the heat down to medium low and cook for roughly 10 to 12 minutes. The skin should be crisp and easily pull away from the pan, if it does not easily pull away continue to allow it to cook.
Flip the breasts over and immediately salt the skin side. Allow them to cook on this side for 5 to 7 minutes for a medium rare duck or 8 to 9 minutes for a well done duck breast.
Remove the duck from heat when it's reached desired doneness. Place it on a cutting board, skin side up and let it stand for 8 to 10 minutes.
While the goose rests prepare the sauce. Drain the pan of excess fat, leaving about 1 tablespoon in the pan. Return the pan to medium high heat and add the shallot, sautéing for 1 to 2 minutes, until it softens.
Stir in the Port wine, scraping brown bits from the bottom of the pan. Allow it to simmer until it has reduced to half.
Add the broth, orange and lemon zest, mustard, and cayenne and stir until well blended. Cook for one minute before adding the currant jelly. Allow it to boil until the jelly has been incorporated and the sauce thickens. Adjust the seasonings and remove from heat.
Serve the goose breast sliced with sauce on the side.
Recipe by
Sweet Love and Ginger
at http://www.sweetloveandginger.com/pan-seared-goose-breast-with-cumberland-sauce/