Easy Mustard Pork Chops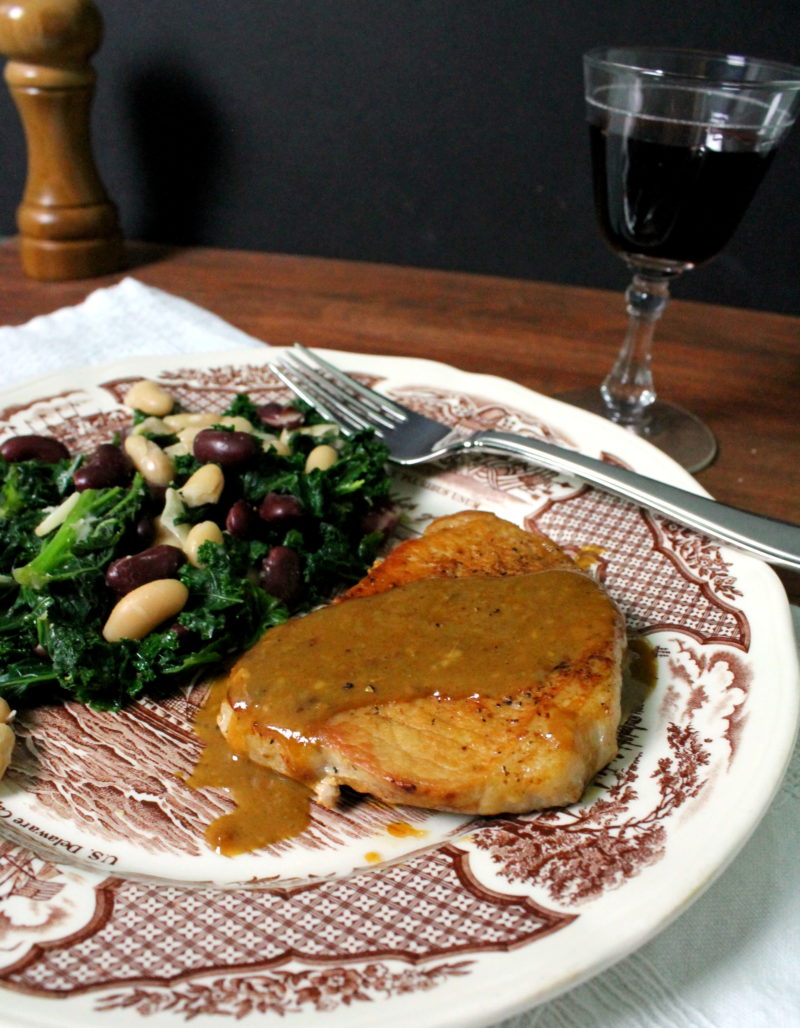 4 boneless pork chops
Salt & Pepper
3 tablespoons olive oil, plus more for drizzling
1 tablespoon whole grain Dijon mustard
2 tablespoons white wine vinegar
2 teaspoons honey
1 tablespoon water or broth
Pound pork chops between 2 layers of platic wrap to ½" – ¾" thickness. Season liberally with salt and pepper.
Heat oil in a large skillet over medium high heat. Add the pork chops to the pan and cook for until browned, about 3 to 4 minutes before flipping. Cook for another 3 to 4 minutes on the other side until browned and cooked through. Transfer to a plate and set aside.
In the same pan reduce the heat to medium low. Add the mustard, vinegar, water and broth to the skillet. Bring to a simmer and cook, stirring constantly while scraping the browned bits from the bottom of the pan. The sauce should be well blended and thickened. Remove the pan from heat.
Serve pork chops with sauce drizzled on top.