Clams with Sausage & Cannellini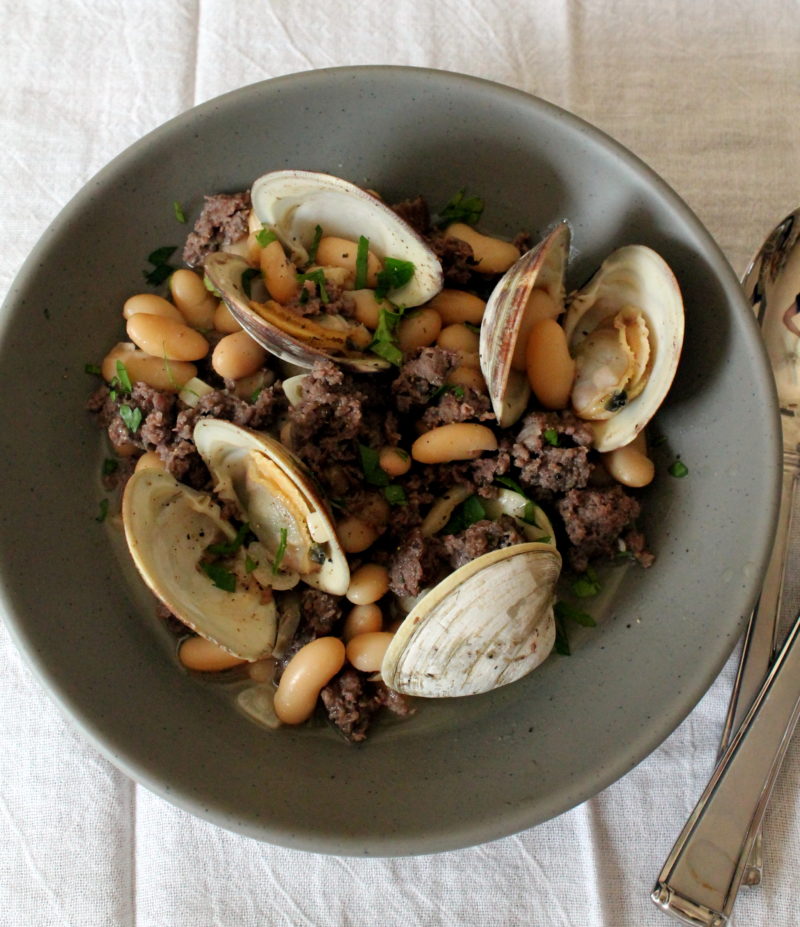 2 tablespoons olive oil
4 ounces Italian sausage, casings removed
4 cloves of garlic
1 lb little neck clams, scrubbed
⅓ cup dry white wine
1 (15.5 ounce)can cannellini beans, drained
Salt & pepper to taste
1 tablespoon unsalted butter
1 tablespoon finely chopped parsley
Heat oil in a large skillet over medium high heat. Add sausage and cook, crumbling it into small pieces, until browned, about 5 minutes.
Add the garlic and cook for 1 minute.
Add clams and wine. Cover and let cook, shaking the pan occasionally until the clams are all opened, about 5 to 6 minutes. Remove any that do not open.
Stir in beans and cook for another 2 minutes, or until warmed through. Add butter, parsley and toss. Adjust seasoning and serve.
Recipe by
Sweet Love and Ginger
at http://www.sweetloveandginger.com/clams-with-sausage-cannellini/