Dandelion Greens with Double Garlic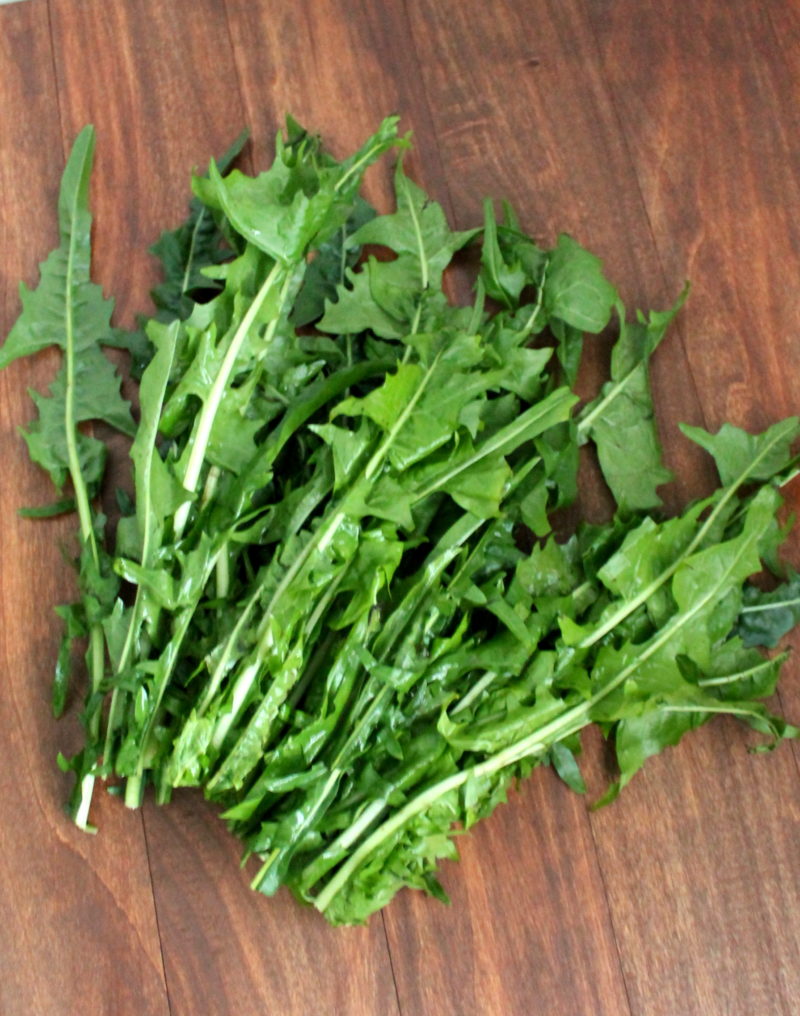 ¼ cup extra virgin olive oil
6 cloves of garlic, sliced
¼ teaspoon red pepper flakes
Salt and freshly ground black pepper, to taste
1 pound dandelion greens with stems, washed and roughly chopped
½ cup vegetable stock
1 clove of garlic minced
Heat the olive oil in a large saucepan over medium-high heat. Add the sliced garlic, pepper flakes, and some salt and black pepper and cook for about 1 minute. The garlic should soften and become fragrant.
Add the greens and stock. Cover and cook until the greens have wilted slightly, about 5 minutes.
Remove the lid, but continue to cook and stir until the liquid has all but evaporated, about 5 more minutes. Add the minced garlic and cook for 1 more minute. Adjust seasonings and serve.
Recipe by
Sweet Love and Ginger
at http://www.sweetloveandginger.com/mark-bittmans-dandelion-greens/