Sweet Violet Syrup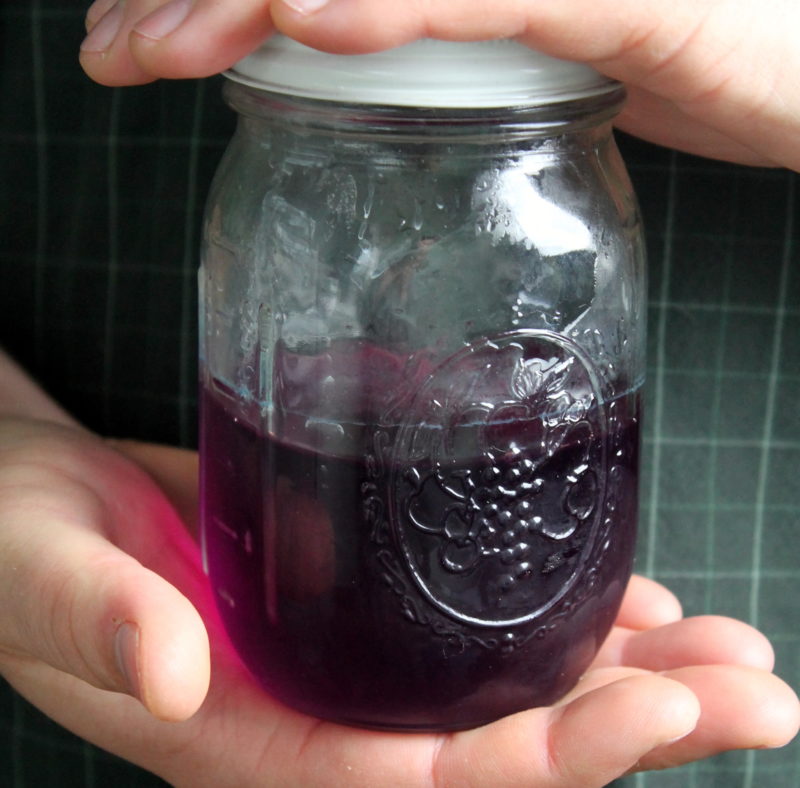 2 cup water
4 cups violets, loosely packed
4 cups granulated sugar, white
Place the violets in a sterile jar large enough to fit the blossoms.
Bring the water up to a boil in a small sauce pan.
Pour the hot water over the violets and seal the jar. Let it stand for 24 hours.
Strain the liquid through a fine mesh sieve, gently pressing any additional liquid from the violets.
For every cup of liquid yielded, add 2 cups of sugar. Stir together over medium low heat until the sugar dissolves. DO NOT BOIL as you will lose the color of the infusion.
Note: If the mixture does boil or the color becomes a dark brown or black add a drop or two of lemon juice to turn the infusion a more pink color.
Store the syrup in sealed containers in the refrigerator for up to a year.