Kofta Meatballs with Tzatziki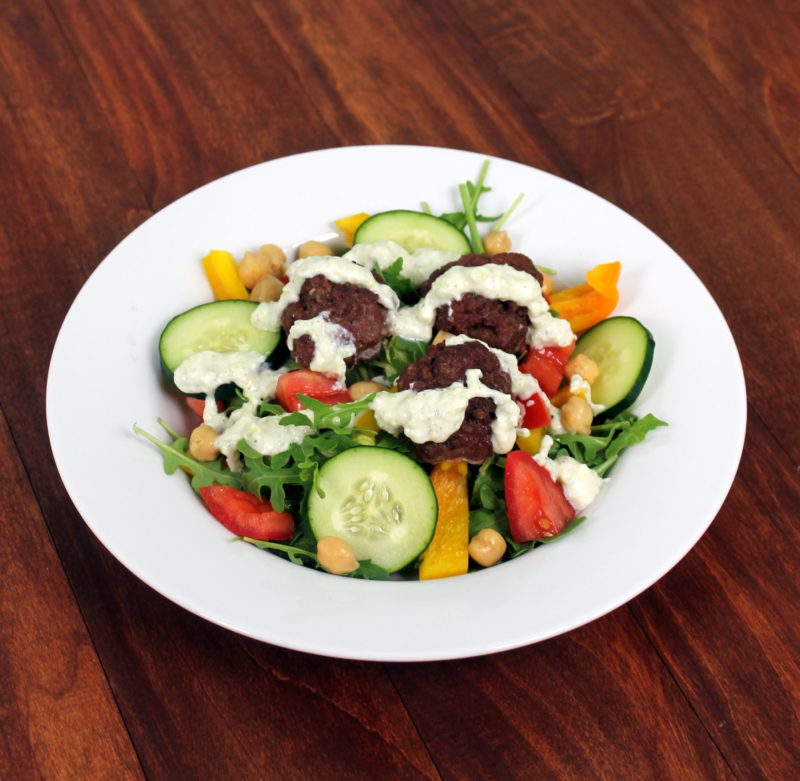 1 lb lean ground lamb, beef or venison
3 garlic cloves, crushed
1 ½ teaspoon ground ginger
3 tablespoons fresh parsley, chopped
1 tablespoon fresh mint, chopped
2 teaspoon cumin
2 teaspoon coriander
1 teaspoon cinnamon
1 teaspoon fresh ground black pepper
1 teaspoon salt
Preheat the oven to 400 degrees and spray a large rimmed baking sheet with cooking spray.
With your hands combine all ingredients in a bowl and mix until well combined. Using your hands shape golf ball sized balls and place them on the prepared tray about 1 inch apart.
Place in the oven and bake for 20 minutes. The meatballs should be browned and cooked through. Remove from heat and serve.
Recipe by
Sweet Love and Ginger
at http://www.sweetloveandginger.com/kofta-meatballs-with-tzatziki/