Crock Pot Roast Chicken; Home Cooking Made Easy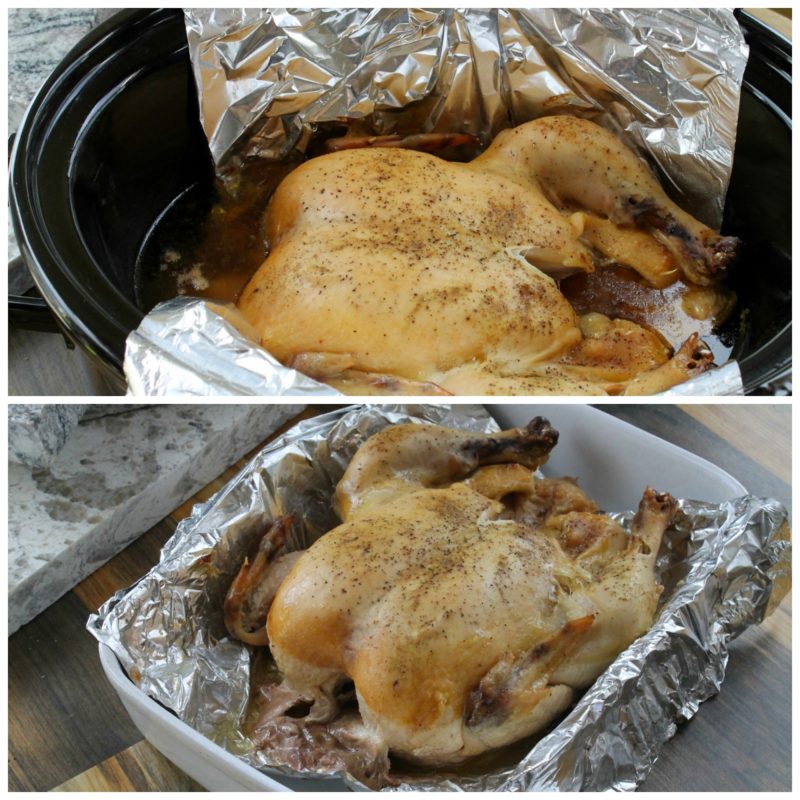 Serves:
10 to 12 Servings
1 whole (4-5 lb)
Chicken
½ tbsp salt
1 tsp pepper
1 tsp curry powder
1 tsp garlic
Place a large piece of tin foil in the crock pot so that the edges hang over the sides.
Place the chicken, breast side up inside (Optional: tie the legs up with kitchen twine and fold the wing tips under). Sprinkle with spices and
cover.
Cook on low for 6-8 hours. Remove lid and using foil transfer the chicken to a roasting pan.
Place in a preheated 475 degree oven and cook for 15-20 minutes or until the skin gets crispy.
Remove from oven and let stand 5-10 minutes before serving.
Recipe by
Sweet Love and Ginger
at http://www.sweetloveandginger.com/crock-pot-roast-chicken-home-cooking/