Tomato Sauce From Scratch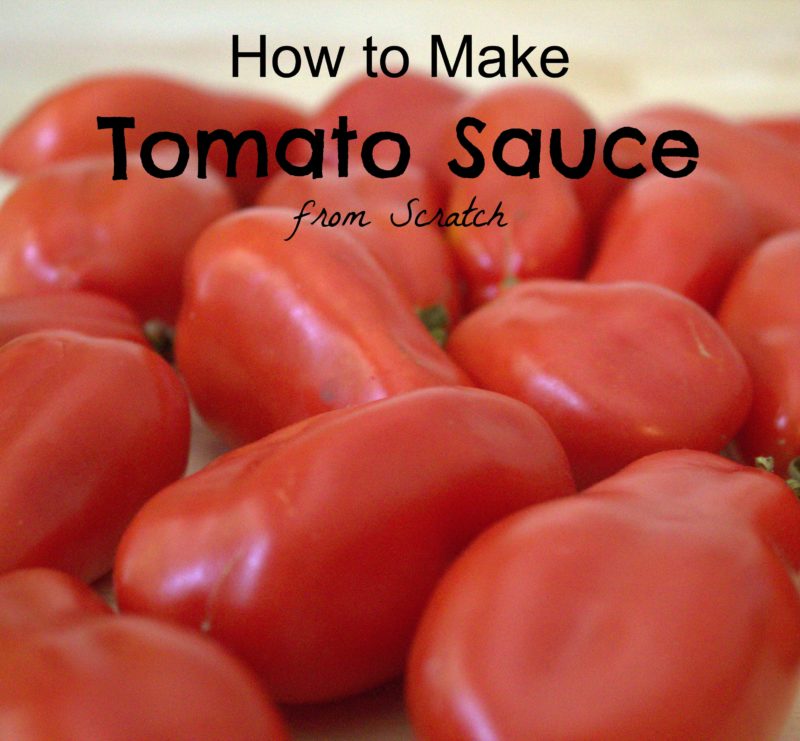 8 lbs ripe tomatoes
1 onions, diced fine
5 cloves of garlic, crushed
2 tablespoons olive oil
1 teaspoon salt
Bring a large pot of water to a boil. Meanwhile, prepare a large bowl with cold water and ice. Core the tomatoes, and remove the seeds. place a small shallow X on the bottom of the each. Working in batches, drop several tomatoes into the boiling water and cook until the skins begin to wrinkle and split. With a slotted spoon, remove them from the water and immediately drop them into the ice water. Continue to do this until all the tomatoes have been blanched.
Use your hands to remove the skins and roughly chop the tomatoes. Chop them finely for a smoother sauce, and use a large chop for a chunkier sauce. Set aside.
In a large thick bottomed sauce pan, heat the olive oil over medium-high heat. Add the salt, onion, and garlic and cook until it becomes soft and begins to brown.
Add the tomatoes, with their juices and bring it to a boil. Lower the heat to a simmer and allow it to cook for 30 minutes to an hour, stirring occasionally.
Adjust the seasonings and serve.
Recipe by
Sweet Love and Ginger
at http://www.sweetloveandginger.com/tomato-sauce-from-scratch/