Garlic Parmesan Cheese Straws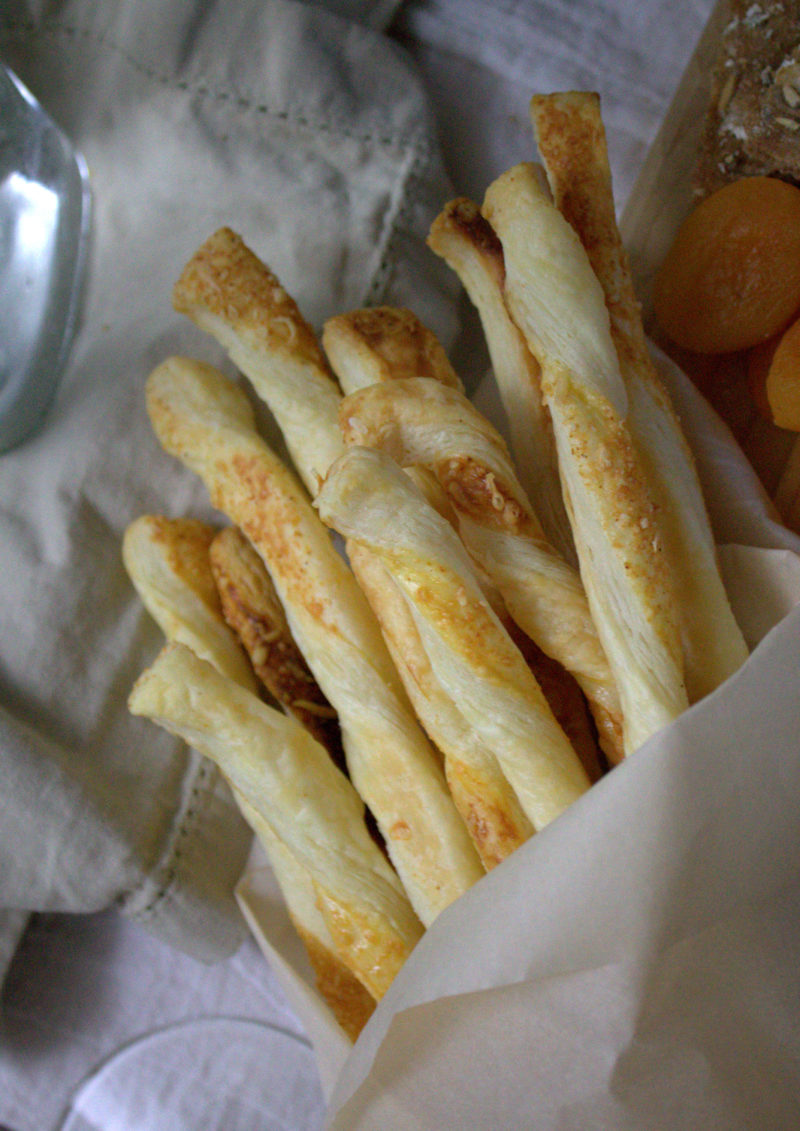 2 sheets frozen puff pastry brought up to room temperature
1 large egg, beaten well
1 teaspoon salt
1 ½ teaspoons garlic powder
1 cup freshly grated parmesan cheese
Preheat the oven to 375 degrees and prepare a baking sheet with nonstick spray
Roll out each pastry on a lightly floured board or parchment paper. Gently use a brush to coat the surface of the pastry with the beaten egg.
Sprinkle the top evenly with the salt, garlic powder and parmesan cheese.
Use a butter knife or a pizza cutter to cut the pastry into strips about ½ to ¾ wide. Gently twist each strip a few times and place it on the prepared baking sheet.
Bake for 12 to 15 minutes, until lightly browned and puffed. Turn each straw and bake for another 2 to 3 minutes until golden.
Let stand and serve at room temperature.
Recipe by
Sweet Love and Ginger
at http://www.sweetloveandginger.com/garlic-parmesan-cheese-straws/