1-Hour Homemade Dinner Rolls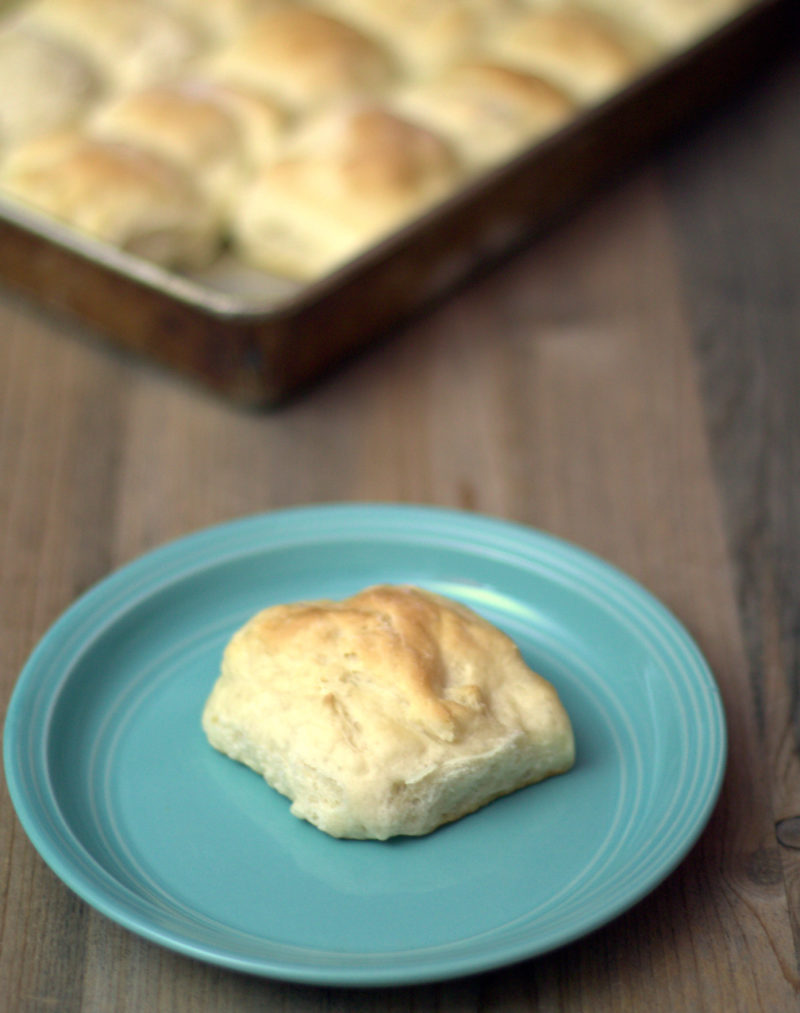 1 cups water
2 tablespoons melted butter
½ cup milk
2 tablespoons honey
1 tablespoon active-dry yeast
3½ to 4 cups all-purpose flour
1 teaspoon salt
extra melted butter, for brushing on top
Preheat the oven to 400 degrees and grease a 9 x 13-inch pan with cooking spray, and set aside.
In a microwave-safe bowl, whisk together warm water and melted butter until combined. Stir in the milk and honey. Then microwave for about 1 minute, or until the mixture is very warm to the touch, and well combined (the honey will be easier to combine with the heat).
Pour the water mixture into the bowl of a stand mixer and add yeast. Give it a stir and wait for 5 to 10 minutes. The combination should be foamy, if it is not, the yeast is bad and you will have to start over.
Add the salt, attach the dough hook and turn the mixer on low.
Gradually add in 3 ½ cups of flour until well blended. The dough should form a ball and be slightly sticky. If it is still very stuck to the sides add more flour in ¼ cup amounts until it pulls away from the sides of the bowl or you reach 4 cups total.
Continue to mix the dough for another 5 minutes.
With your hands remove the dough and form it into a round ball. Transfer the dough to a grease bowl and cover with a damp towel, set in a warm dry place and let it rise for 15 minutes.
Gently punch tow dough down and divide it into 15 roughly equal balls. Place the balls evenly spaced in the greased baking pan, cover again with the damp cloth and let rise for another 20 minutes.
Once risen place the rolls into the oven and bake for 12 to 15 minutes or until the tops are lightly golden.
Remove from the oven and brush with melted butter.
Serve.
Recipe by
Sweet Love and Ginger
at http://www.sweetloveandginger.com/1-hour-dinner-rolls/