15 Bean Soup with Ham Bones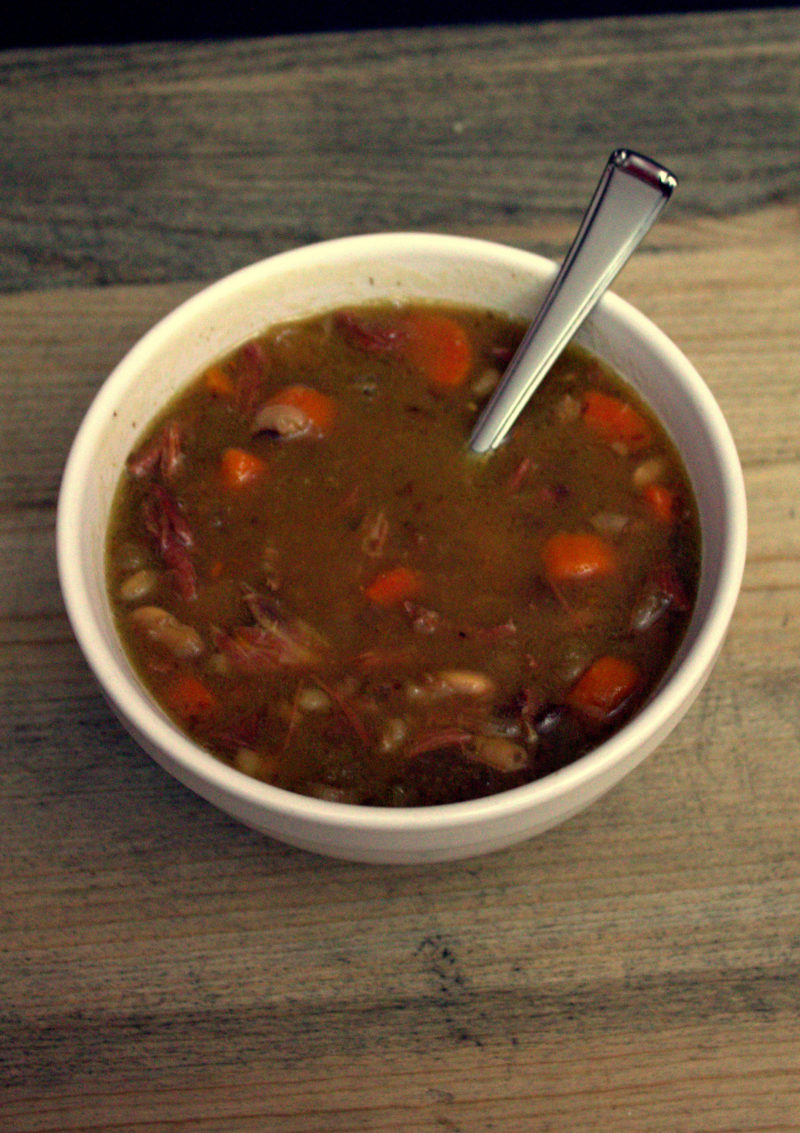 1 lb 15 bean dry mix
8 cups chicken or vegetable broth
1 ham bone (some meat left)
1 large onion, diced
2 large carrots, peeled and chopped
2 celery ribs, chopped
1 russet potato, peeled and chopped
2 cloves of garlic, minced
½ teaspoon pepper
1 (15 ounce) can diced tomatoes
Use a fine mesh sieve, to rinse the beans well.
Add everything except the tomatoes to the crock pot. Cook on high for 4 hours or low for 8 hours.
minutes before the crock pot is done use tongs to remove the ham bone. With the tongs and a fork carefully remove and shred any meat left behind. Discard the remaining bone, and any cartilage.
Add the meat and tomatoes to the soup and allow it to cook until completion.
Serve warm.
Recipe by
Sweet Love and Ginger
at http://www.sweetloveandginger.com/15-bean-soup-ham-bones/