Pan Seared Venison with Onions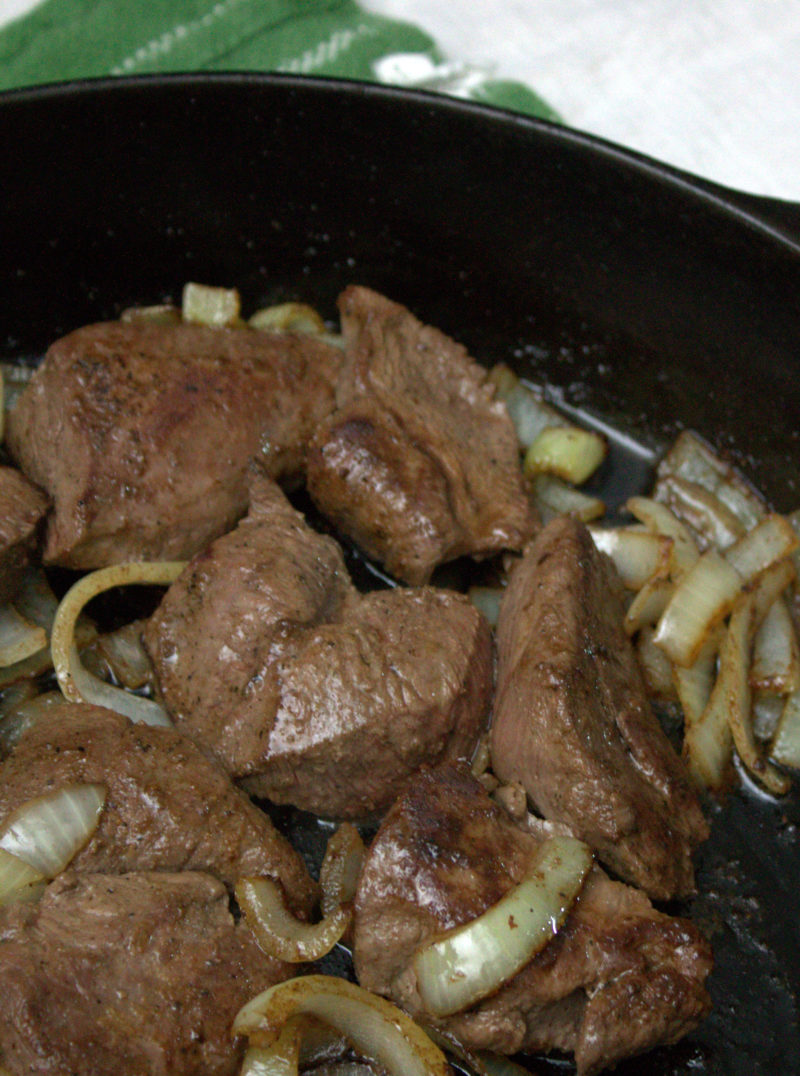 1 lb tender venison pieces (roughly 2 inch cubed pieces)
Salt and pepper to taste
2-3 tablespoons butter
1 medium onion, peeled and sliced
Let the meat sit on the counter for roughly 30 minutes or until it comes up to room temperature. Season liberally with salt and pepper and set aside.
Melt 2 tablespoons of butter over medium high heat.
Add the onion to the pan and sauté for 1 to 2 minutes or until the onions soften and become translucent.
Add the seasoned meat to the pan and sauté for 5 to 6 minutes or until the meat has reached desired doneness.
Remove from heat and let stand for 2 to 3 minutes before serving. Add an additional table spoon of butter if desired.
Recipe by
Sweet Love and Ginger
at http://www.sweetloveandginger.com/pan-seared-venison-onions/