Lobster Mac & Cheese with Sherry Butter Sauce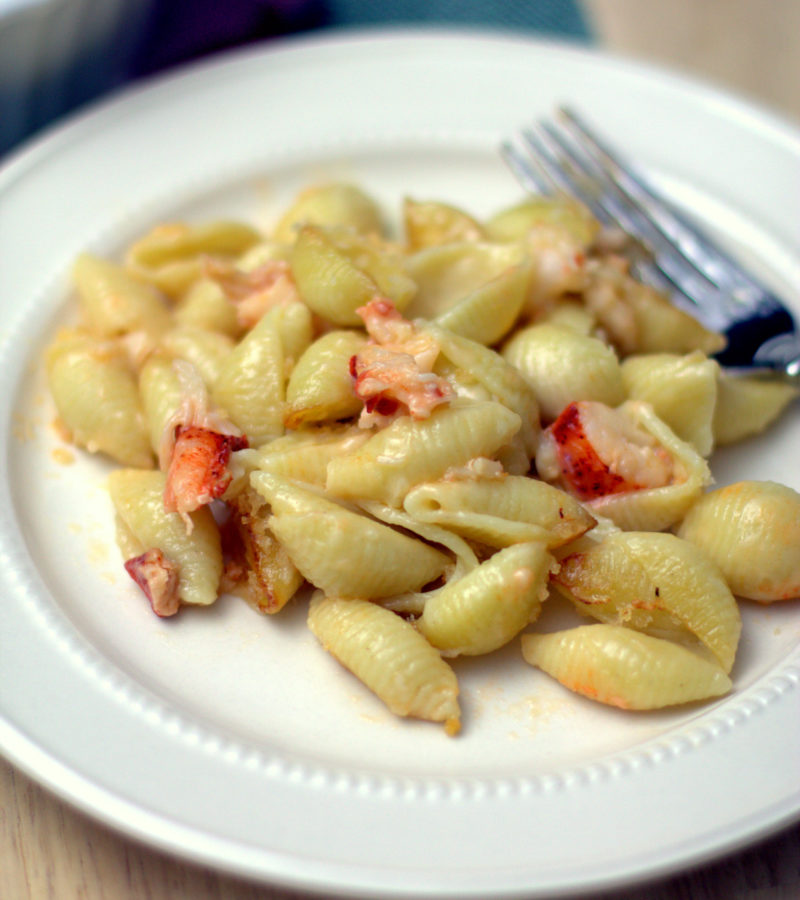 1 lb medium shells or other pasta
1 quart whole milk
12 tablespoons unsalted butter
½ cup all-purpose flower
4 cups grated Gruyere cheese
2 cups grated extra sharp cheddar cheese
½ teaspoon pepper
1 teaspoon salt (plus more to taste)
1 ½ lbs cooked lobster meat, diced
2 tablespoons sherry
1 cup plain bread crumbs
Preheat the oven to 375 degrees.
Cook the pasta according to package instructions and set aside.
Heat the milk in a small sauce pan over medium low heat. Do not allow it to boil.
In a large pot melt 6 tablespoons of butter over medium low heat, until it begins to bubble. Whisk in the flour and cook for 1 to 2 minutes, stirring occasionally.
Stir the hot milk into the butter flour mixture and whisk well to combine. The mixture should become smooth and velvety.
Stir in the cheeses, salt and pepper and remove from heat. Stir gently until the cheese has melted and the mixture again becomes smooth. Add more salt to taste. Stir in the cooked pasta and lobster.
In a small sauce pan combine 4 tablespoons of butter a pinch of salt and the sherry over medium high heat. Cook and stir for 2 minutes or until the combination is well blended and slightly reduced.
Melt the remaining 2 tablespoons of butter, and combine with the breadcrumbs.
Transfer the pasta, lobster mixture to a baking dish and pour the cherry mixture over the top. Sprinkle with the butter-breadcrumb mixture and place in the over to bake for 30 to 35 minutes.
Serve immediately.
Recipe by
Sweet Love and Ginger
at http://www.sweetloveandginger.com/lobster-mac-cheese/