30 Minute Beef Stew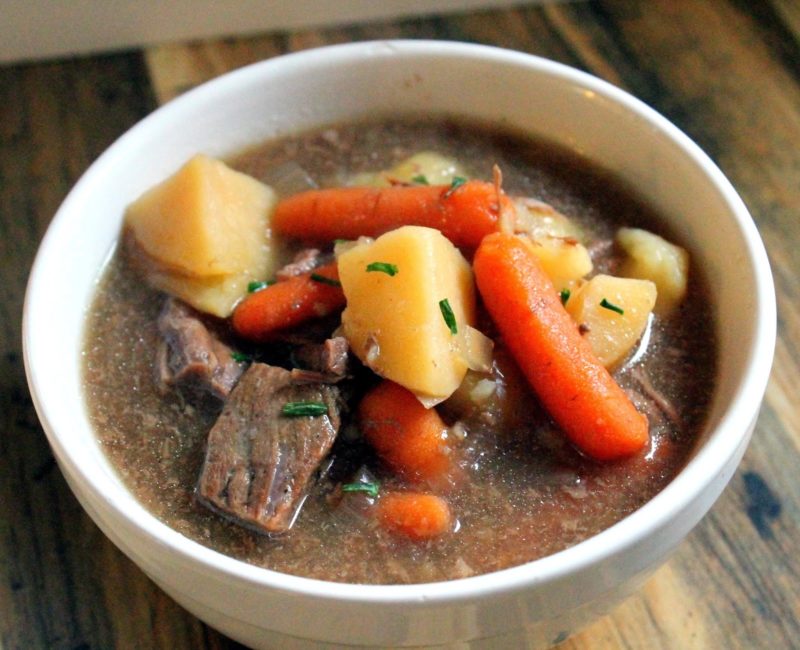 1-2 tablespoons olive oil
1 lbs top sirloin steaks cut into ½ inch pieces
⅓ cup all purpose flour
Salt and pepper to taste
1 yellow onion, peeled & diced
2 cloves of garlic, minced
2 celery ribs, diced
1 cup baby carrots, halved
2-3 large white potatoes, peeled and cubed
3 cups of beef broth
½ teaspoon dried thyme
1 bay leaf
In a large thick bottomed skillet heat the oil over medium high heat.
Toss the meat in flour, salt and pepper and then add to the oil. Stir and cook for about a minute while the meat browns.
Add the onions and cook for another 2-3 minutes or until the onions begin to brown.
Add the garlic, celery, carrots. Cook for another 2 minutes before adding the potato, broth, thyme, and bay leaf.
Bring to a boil and then reduce to a simmer. Cook, uncovered for 15 to 20 minutes or until the vegetables are tender.
Remove the bay leaf, and adjust seasonings. Serves warm.