Simply Pickled Onions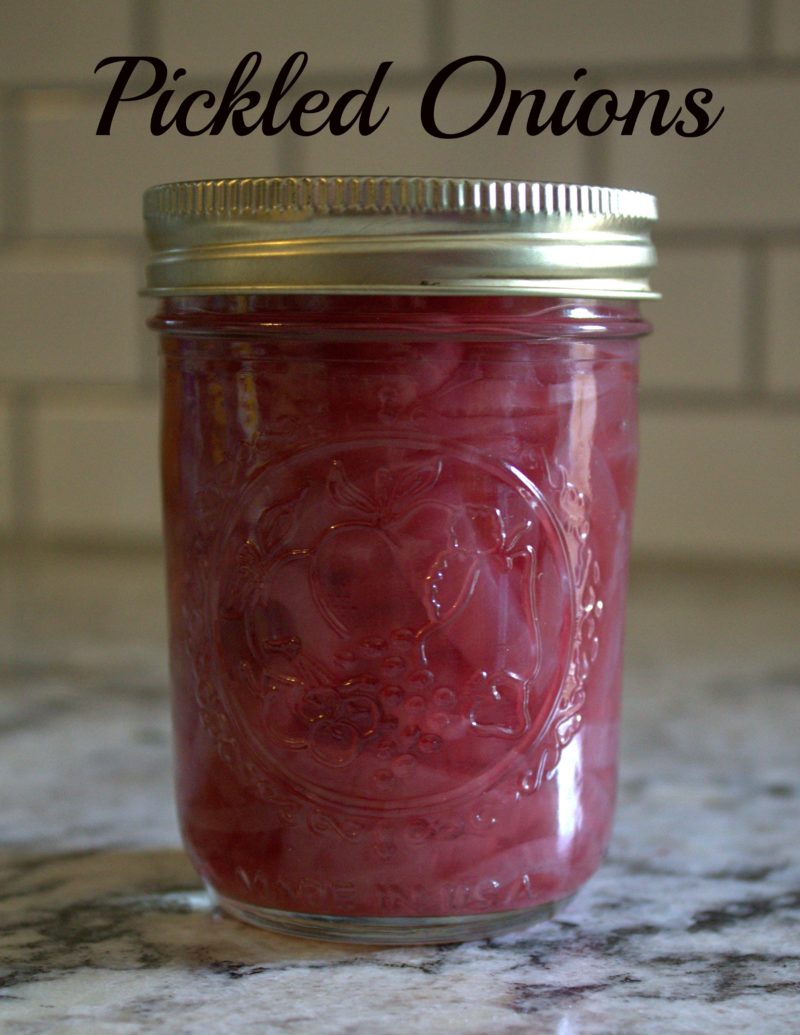 4 large red onions, thinly sliced
2 cups apple cider vinegar
⅔ cups organic cane sugar
1 tablespoon kosher salt
Sterilize and prepare 4-12 ounce jars for canning, including lids and rings. Set aside.
Prepare a waterbath canner and bring to a boil.
Cut onions into ¼ inch slices and stuff them into the prepared jars, leaving about ½ inch of head space.
Combine the vinegar, sugar, and salt in a medium saucepan, bring to a low simmer and stir until completely dissolved.
Pour the vinegar mixture over the onions, filling each to about ¼ inches from the top. use sterilized tools to work out any air bubbles that might appear.
Place a sterilized lid onto each jar and screw down a ring until it is hand tight.
Place the jars in the waterbath and process for 10 minutes. Once processed, remove from heat and let cool for 12 to 24 hours. Store in a cool dry location. Be sure to use any unsealed jars within 10 days of processing.