White Fish Piccata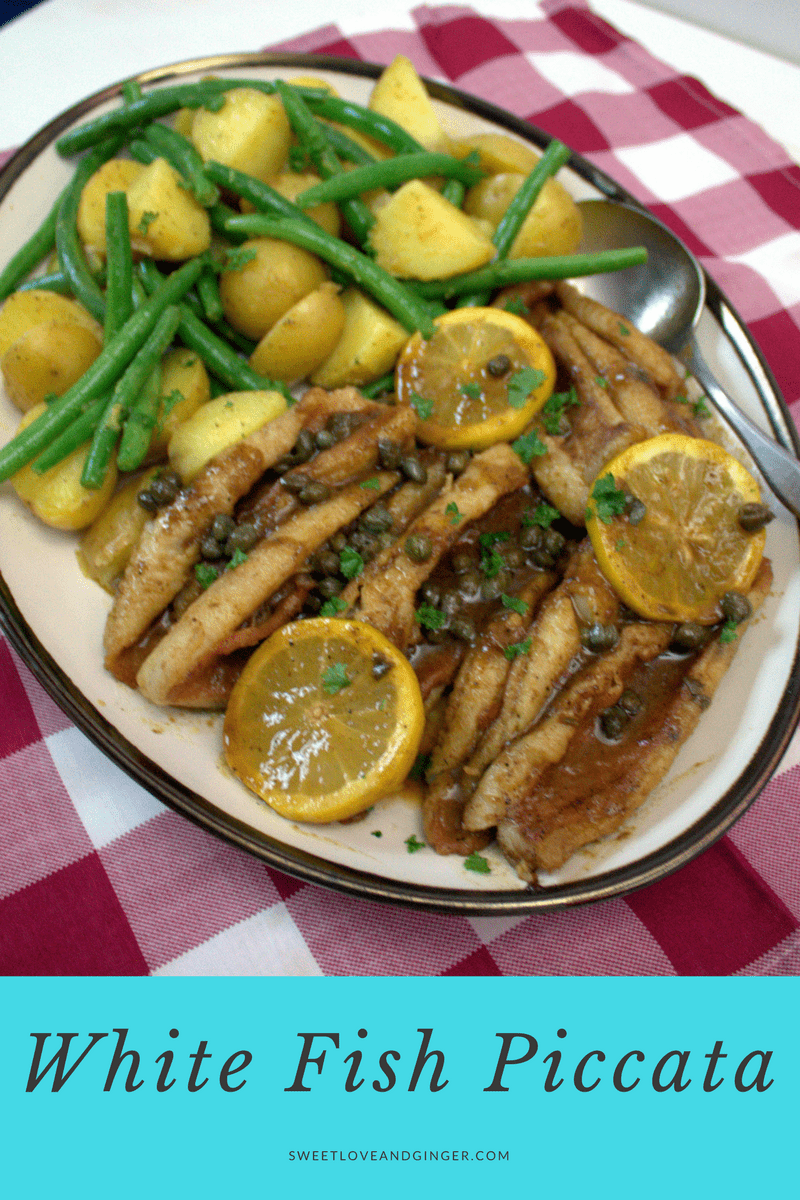 1 lb white fish fillets, such as tilapia, pike, or sole
1 tablespoon olive oil
3 tablespoons butter
Salt and pepper to taste
Flour as needed for dredging (about ½ cup)
1 tablespoon lemon juice
¼ cup white wine
1 tablespoon capers
chopped parsley for garnish
Lemon slices for garnish
Heat a large skillet over medium-high heat. Then melt together the olive oil and 2 tablespoons of butter.
Liberally season the fillets with salt and pepper and dredge lightly with flour. Add to the fish to the pan just as the butter begins to bubble. Turn the heat to high, and brown well, about 2 to 3 minutes. Flip and cook for another 2 to 3 minutes until well browned. Remove from heat and set aside.
Deglaze the pan with the white wine scraping up any browned bits. Add the lemon juice, and capers and let cook for about 30 seconds. Add the last tablespoon of butter.
Adjust seasoning and then return the fillets to the sauce to warm for 1 to 2 minutes.
Remove from heat, garnish as desired and serve immediately.