Veggie Fried Rice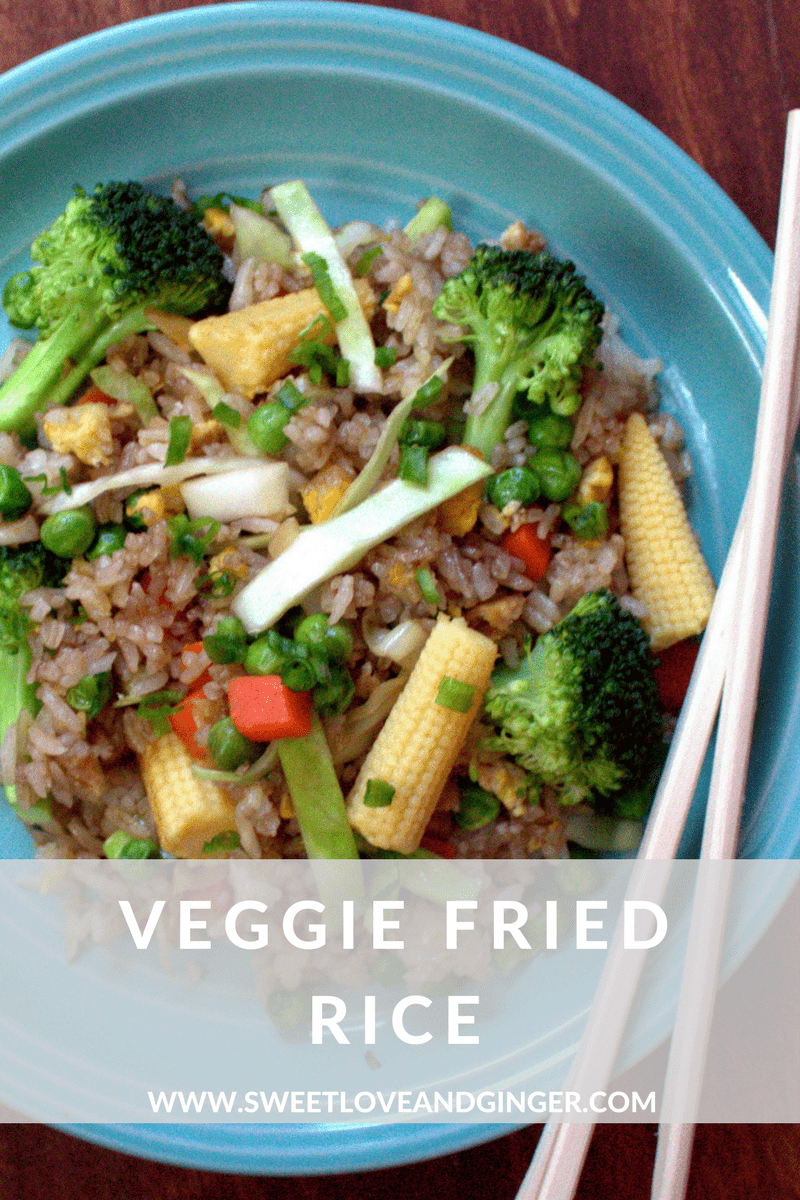 1 ½ cup broccoli florets
1 cup sliced red pepper (optional)
1 can baby corn, drained
3 tablespoons neutral oil, like canola or grapeseed
1 tablespoon minced garlic, or to taste
1 tablespoon minced ginger
4 cups cooked white rice, cooled
2 eggs
1 cup frozen peas and carrots
1 cup shredded green (or nappa) Cabbage
¼ cup water
2 tablespoons soy sauce
1 tablespoon sesame oil
Salt and freshly ground black pepper to taste
½ cup minced scallions
Bring a sauce pan with 1 to 2 inches of water up to a boil. Place a steamer basket inside and add broccoli, red pepper and baby corn. (Note that is you don't have a steamer, you can simply put the broccoli directly into an inch of boiling water.) Cook for 5 to 6 minutes, or until the broccoli is bright green and all vegetables are just tender. You may need to do this in batches depending on your steamer size. When cooked remove from heat and set aside.
Put 1 tablespoon of the oil in a wok or a large skillet, and turn heat to high. When it begins to shimmer, add garlic and ginger. Cook until fragrant, about 30 seconds to 1 minute.
Add the rice, breaking up clumps with a spoon as you go along and tossing it with oil. When the rice is well coated, and just beginning to toast make a well in the center and break the eggs into it. Scramble these, then stir into the rice. Cook and stir for another 1 to 2 minutes until well incorporated. Add the peas and carrots, and cabbage. Toss to combine.
Add water, soy sauce and sesame oil, and cook stirring, for approximately 1 minute. Then taste and add salt and pepper if necessary.
If the steamed vegetables are too cool add them to the skillet as well to reheat.
Turn off heat, stir in the scallions, top with steamed vegetables, and serve.