Leftover Mashed Potato Pancakes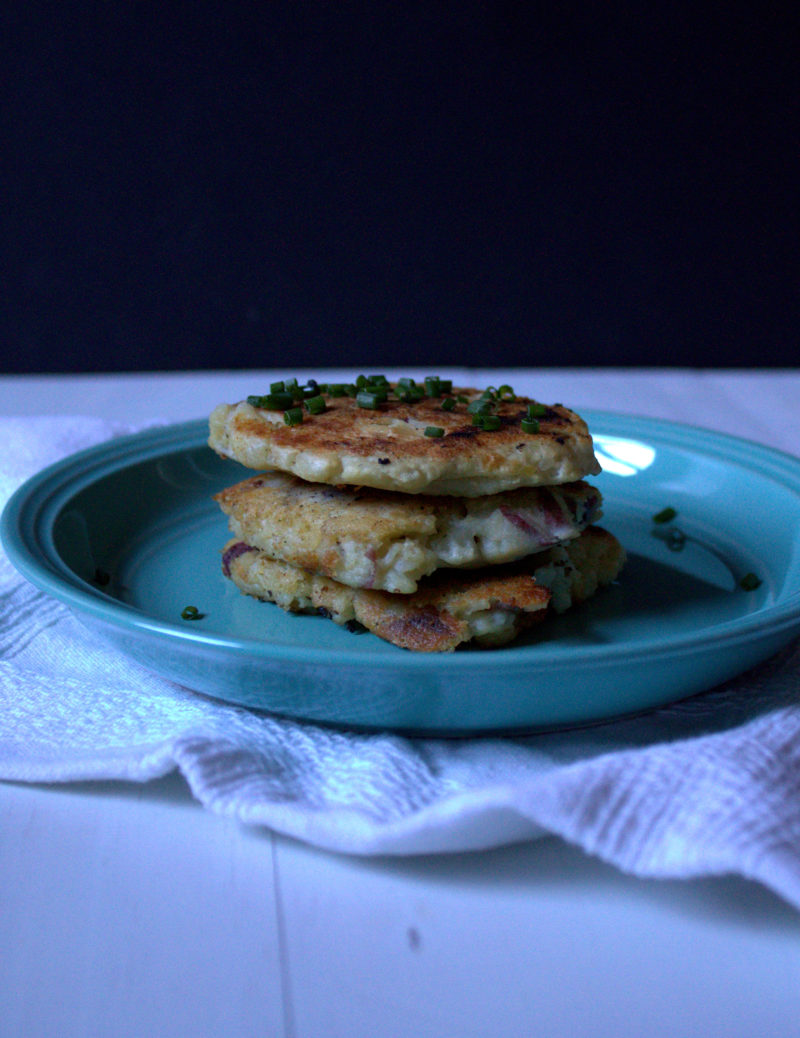 2 cups mashed potatoes (roughly)
1 egg
1⁄4 cup flour
salt and pepper to taste
oil for frying
Mix mashed potatoes, egg, flour, salt, and pepper together in a medium-sized bowl.
Preheat skillet and add enough oil to coat well.
With your hands, form the mixture into patties and place them in the oil. Cook until golden brown, about 2 minutes. Flip and cook until golden brown again.
Remove from heat and serve immediately.
Recipe by
Sweet Love and Ginger
at http://www.sweetloveandginger.com/leftover-mashed-potato-pancakes/