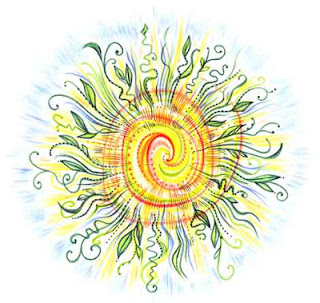 Summer begins today June 20th, 2012 at 7:09 PM, in the northern hemisphere, according to The Old Farmer's Almanac. I thought now would be a good time to celebrate! I love each and every season, if I had to choose spring would be my favorite, probably because I love the smell after a fresh rain and the color green; however each season has its own distinct benefits. Summer is the time that people flock to beaches, make fancy fruity cocktails, play water sports, enjoy frozen treats, fresh produce, and travel.
My goals for this summer are to enjoy myself first and foremost. Also, I would like to keep up on my running schedule (I'm not doing so good). I would like to continue hiking and reach my goal of 50 miles covered by fall. I would like to go to a beach for a day, even if it's just a beach on a lake, it's still a beach. I want to go fishing, kayaking, and camping. I want to throw a backyard barbeque and have lots of friends over. I want to watch my garden grow, and enjoy the fruits of my labor. I want to see some amazing sights. I want to go on more motorcycle rides (Chuck take this as a hint!). I can't wait to try making new wines. There is so much that I want to do this summer, and I know I can't fit it all in, but I am sure going to try my damdest to do so.
What are some of your summer goals? What do you enjoy or want to try that's new?