Over the last several years I've been taking baby steps toward making our home as clean and free of toxins as possible, but if we are being honest here, I've pretty much failed. Don't get me wrong, there have been plenty of wins, especially in the kitchen, but cleaning and self-care products are a whole other ball game.
I tried to make my own cleaners, but then there's this question of if they are actually working? Do they degrade in the bottle? And why does everything smell like vinegar? I tried the No-poo thing (still figuring my hair out years later, unfortunately), made lotions, and searched unsuccessfully for toxin-free deodorants as well as cosmetics.
Again if we are being honest, none of this was ever a top priority, and cost did absolutely play an effect. There were days spent making lotions and creams, which were great, but then I ran out and haven't had time to make more. I would try buying new cleaning products that said they were clean, only to look them up later and find that they, in fact, aren't.
Then there was this one day when I was sitting at the kitchen table chatting with my mom and gram. My mom's cat had just passed away due to cancer of the mouth. We were talking about how cleaning chemicals play a big part in those kinds of cancers in pets, especially in cats. Then I look over and Monster is making faces on the sliding glass door that was just cleaned with a chemical cleaner.
Something in me snapped at that moment.
I was ready to toss literally every toxin cleaner from my home and start over. Again if we are being honest here, I felt horribly guilty. Having taken exposure classes in college, working in environmental remediation, and being married to an industrial hygienist, I know better. I know what minute exposures can do over time. I know that there are no studies that have looked at the synergistic effects of all these "regular use" chemicals. I know that cancer rates more than doubled with the introduction of chemicals (and processed food of course). I know all these things, yet somehow I'm still using the same blue dish soap and the same bleach-based cleaners.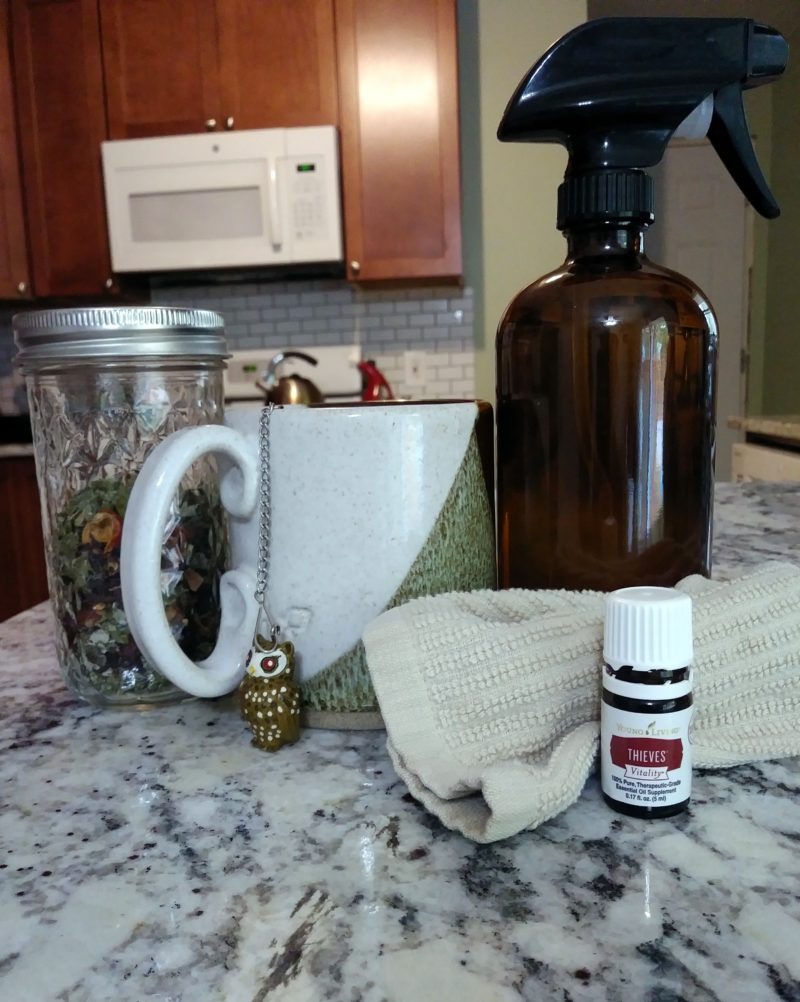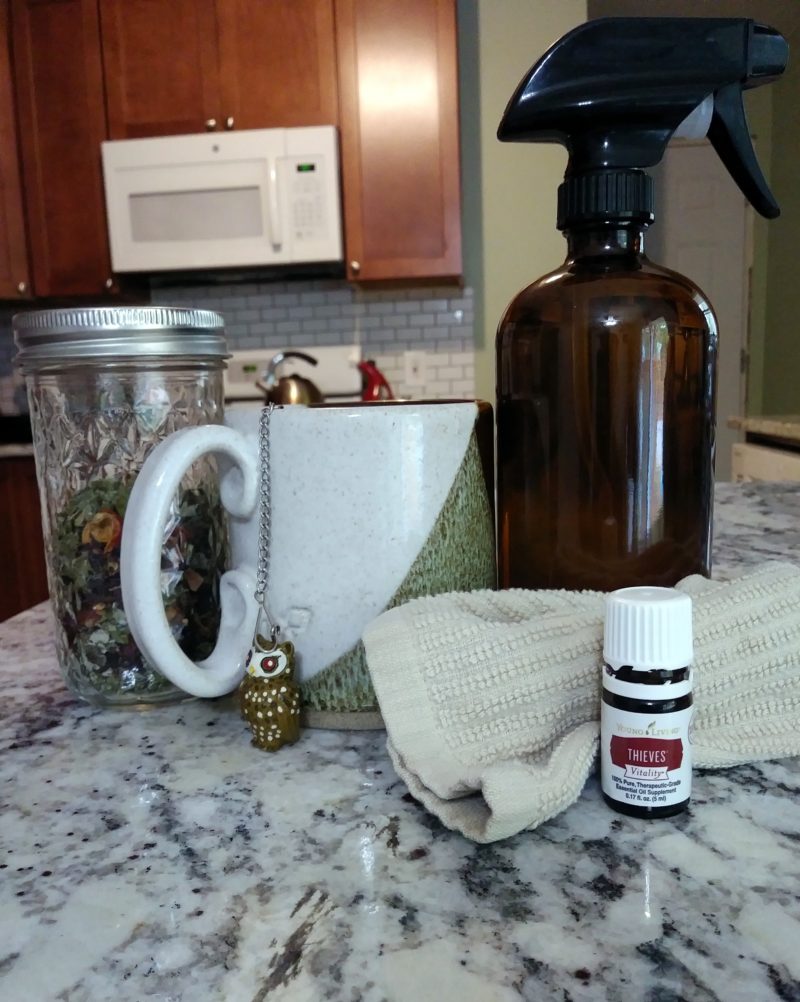 Things had to change, immediately.
But where did I even start? I had known from conversations and following lots of my favorite hippy friends that Young Living had a cleaner that was toxin free, but that was basically all I knew about it. Oh, and you couldn't just buy it without it costing an arm and a leg, or signing up to be a wholesale member, which I wasn't really into.
How naive I was.
I started to do some looking around at other products that claimed to be toxin free and started making my own in the meantime. Then I stumbled onto an Instagram post about toxin-free makeup from the amazing @bohowildliving. That's when I really fell down the Young Living rabbit hole. Why didn't anyone tell me everything this company had to offer? I mean everything from toothpaste, to beauty products, and even stuff for kids and babies! It's absolutely amazing! Of course in my usual analytical, right-brained way of doing things I had to also double check the validity of their toxin-free claims.
However, the more research I did the more I fell in love.
Not only is this a family run company, that makes clean living easy, but they also do their best to reduce waste, and give back. Just owning their own farms around the world allows them to bring fair-paying jobs to third world countries. They also have the Gary D. Young Foundation that gives back in numerous ways and are working to make all their packaging recyclable. And all this while providing access to a cleaner lifestyle that didn't require me to make everything from scratch!
Needless to say, I signed on and started ordering the products, starting with the Premium Starter Kit.
Now I had used oils for years and had a diffuser already, but I was shocked by the difference in quality provided by Young Living. Ultrasonic diffusers are the only way to go, just saying. I was even more shocked at the change around the house in just a few weeks of using them regularly. We haven't completely changed over our entire household yet. It's a slow steady process with Chuck and our budget, but I'm feeling so good about it. I truly think that everyone should know about oils and what they offer. As well as all of Young Living's amazing products, that are organic, and non-toxic. In just a few short months I feel like my entire life has changed, and for the better.
So now I'm over here using these oils and loving my life and I'm wondering why everyone isn't on this bandwagon. I'm guessing it's because they just don't know the awesomeness. I didn't for a long time, plus that whole "wholesale"/network marketing thing scared me off for quite a while. However, I've realized that the way Young Living is structured allows individuals to create their own small businesses without all the excess overhead costs, and liability. This structure offers an opportunity that is absolutely amazing.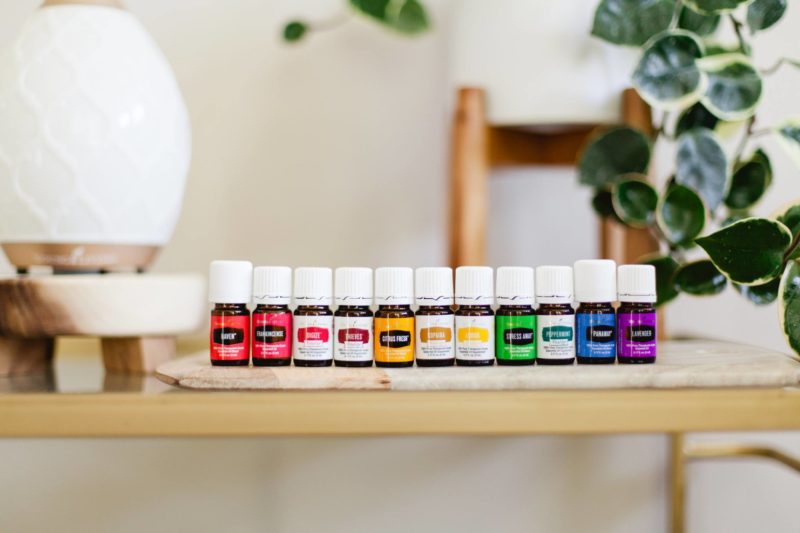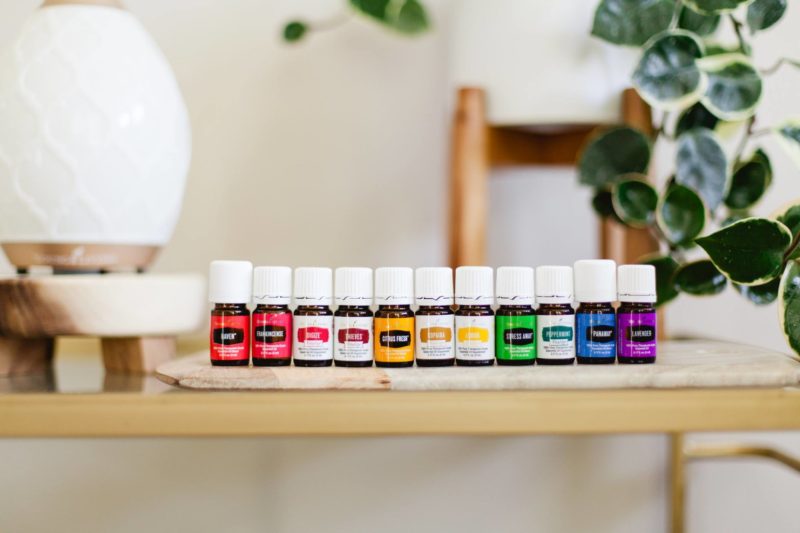 How can I not share this with all my people? How can I not get them on board for a healthier lifestyle? That is kind of the mission statement of this blog after all. I promise to keep posting mostly about food, don't worry. I know that's the real reason you all come here. This space is still meant to be a reflection of me and it's going to change right along with how my life is changing. So yes, you will see some more natural living, oily things around here, but the food is still my number one.
What we put into our bodies matters. It matters for our health, the health of our families, and the environment, both near and far. That goes for everything from food to vitamins and medications. Making the switch in household cleaners and essential oils for wellness as opposed to toxin filled concoctions is just another piece of that puzzle.
So in the end, I used over a thousand words to tell you guys why I'm making the switch, and why I love Young Living. If you have any interest in making the switch and changing your life too then please, please, please, get in touch. I would love to see a world where we are all living a little cleaner and a little healthier.