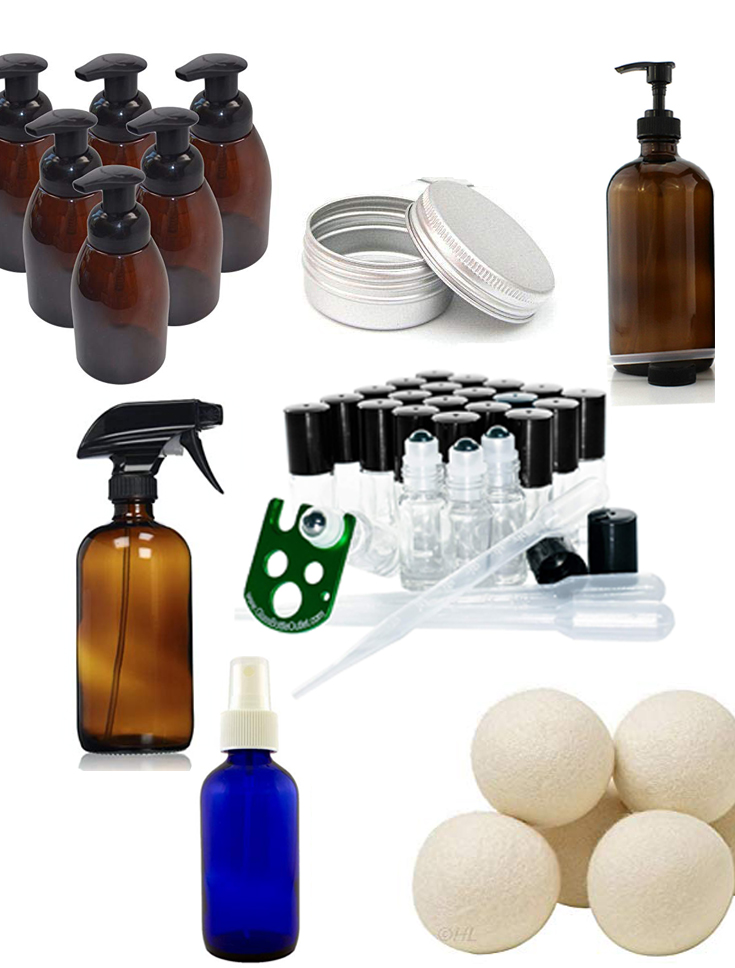 10ml Rollers – I love rollers with a metal or gemstone ball, they roll so much smoother.
5ml Rollers – the perfect size for your purse or mini oils station (like for your work desk)
Foaming Soap Bottles – yes these are plastic, but they are likely to get dropped in the shower and sink so it's about safety. There is a lower concentration of oils in products like hand soap, body wash and shampoo so leaching is minimal.
Non- Foaming Soap Dispensers – for dish soap mostly.
16oz Glass Spray Bottles – for household cleaner. I keep 1 for all purpose cleaning and one for glass/mirrors handy at all times.
Spray Misters – I use these for my curly girl hair spritz, pillow misters, and bathroom air fresheners.
Cosmetic Tins – for use with solid carrier oils such as unrefined coconut oil