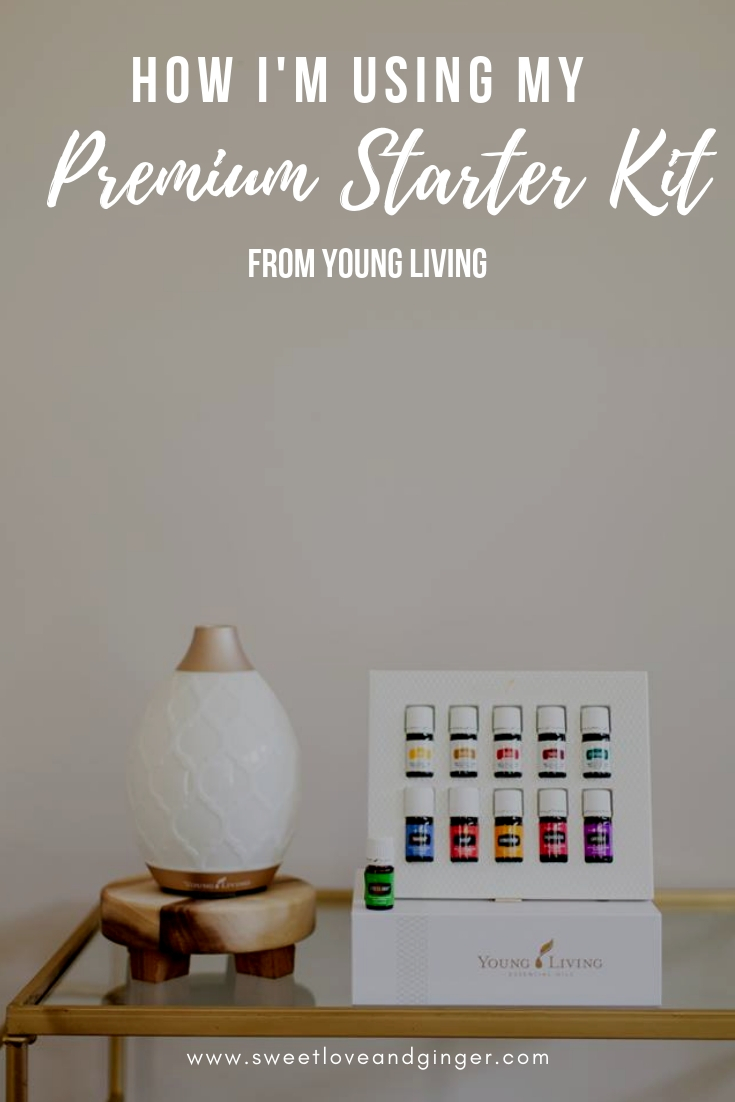 Even though there are probably a thousand videos out there about how to use your Young Living Premium Starter Kit, I haven't seen one that demonstrated how I used mine when I first got it. Keep in mind that each and every one of us is different, with different needs and goals. There is no "right way" to use your kit. Just do what works for you. I thought it would be good to share with you guys how I used mine, just to throw a few more ideas out there.
The video is embedded below, followed by all the show notes. Remember, I'm not a medical professional, so everything I talk about in this video is solely based on my own personal experience. If you would like to learn more or have any further questions please feel free to comment, email, or join my Facebook Group.
Comparing Carrier Oils
Of the oils listed here, my favorites are grape seed (used in my hair), sweet almond (skin), and coconut (both regular unrefined and fractionated, for all the other things). I use both sweet almond oil and coconut oil in my Magic Lotion.
Olive Oil
The same stuff that's good for you in the kitchen is also great for use on your skin and hair. It is specifically good for dandruff, frizzy hair and dry skin. Unrefined extra virgin olive oil is the best as no heat or chemicals are used in the extraction process and it contains the highest concentration of beneficial oleic acid.
Grape Seed Oil
Grapeseed oil is used for both cooking and cosmetics, it has antiseptic properties and is a mild astringent. These qualities make it a good carrier oil for acne-prone skin or oily skin. Grape seed oil is a bit lighter than olive or coconut oil so it is able to moisturize without being greasy. This is the one that I use.
Avocado Oil
As one of the thickest oils, avocado oil gives a luxurious feel, though it can be a bit heavy on the skin. It's often used for mature or damaged skin. Avocado oil is also a good massage oil.
Sweet Almond Oil
Sweet almond oil is one of the best oils for those with dry skin. It's natural antioxidant properties help protect from the damaging effects of the sun, and it's great to relieve inflammation and soothe irritated skin. Additionally, it's hypoallergenic and has a high vitamin E content making it both a great massage oil and wrinkle reducer.
Coconut Oil
The most popular carrier oil for many reasons. It's easily accessible and deeply moisturizing but also contains antioxidants. Additionally, it is an excellent antifungal, anti-inflammatory, and antibacterial. Regular unrefined coconut oil can be found right in the grocery store oil aisle. However,  it remains solid at room temperature and will require some melting before mixing with essential oils. Fractionated coconut oil is very similar to regular unrefined coconut oil, with the exception that it is liquid at room temperature.
Jojoba Oil
Jojoba oil is the carrier oil that is closest to mimicking the natural oil secretions of human skin, making it an excellent moisturizer. Its high rate of absorption allows it to go on lightly without being greasy.
Castor Oil
This is an oil that has been used for centuries to treat all kinds of ailments from constipation, to skin irritations and general wellness. Research has shown that high-quality cold-pressed castor oil used on the abdomen can actually help in liver detoxification and alleviating ailments of the uterus and ovaries. Find cosmetic grade castor oil here.
Rosehip Oil
Rosehip oil is another one that's great for skin care and is often found in cosmetics. It's known to help restore elasticity and improve collagen in the skin.
What Comes in your Kit?
A diffuser of your choice, 11 of Young Living's top oils (listed below), Thieves Household Cleaner 1-oz. sample, 2 NingXia Red® 2-oz. samples and more!
Premium Essential Oils Collection (All 5 ml)
Lavender
Peppermint Vitality™
Lemon Vitality™
Copaiba Vitality™
Frankincense
Thieves® Vitality™
Citrus Fresh™
Raven™
DiGize™ Vitality™
PanAway®
Stress Away™
Accessories the Starter Kit
16 oz Amber Spray Bottles for cleaning
2 oz Amber Mister Bottles  for creating pillow misters
4 oz Cobalt Mister Bottles I use these for my personal hair spritz
10 ml Roller Ball Bottles for all the things (personal use, gifts, samples, etc.)