This winter man, it's killing me. Typically I love winter,
snowy days mean big cups of steaming tea, by the fire, good books, crafts, and
ice fishing, but so far this year there really isn't any snow. It's just plain
cold. The year hasn't started off so great; there were a number of very sad occurrences,
issues with broken cars amongst the normal life stress. I'm excited for January
to be nearing its end, February is going to be a new month and bring some much
needed changes.
For now I'm brightening my spirits with some good comfort
food. Next week we will get back on that healthy eating band wagon that work
out band wagon too, because man running errands every single night after work
is killing my ability to work out big time. I will get back into it, I have to,
I have a wedding to be in shape for!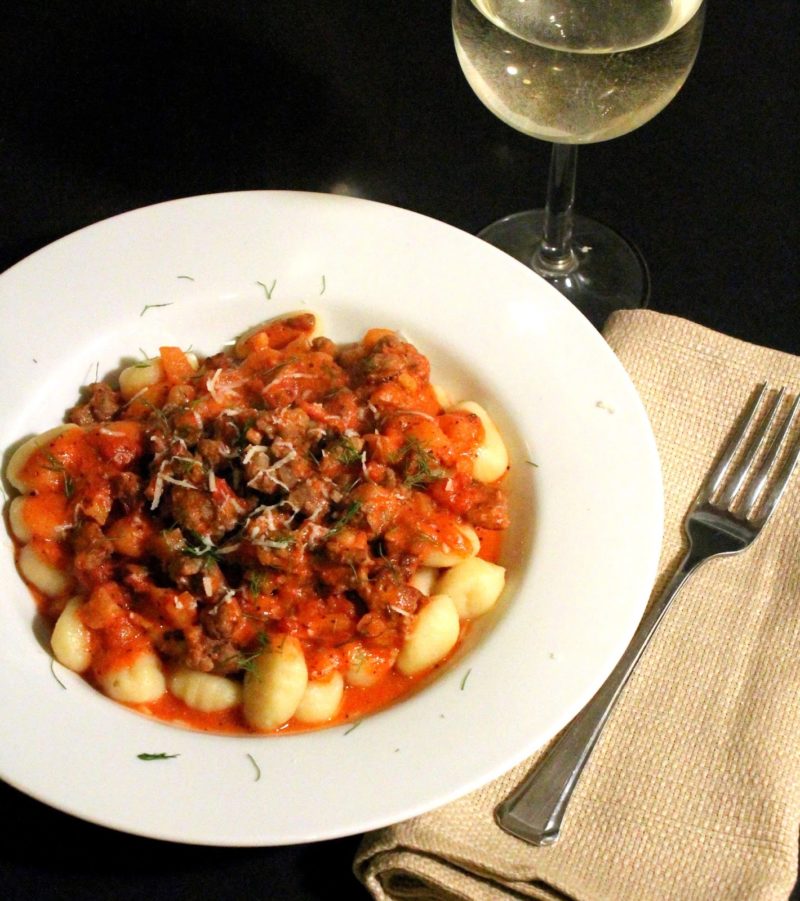 Anyway enough of my griping and on to the recipe!
This one is a good
one. A super simple recipe that does not skip on flavor and is super
comforting. It also comes together in less than 30 minutes, which makes it
great for a week night meal.
I mean really could you ask for anything more?
1 lb gnocchi
½ lb Italian sausage, casings removed
1 small fennel bulb, chopped
1 (28 oz) can crushed tomatoes
1 cup heavy cream
Fresh grated Parmesan, for garnish
Cook the gnocchi according to package instructions. In a
large skillet crumble the sausage and cook until it begins to brown and crisp.
Drain the pan, leaving about a tablespoon of fat in. Add the fennel and cook
until softened, about 2 minutes. Stir in the tomatoes and bring to a simmer and
cook for 5 or so minutes. Remove from heat and stir in the cream. Serve the
sauce over warm gnocchi and a garnish of parmesan.
How is your year starting off?