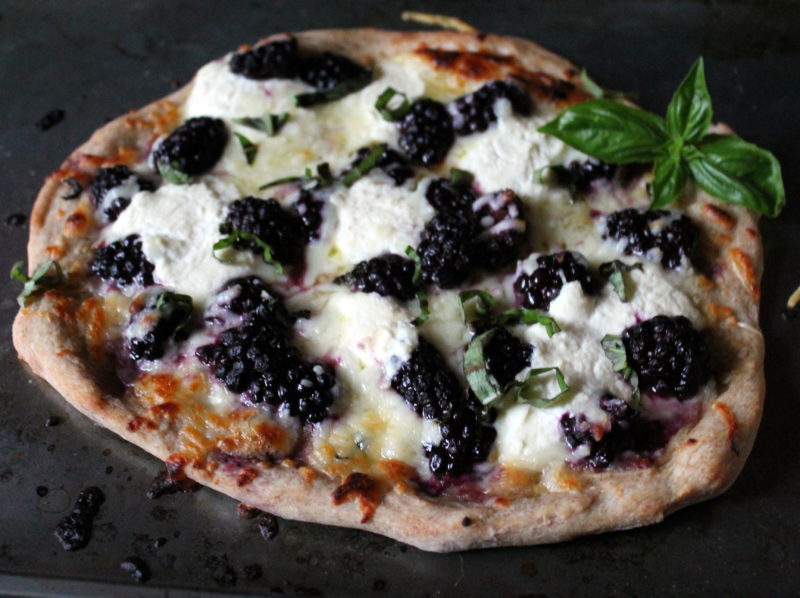 The black berries are coming into season around here. I was lucky enough to have a coworker that has more than he can eat and donated a few to our household. These guys are so big and juicy that we couldn't get enough. Typically I like black berries all on their own, but I thought it would be fun to play around with them and try them in a recipe.
I stumbled on this recipe and new I had to make my own version. I mean pizza is always a great idea in my book, and then you add in basil and fruit and it's like it was made just for me.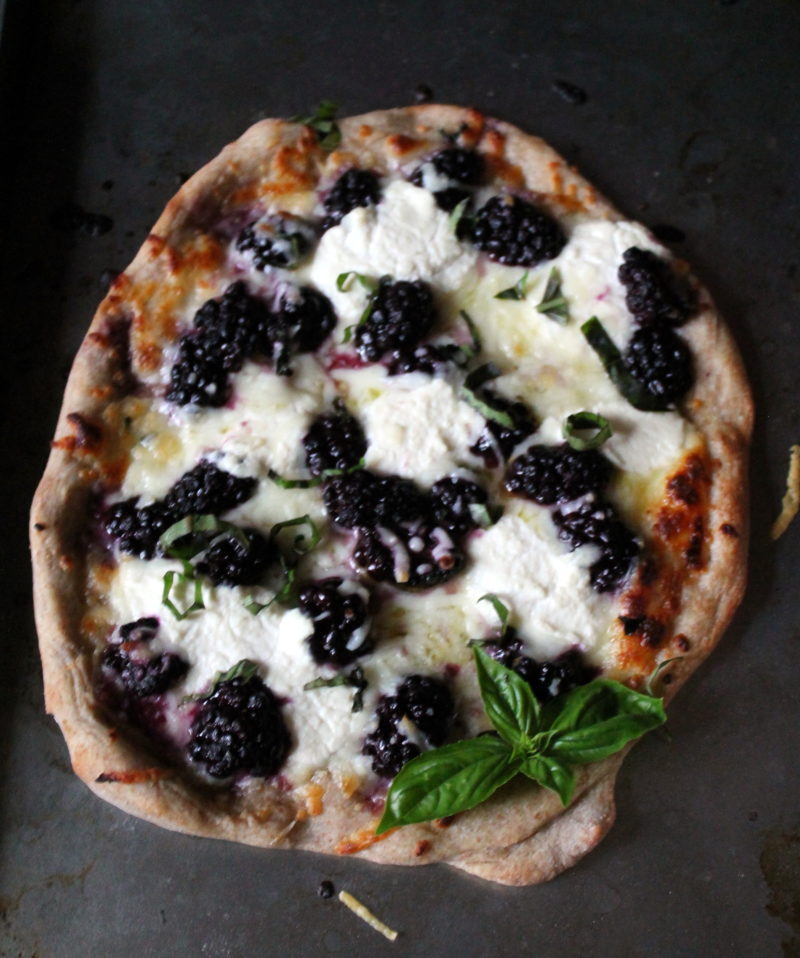 I added this in as an appetizer at our last pizza night with the Shauber's and it was a hit all around. Not the kind of thing you'd really love as a meal all on its own but it was a fun appetizer that I'm pretty sure everyone enjoyed.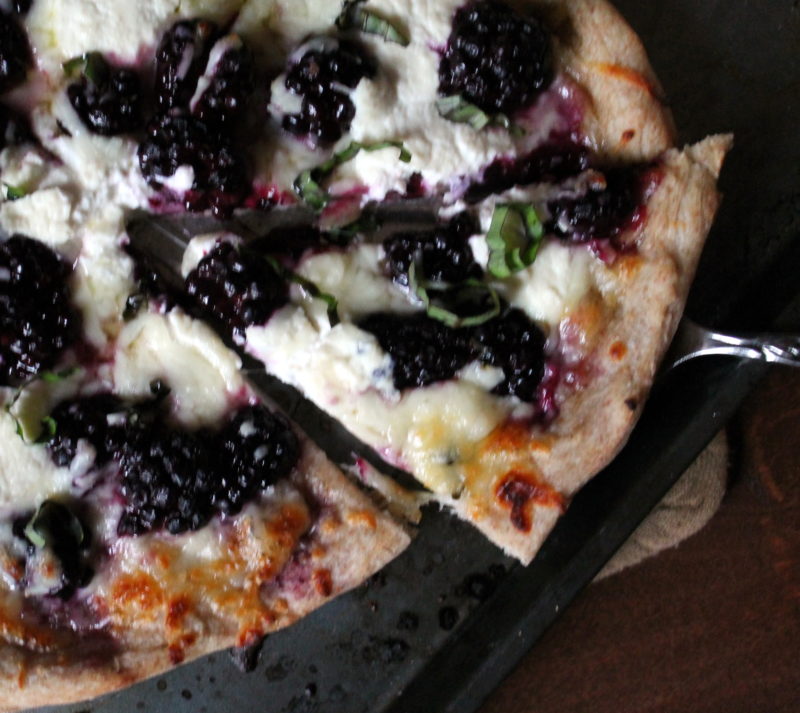 Side Note: It goes really well with a crisp glass of white wine.

Blackberry Pizza with Ricotta & Basil
Ingredients
½ a pizza dough recipe (for a 6 inch pizza)
1 tablespoon olive oil
1 cup fresh blackberries, halved
1 cup mozzarella cheese
¼ cup parmesan cheese
½ cup ricotta cheese
2-3 tablespoons fresh basil, chopped
Instructions
Preheat the oven to 450 degrees.
Roll out the dough onto a flowered baking sheet.
Drizzle the olive oil onto the pizza dough and use a pastry brush to spread it evenly over the pizza.
Spread half of the black berries evenly over the dough.
Top the berries with mozzarella, and parmesan cheese until coated evenly. Carefully spoon small dollops of ricotta over the pizza. Top with the remaining black berries.
Place the pizza in the preheated oven for 8 minutes. The cheese should be melted and bubbly, and the crust golden.
Remove from the oven and sprinkle on the basil.
Serve immediately.