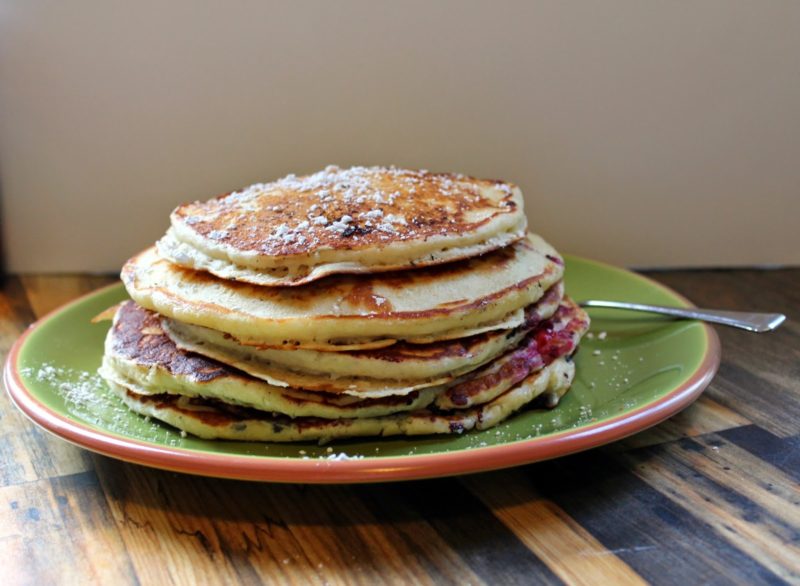 It's blueberry season in the northeast. Chuck and I try to
make time to go blueberry picking every year, but unfortunately this year has
gotten away from us. We can't seem to make time for anything with all the
events we have to go to. I'm not loving it but I guess that's part of being an
adult these days. I'll be a bit relieved when this season passes for us.
Luckily
a couple of friends
came to visit us last weekend
and brought us a bit of the bounty from their berry picking excursions. I
couldn't have been more thrilled that they offered to share with us! Most of
the berries were eaten just on their own, but I managed to get Chuck (the
breakfast chef of our house) to make me some blueberry pancakes.
I'm not usually a huge fan of pancakes, but these ones I just
love. They were exactly what I needed after a hectic couple days at work.
Coming back from vacation will cause some chaos let me tell you.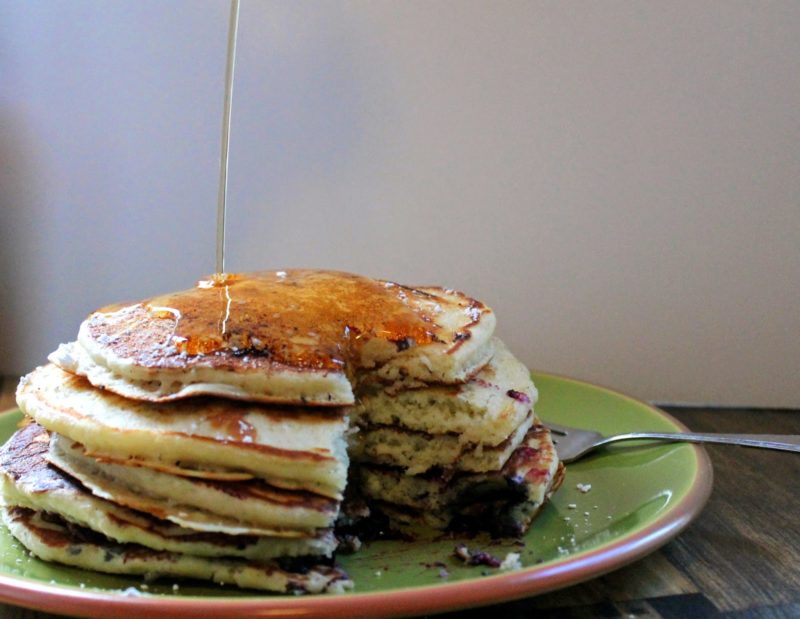 Chuck's Blueberry Buttermilk Pancakes
2 cups all-purpose flour
¼ cup sugar
2 ¼ tsp baking powder
½ tsp baking soda
½ tsp salt
2 eggs
2 cups buttermilk
½ tsp vanilla extract
¼ cup unsalted butter, plus some
1 cup blueberries
In a large bowl mix together flour, sugar, baking powder,
baking soda, and salt. Blend in butter, eggs, buttermilk and vanilla until it
forms a lumpy batter. Heat a small dab of butter in a skillet over medium heat
and ladle (about ¼- 1/3 cup) some of the batter into the skillet. Add a few of
the blueberries to the top of the pancake. When small bubbles begin to form in
the batter (about 2-3 minutes) flip the pancake and cook for another 2-3
minutes or until they it begins to brown. Serve warm with maple syrup. (Serves
4-6)




PS: Don't Forget to enter the giveaway!!