On this particular trip to the Adirondacks my friend Carrie and I had planned to do a totally different mountain but upon driving by Blue Mountain parking lot and seeing it empty we decided to change plans. It's a rarity that this mountain isn't swarmed with people and with puppies in tow the less people the better, in my opinion.
It was a fairly easy hike, aside from the ice.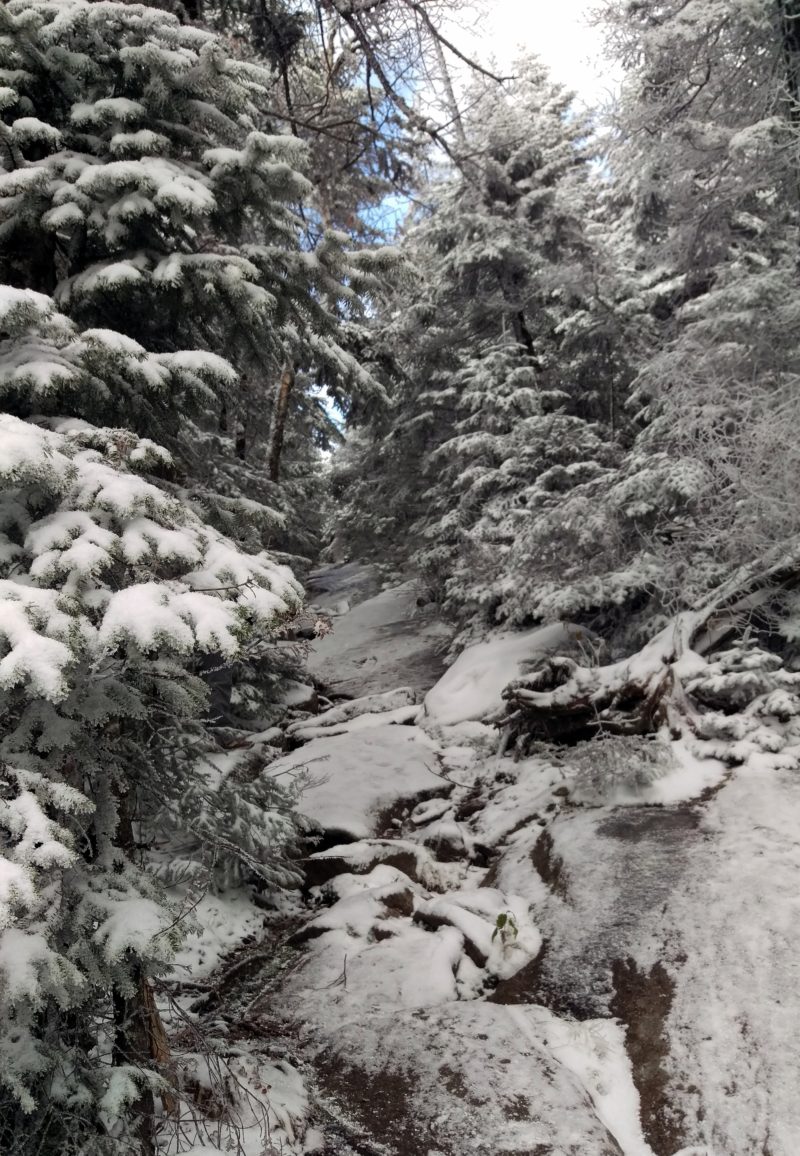 Honestly we were not prepared for as much ice and snow as we had encountered. We knew that it had snowed in the last couple of days up there, but didn't expect that much of it to stick. The way down included a few spills which could have been avoided with proper gear. #respectthemountain
In the summer this would be a beautiful and easy hike, that's perfect for families or beginners, but also worth the trip for the a seasoned hiker looking for a quick trip. It's also right near the Adirondack Museum, so it's a great addition for a day trip there.
It was 4 miles round trip and we made it in and out in about 2.5 hours (I'm guessing – neither of us really checked the time we came in or out).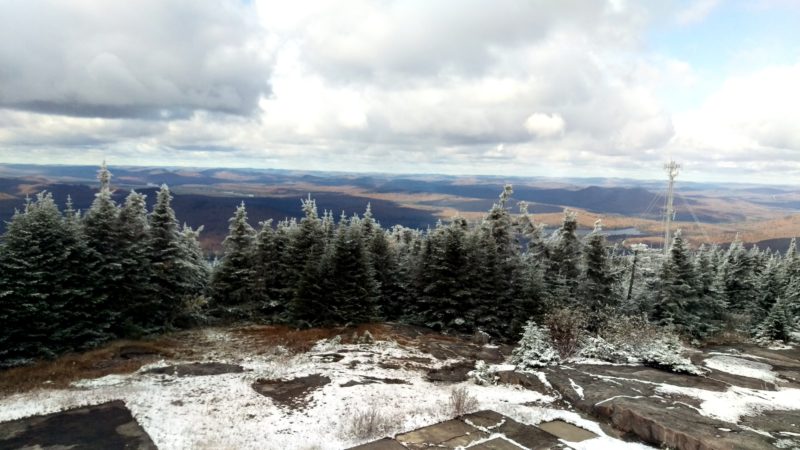 The top was a little disappointing since there were a number of antennas and cell towers to obstruct the otherwise beautiful view, and it was a little past peak leaf peeping. We also didn't go all the way to the top of the town because it was covered in ice and we are chickens. Go ahead and laugh, I am known to fall right over m own two feet I don't need to do it down a sketchy set of metal stairs.
The hike was good and the company better. I really love hiking, and for me it isn't all about the views. It's being in the woods, the candid conversations and getting a little sweat going.
One the way home we stopped at Chrissy's Café in Indian lake. A hot meal was much needed and really hit the spot. It's a great little place that serves breakfast and lunch for good prices. Check it out next time you are in the area!