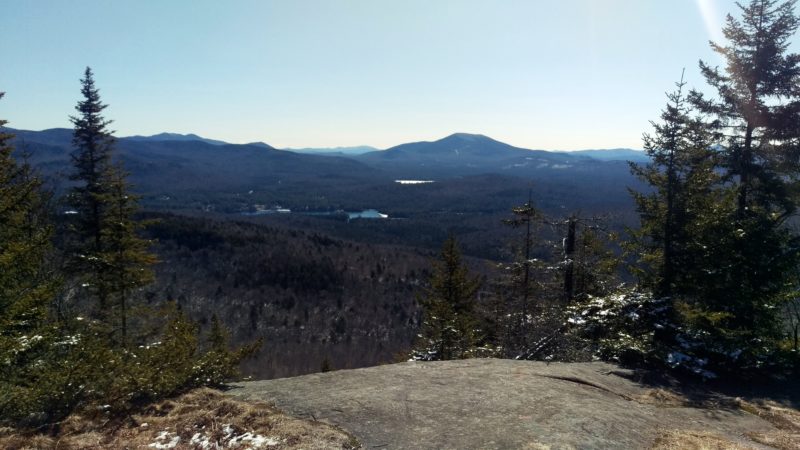 Owlshead Fire Tower 3/20/16 – 5.8 mi. RT
Last weekend Brody and I joined our friends Carrie & Baxter to hike Owlshead Mountain in Long lake. We did this as part of the Fire Tower Challenge. This is the 4th mountain that Brody and I have completed in this challenge.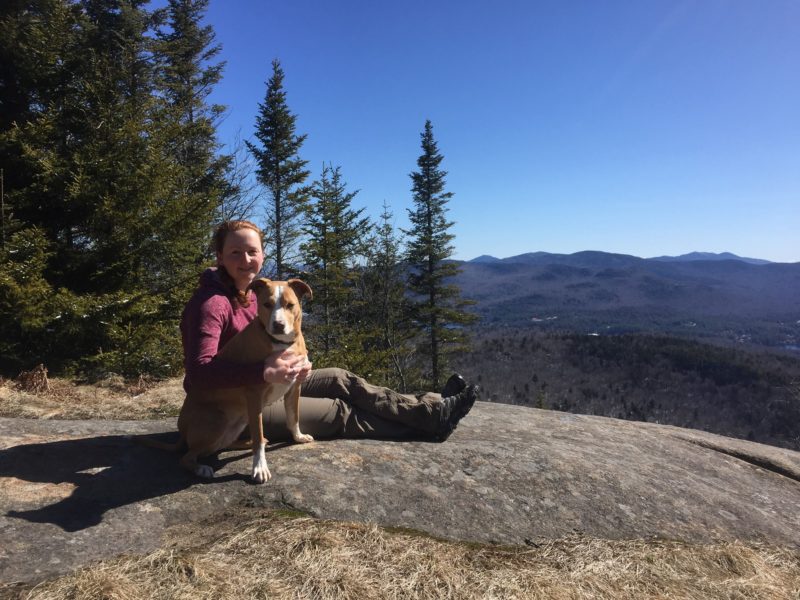 With winter conditions we expected the trip to take longer than it did. It was so quick we considered doing Wakely Mountain nearby but with Brody's foot still healing from a toe nail injury (he had to have most of the nail removed last Monday) we decided not to push it.
The trail itself was pretty easy. The first mile or so is a wide trail with little elevation gain. About half way the trail got steeper and a bit icy. This was my first hike using microspikes, and I'm pretty sure they are the greatest. The top was sunny, warm and clear with great views. The weather had predicted cold and rain so this was a pleasant surprise.  
We did not go up the fire tower, because the bottom step was a little rickety and we decided the dogs didn't need to go up with us. Besides Brody had already given me his standard scare before we even started the hike by getting his leg caught between the rails on the little bridge near the parking lot. I swear there isn't a single trip where he doesn't do something like that.
Overall a great little hike for the whole family.