This past weekend, one of my college roommates and I participated in the warrior dash, not that we did a whole lot of dashing. When we got there the place was a zoo, pretty much as expected, but what I didn't expect was the lack of organization. Everything was kind of willy-nilly. There were no instructions for anything, and when you asked the volunteers, you know the people with the bright red "warrior dash" shirts on, where anything was you never got an answer, because they had no clue.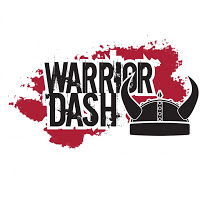 Any who we made it to our race heat and prepared to run walk hike up the side of Windham Mountain. In all honesty I probably could have pushed myself to run, but the idea of trying to run up the mountain with the mass of slow moving people in front of me was so unbelievably exhausting that I too just hiked it, nice and steady.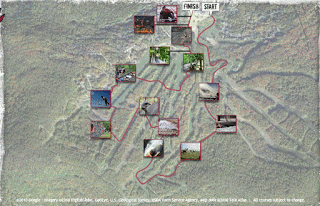 The first half of the course sincerely lacked any kind of obstacle besides hiking. The first few obstacles, aside from the mud pits, were pretty lame to be honest. Crawling under some fake barbed wire that's 3 feet off the ground wasn't even a challenge, I limbo-ed it. I liked the mud pits the best, mostly because it gave Carrie and I the chance to pelt each other with mud. It was pretty obvious that unless you tried you could very easily not get muddy at all until the last 3 obstacles.
Finally after what seemed like forever we got to a point where we could actually run, only to be met with… a line? Every single obstacle had a line, some of them included nearly a 10 minute wait! The best obstacles were jammed into the last 200 or so yards of the course, of course where the crowd stands to watch the participants finish. I will admit some of the obstacles were difficult for some people, not everyone has been hiking, rock climbing, and the like so watching some of the others I can understand that they can't make the obstacles too difficult.
At the end, we got our free beer, and signed up for a free day lift pass, which was pretty cool, and then kind of stood around, while we finished our beer. In order to get food you had to buy tickets, and then trade those tickets for food. It looked expensive and I just wasn't in the mood to deal with multiple lines. Other than that there really wasn't much going on. So we left.
All in all I am sure the course was fun for many, and a challenge for some however I think that if you have any kind of athletic background it's probably just a waste of time and money.
Am I glad I did it? Of course! If I didn't do it I would know how it really is, I would always wonder. I can now say I finished it, without difficulty.