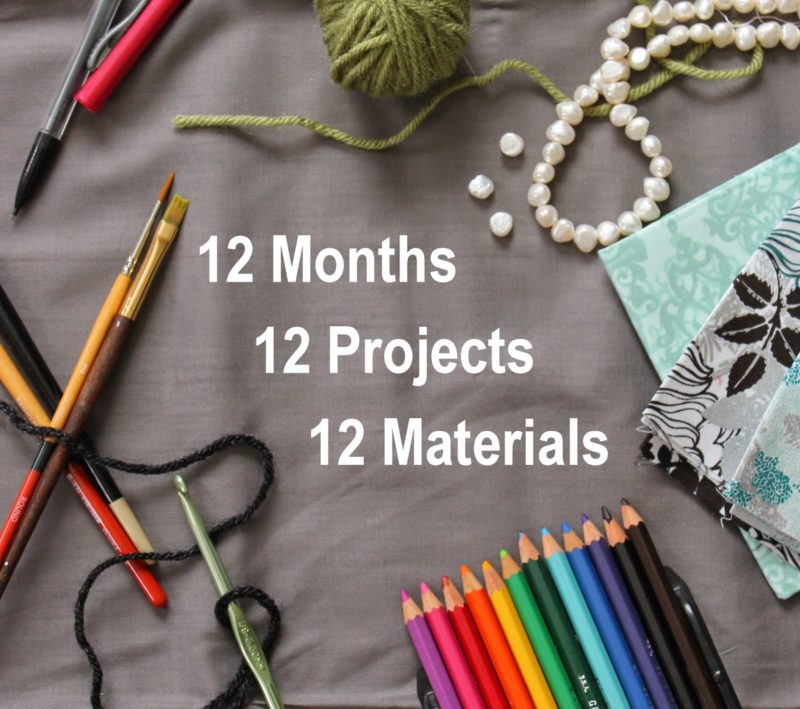 I love to craft, and subsequently have a lot of stuff
hanging around my house for crafting. This year in an attempt to clean out my stock
a bit, and get better at sharing my crafting adventures with you I'm going to
start a new project. I know this might seem a little crazy since I am also
planning a wedding this year, and just started house hunting but I'm doing it anyway, and I have tied a few of
the projects in with the wedding as well so it might make things a bit easier.
Here is my list of materials in no apparent order. Each month I
will create something using one of the mediums and post about it. I got the original idea
here
. I might do a
how to, a quick blurb about how it turned out or a link to the tutorial I used,
depending on the project. Notice that there are more than 12 mediums. I also reserve the right to change or add mediums to the list.
Yarn | Photo | Paint | Ink | Glass | Wood | Wax | Clay | Ribbon | Rope | Feather | Bead | Fabric | Rubber | Paper | Wire | Felt | Stone | Dye
Yes this project description is broad, and has lots of easy outs. There are reasons for that. This is my first time tackling a large project like this, and I'm not sure what ideas I will come up with as the months go on. I want this project (like
NaNoWriMo
) to help me broaden and play with my creativity. I hope to learn a lot, and get into more creative habits. I'm super stoked about this project and have already started on a few of the bigger projects, mainly because I couldn't contain myself. I cannot wait to share them all with you.
Something you may notice is that I'm starting this project in February, which is not the actual start of the year, but it's my birthday month so I'm going to do this in my year, I hope to have all these projects finished by my birthday next year.
I think one small project a month is totally doable, and a
great way to carve out some alone/artistic time throughout the year. Wish me
luck and keep your eye out for Monday's post with the very first project!
Do you have any crafting goals for this year? or anything you think that would interest me? I'm looking for ideas!!!!