My first project for this year's crafting challenge is knit.
I had intended to only knit a cowl scarf, and I did. It came
out great, but once I had that finished I got a little excited, (read obsessed)
and started knitting other things. Immediately I made a twisted head band,
tried to learn how to pearl, learned to knit in the round, and made another, larger cowl scarf. After all that I then picked up a crochet needle and learned that.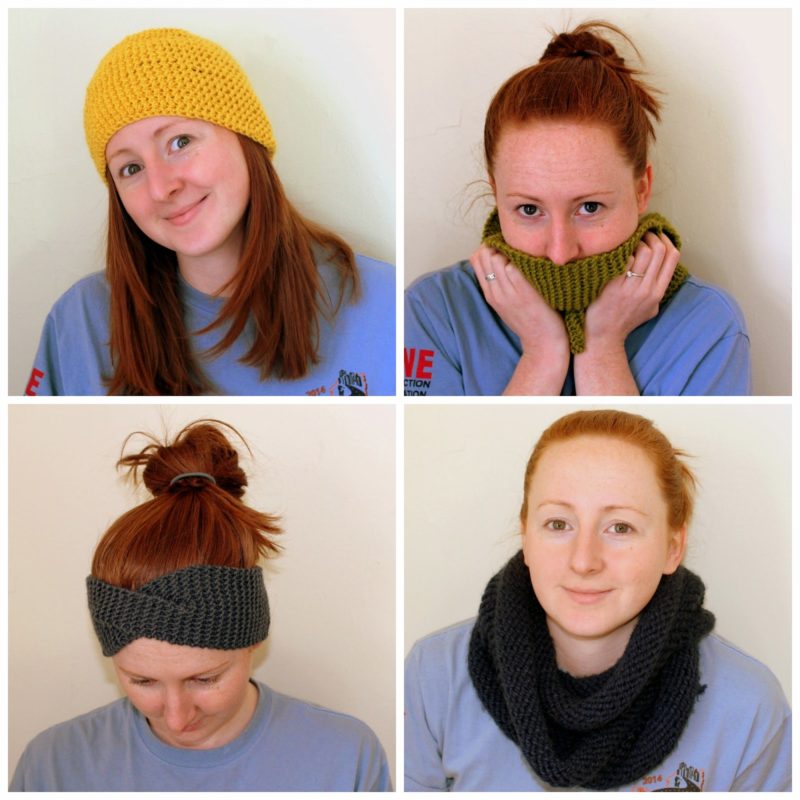 Previous to this I had never crocheted, at least not in my
memory. There was a time growing up, when I spent a lot of time with my
grandmother. She was the one who initially taught me to knit. After years of
not knitting I essentially forgot it all and had to relearn it for this
project, and having just learned knitting again made crocheting easy to pick up.
I really think this challenge was a good idea, perhaps a great idea. I feel
overwhelmingly inspired and excited by it. I just hope I can put the knitting
down long enough to complete 11 other projects with different mediums. I don't
know what I will do if I get this excited over each medium. There aren't enough
hours in the day to complete all the crafts already in my head.
Getting back to the initial project I had intended for this
post; the cowl scarf. I would love to do an in depth tutorial of what I did but
I'm clearly just learning how to knit, so instead I will show you what I used
to learn.
The steps were basic:
I cast on a bunch of stitches, basically what
looked like it would fit comfortably around my neck (we are very scientific
over here). Note: when you cast on, that first row should be about half of the
length you are looking for, it will spread out in the next row. This video is
awesome for explaining how to cast on.
2. Then I knit row after row after
row until it looked like it was wide enough to cover my neck.
3. Next I cast off, using this video.
4. Lastly I sewed the two ends
together. Using a needle to weave a piece of yarn in and out of the edges.
And there you have it a basic cowl scarf!
I also learned to knit in the round, but this post is long enough, so we will talk about that again soon. In the mean time have you done any cool projects lately? I would love to hear
about them!!!!