If you have been following
me on instagram then you know that I've been kind of a lush lately. I just
can't get enough of ice cold fruity drinks, with all the fresh fruit out there
it's impossible to say no. And if I'm not going to be running in 100 degree
heat then I might as well drink amirite?
The cool thing is that you
can make any number of these drinks without the alcohol, and just add a little
more club soda, ginger ale, or what have you, but I'm telling you a little boos
makes it all the better.
Here are my top 10
favorites this summer: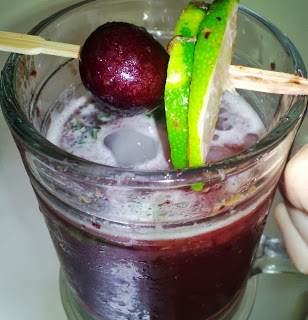 Cherry Mojito: Slice a handful of
cherries, and remove the pits, muddle them in bottom of a tall glass along with
1 lime chopped and its juice, as well as 1tbs fresh mint. Add 2 oz. of light
rum and 10 oz. of seltzer, or club soda.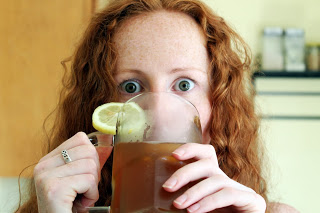 Classic Shandy: Pour
yourself half a glass of premade lemonade (I like minute made light) and half a
glass of Belgian white ale. Garnish with a lemon.
Watermelon Rickey: I got this recipe from Big Girls, Small Kitchen. It's great poolside.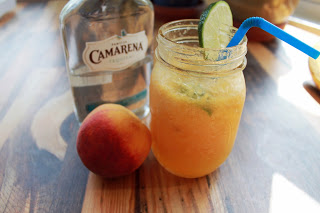 Peach Margarita: Puree one
peach, with ice. Combine peach mixture with the juice from 1 lime, 2 oz.
tequila, and 1 tablespoon simple syrup.
Serve in a salt rimmed glass.
Sweet Tea & Lemon
Martini: You know I have a love affair with tea so It's pretty obvious I had to
come up with a tea cocktail. For this one I placed 4 teabags in a jar with 4
oz. of plain vodka in the fridge overnight to infuse the tea flavor. Then I
added 3 tbs simple syrup, a few slices of lemon, and top it off with some seltzer or club soda.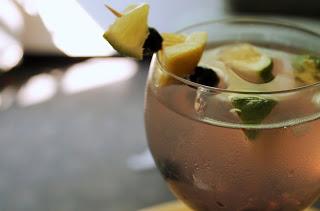 Blueberry Lime Chiller:
Muddle a handful of blueberries with 1 tbs of simple syrup, and combine with
juice form one lime, 2 oz. white rum, and 4 oz. club soda, serve with a lime
and/or lemon wedge.
Citrus Sparkler: I love
this recipe, and have made whole pitchers of t for parties, it's always a hit.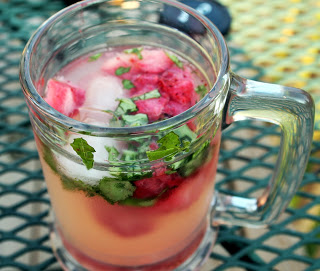 Strawberry
Lemon, Basil Mojito: Muddle 1/3 cup of frozen strawberries, with 1 tbs simple
syrup, 2 tbs lemon juice, and 2-4 large basil leaves. Add 2 oz. white rum, and
4 oz club soda. This is easily my favorite I would drink this every day of the week, though I may opt for a virgin version occasionally, which is just as amazing, let me tell you.
I've mentioned simple syrup
quite a bit on here. For a simple recipe try this one, and keep it stocked in
the fridge all summer!
I hope you enjoy!!!