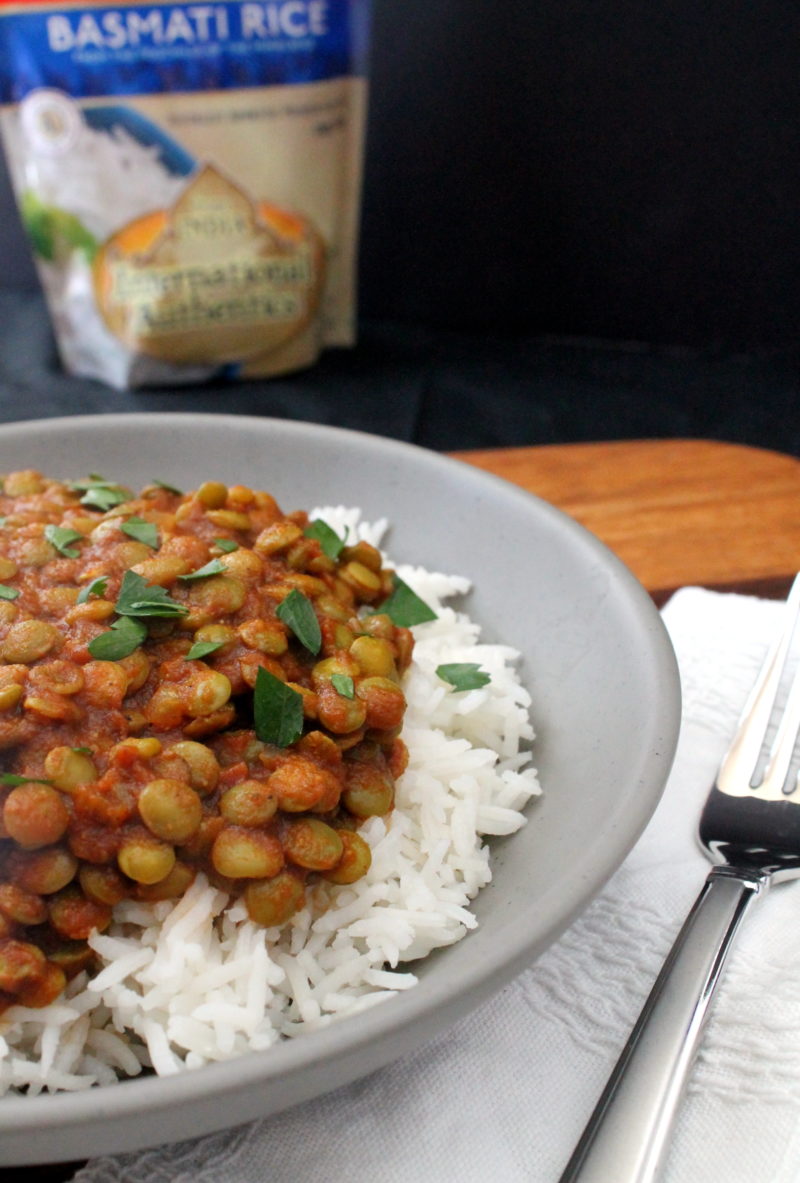 Indian cuisine and I are not really friends. Aside from a few select recipes (that really resemble the worst of Americanized regional food) I cannot for the life of me make an Indian style dish that actually tastes good.
When Royal contacted me about their Basmati Rice I knew I had to give it another shot. I'm really excited to announce that I was finally about to concoct a pretty delicious Indian style dish. I think keeping it fairly simple was the key here, just basic ingredients and a focus on flavor.
I'm really proud to say that this dish will probably make it into our routine fairly regularly. Since it's delicious, easy and totally different from my usual meals.
Easy Curried Lentils
Ingredients
1 cup lentils, rinsed and cleaned
½ a large onion, diced
2 tablespoons butter
2 tablespoons curry paste
½ tablespoon garam masala
1 teaspoon curry powder
½ teaspoon turmeric
1 teaspoon honey
½ teaspoon garlic powder
½ teaspoon ground ginger
a few good shakes of cayenne pepper
1 (8 ounce) can tomato paste
1 cup broth or water
¼ cup coconut milk or cream
cilantro for garnishing
Instructions
Cook the lentils according to directions. Drain and set aside.
In a large sauce pan melt the butter over medium high heat. Add the onion and sauté for 1 to 2 minutes until it becomes translucent.
Add the curry paste, garam masala, curry powder, turmeric, cayenne, honey, garlic, ginger and cook for 1-2 minutes.
Add the tomato paste and cook for another 2 to 3 minutes while stirring. The paste should be well blended and begin to brown. Stir in the broth until well blended.
Stir in the lentils and milk or cream and simmer for another 15 minutes, allowing the flavor to deepen.
Garnish and serve.
This post was sponsored by Royal® Basmati Rice.