Dill pickles are important stuff in this house. We go through a lot of them.
I realize now that all that time I spent complaining about the absolute on slot of cucumbers we had this summer was quite ridiculous. I should have been thanking my lucky stars.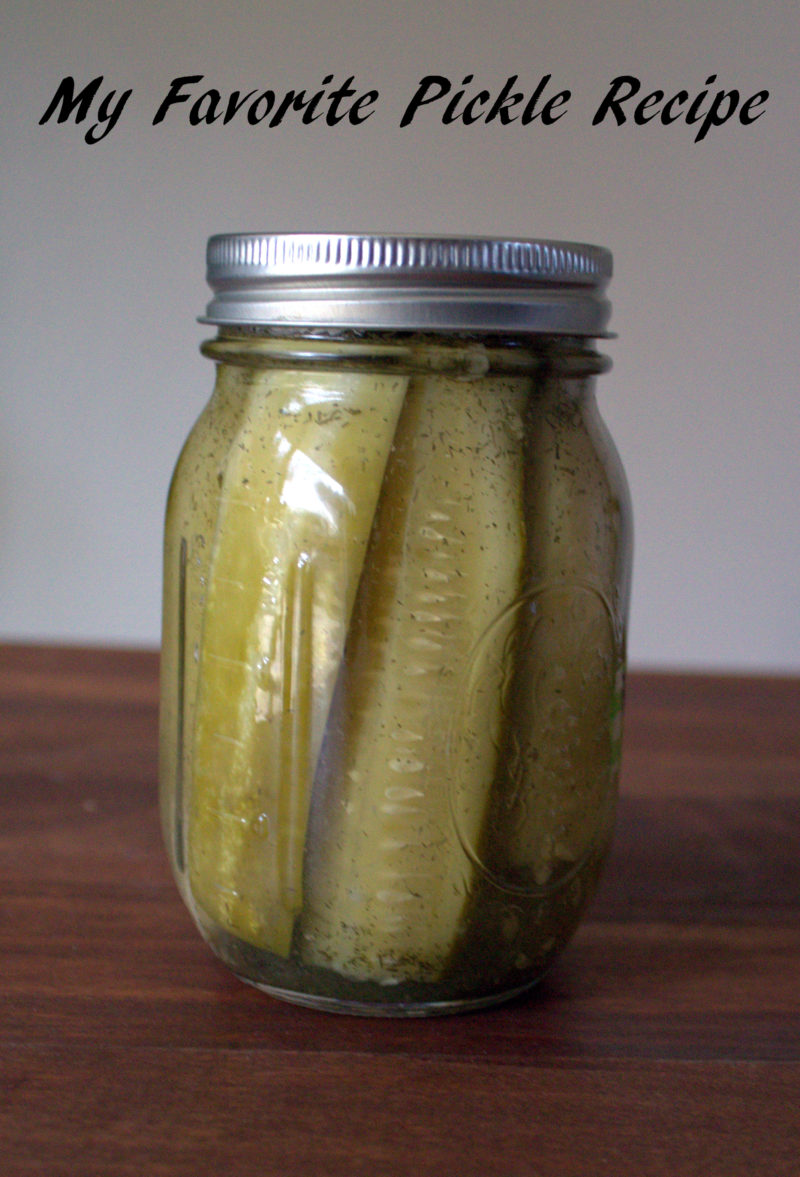 Chuck loves them on sandwiches, I prefer them for a healthy snack and next thing you know we've made it through a whole jar in a couple of days.
I didn't have the time to share this recipe back when I was making it all the time, but I have been wanting to share it for a long time. So I'm doing it now, don't worry I'll be sure to reference it, then tweet, facebook share, and probably Instagram it in the summer to remind you guys to try it out. It's a great recipe, you will totally want to.
It's a recipe that came from Miss Amy (my step-mom) that she adapted over the years from the original ball canning book. For one there's more garlic, because if you haven't noticed, we love garlic around here. There are a few other subtle changes which I think makes these the best pickles you'll ever have.
This recipe also doesn't use pickle crisp, I find that if you pickle the cucumbers right after picking them they hold up a little better to canning so I don't bother with the pickle crisp, besides that's how our great grandmothers did it.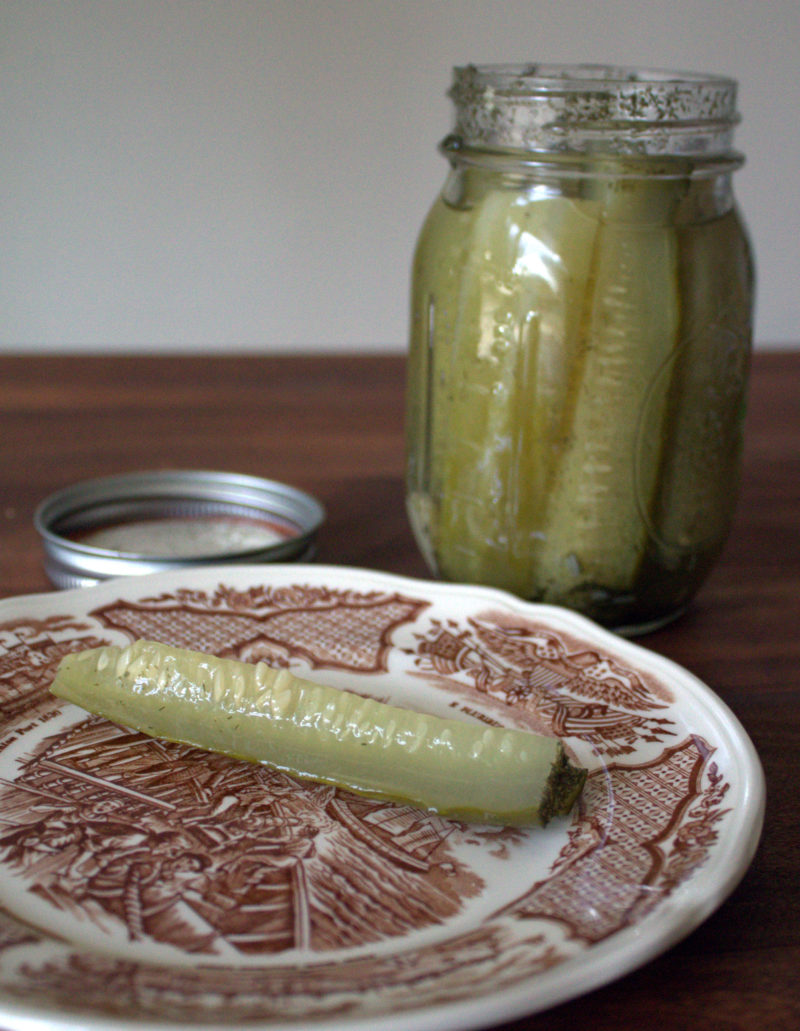 Even if you don't have the time to can pickles you can use this recipe to make refrigerator pickles. Just follow the instructions and instead of canning pop them in the fridge overnight. In the morning you'll have delicious and lightly flavored pickles ready to enjoy, and they will last in the fridge for about a week.
My Favorite Dill Pickle Recipe
Ingredients
3 lbs cucumbers cut into spears
2 cups apple cider vinegar
2 cups water
2 tablespoons kosher salt
4 teaspoons dill seeds
4 cloves garlic
Instructions
Prepare the canner with 4 pint jars and lids.
Combine the vinegar, water, and salt in a small sauce pan and bring to a boil.
Remove the hot jars from the canner onto a clean towel. Place 1 teaspoon dill seeds and 1 clove of garlic in each jar. Pack in the cucumbers until full.
Pour the boiling vinegar mixture over the cucumbers to within ½ inch of the rim. Gently tap the jars against the counter to remove the air bubbles.
Place the lids on the jars and hand tighten them.
Process the jars for 10 minutes (timing varies for different size jars), then remove from heat and let stand until cool. Check to be sure that the lids have set, if they have not then those need to be eaten within 2 weeks. Lids that have set will keep for a year in the pantry.