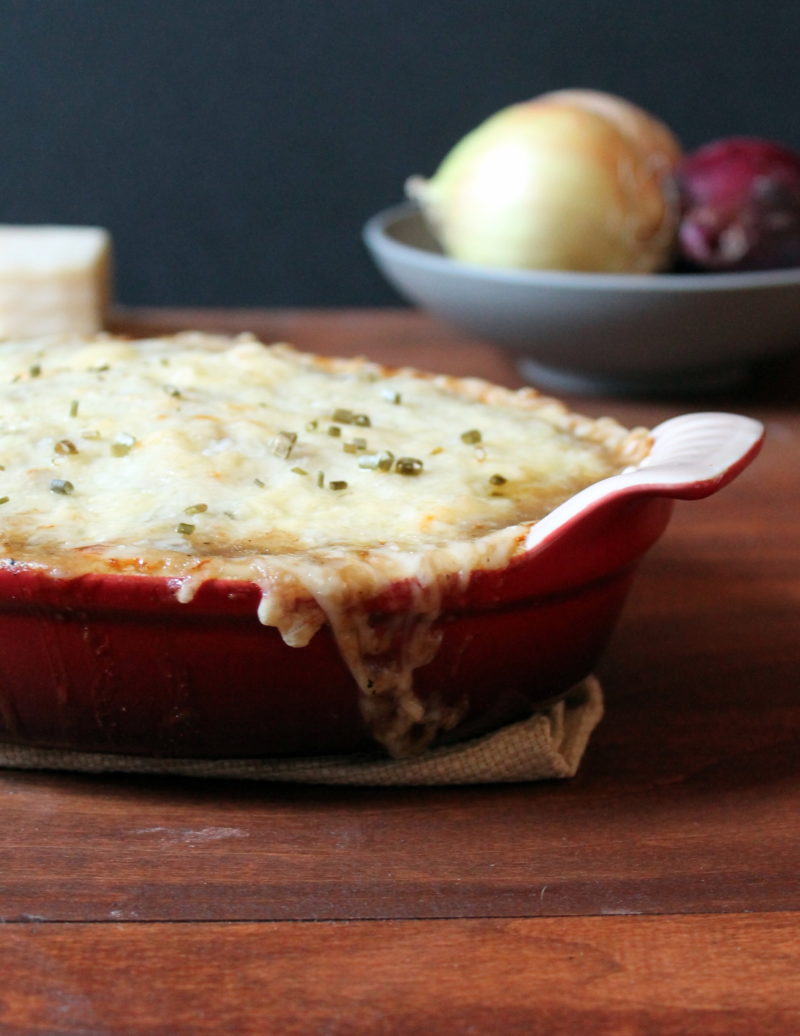 If you need a recipe for something that oozes home-style deliciousness and will quickly put you to sleep if you eat too much this would be the one for you.
I made this a couple of weekends ago when Chuck and I had gotten up early to go apple picking and work on house projects. It was pretty nippy out, and after a busy morning we were both in the mood for something that would both fill us and warm us up as well.
We may or may not have taken a 2 hour post lunch break to laze on the couch under blankets and watch netflix.
I think it was well deserved.
Our new normal seems to be setting in. I say this because we finally have time to watch Netflix, but I can't say that it's the same old routine anymore because we are watching said Netflix as a married couple in our new home. A lot of things have changed (and are still to change) in our lives recently and so our new normal is vastly different from our old.
I've caught myself referring to Chuck as my fiancé, only to remember that he's now my husband, and then I have to stop and think about that for a minute. It's pretty amazing when you think about it. I found someone that while he can drive me nuts sometimes, truly makes me happy and loves me with all of his heart. I'm really lucky.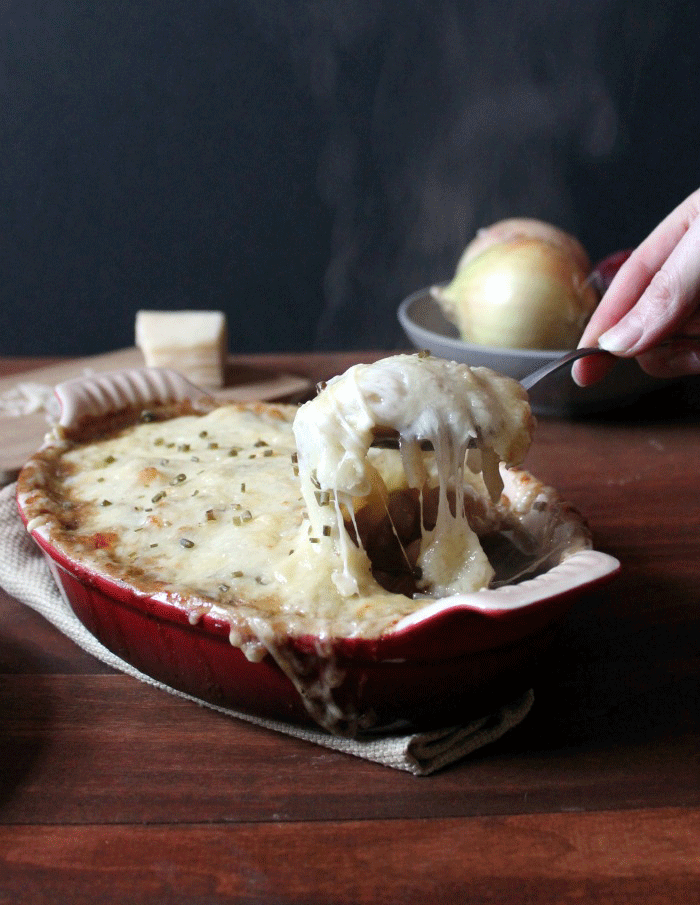 Ok, I know you're not here to listen to (read?) all my sappy nonsense. It's all about that comforting cheesy deliciousness on top of onion and broth slathered gnocchi right?
So back to the recipe, I remember coming up with this while we were on our honeymoon after I had just indulged in the biggest plate of gnocchi baked with tomato sauce and a ridiculous amount of mozzarella cheese. Gnocchi and cheese go really well together if your into that whole coma after eating thing like I am this time of year, so the wheels got turning and I decided to turn one of my favorite soups into a baked gnocchi dish.
It was a great idea if I do say so myself. The key, in my opinion to a really good French Onion Soup is the thyme as well as time. Taking the time to slowly sweat the onions and reduce the broth really sets the base and adding a hint of thyme (the herb) to the mixture really pulls it together. Now all that goodness poured over hot, chewy gnocchi, and topped with some really good gruyere cheese and you've got yourself a right masterpiece in my book.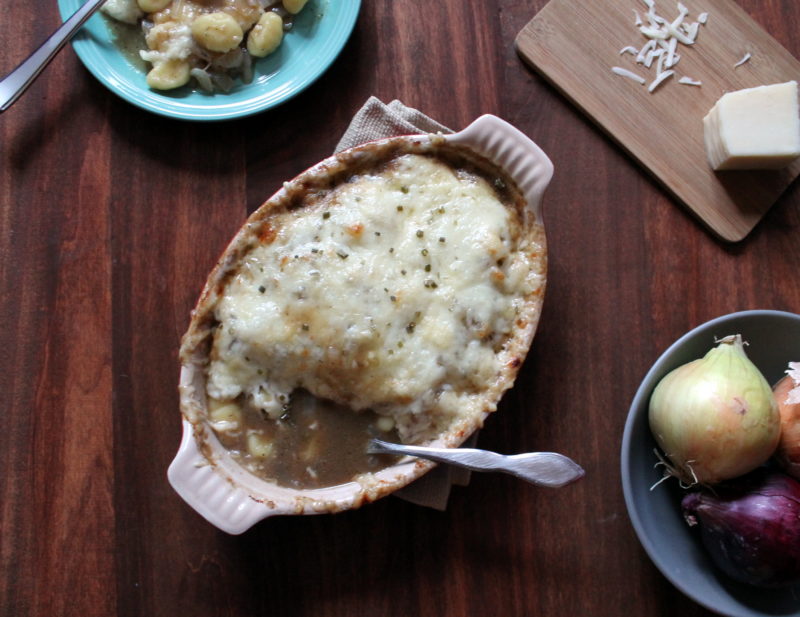 French Onion Baked Gnocchi
Author: JC
Serves: 4 to 6 Servings
Ingredients
3 tablespoons butter
2 tablespoon olive oil
2 ½ lbs yellow onions
1 tsp salt
1 tsp pepper
½ tsp sugar
2 tablespoons flour
½ cup white wine
5 cups low sodium beef (or vegetable) broth
1 teaspoon of dried thyme
1 bay leaf
1 lb gnocchi
2 cups fresh grated gruyere cheese
Chopped chives for garnish
Instructions
Preheat the oven to 375.
Heat the oil and butter over medium heat.
Once melted add the onions, stirring to incorporate, then cover and cook for 10 minutes.
Add the salt, pepper and sugar, stirring well and cook for another 30 minutes, stirring often.
Stir in the flour and cook for another minute before adding the wine, broth, thyme, and bay leaf. Bring to a simmer and cook for another 20 to 30 minutes. Adjust seasonings and remove from heat.
While the onions simmer prepare the gnocchi according to package instructions.
Place cooked gnocchi a baking dish. Pour the onion mixture over the gnocchi and top with cheese garnish and place in the oven to bake for 20 minutes or until the cheese has melted and begins to brown.
Serve immediately.
Here are a few of my favorite similar recipes: