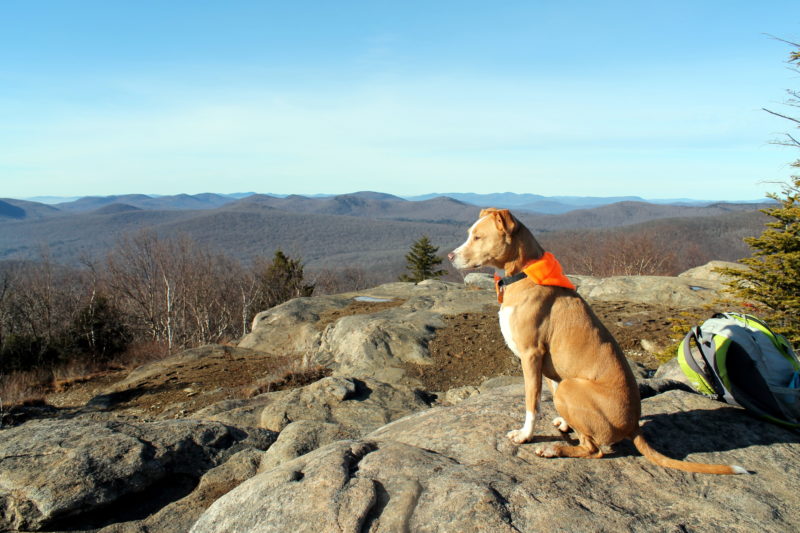 Hadley Mountain 12/6/15 – 4 mi. RT
Last Sunday was kind of a big day for me. I made it through my first solo hike. I know that to many experienced hikers it seems like a silly thing, but for me it was huge. I'm finding it more and more difficult to find people to hike with so I'm coming realize that I need to just bite the bullet and go on my own. I'm a capable woman, and can handle most situations, so really there isn't anything that I should be scared of, though both Miss Amy and Chuck might disagree. They worry, but after this trip went well I think they will feel a little better.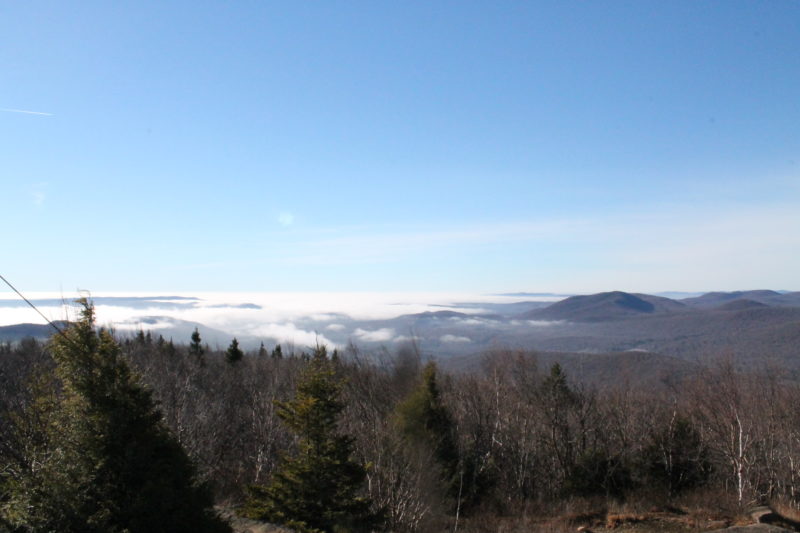 Brody and I tackled Hadley Mountain, as part of the Fire Tower Challenge. This is the 3rd mountain in this challenge that I have completed. I chose this one for my first solo hike, because it's fairly short, and only about 10 minutes from my mom's house if for whatever reason I need someone to come save me.
When I left my house it was pretty cold and gloomy so I layered up, which I was thankful for in the beginning, but I was stripping off layers as I made my way above the low hanging clouds and into the sun. By the time I reached the summit it was crystal clear and beautiful. I really liked the way that the clouds blanketed the mountains, and I was surprised at the great views that were to be had all around.
The trail itself was great, while there was some ice it was minimal and I was able to avoid using additional footgear. It was fairly steep the entire time, but I was out to get a work out anyway, and it was only 2 miles one way.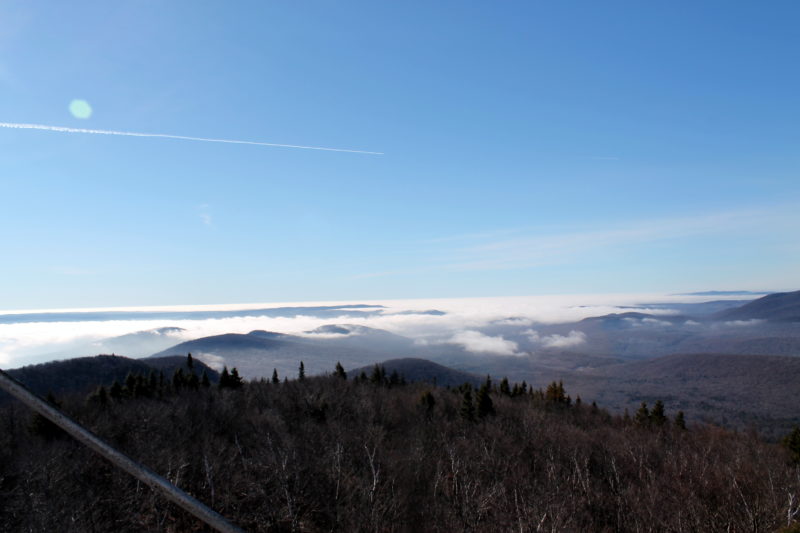 Brody had a blast as well. For some reason this crazy dog always wants to climb up the fire towers and then about halfway up starts to whine, I assume because he's scared but he keeps going up. I think next time I will have to be quick to tie him up at the bottom. The stairs can be sketchy, and he likes to go a little too fast, which makes me a little too nervous, especially when there is no chicken wire to catch a clumsy pup. I'm pretty sure there has not been a hiking trip where he hasn't fallen at least once. He's reaching 3 years old I would like to think he will start to wizen up a bit, but so far that doesn't appear to be happening.
On the way down Brody and I stopped chatted with the nicest German gentleman. In his early 80's he was just out for a morning hike like us. I was super impressed with his physical prowess for his age. He told us how upsetting it was for him when they told him he had to stop running in his late 70's. He was seriously impressive and I really hope that I can be in that kind of shape when I am his age. I'd also like to be as happy. I mean really this guy is my new idol.
Other Mountains in the Fire Tower Challenge: