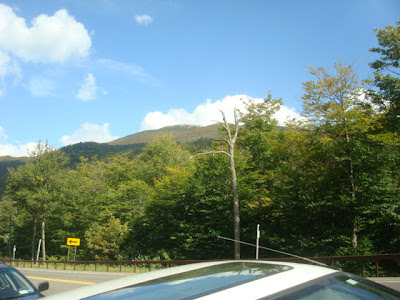 View of Cascade from the car
The hike in total was roughly 6.2 miles, 2.1 miles to the trailhead to Porter .7 to the peak of porter, then back and .3 to the peak of Cascade and back. The terrain was, rocky, and most of it was just like walking up stairs. Even though these are considered two of the easiest peaks in the 46, they can still be quite tiring. Be sure to bring lots of water.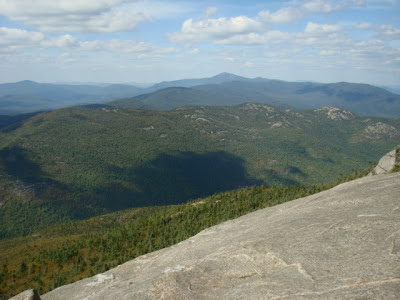 We went to Porter first, which I definitely suggest. The views there are good, but next to Cascade it really isn't exceptional. I think hitting this one first allow you to enjoy it for what it is without being overshadowed. I honestly think that the .7 miles there and back were probably the easiest of the entire hike up to the trail head, which was a nice break.
Cascade was rather beautiful. It had a 360 degree view of the surrounding mountains and lake placid. We could not have asked for a better day on the top of the mountain; perfectly blue and nearly cloudless skies. The .3 miles from the trailhead were nothing to write home about, and most of it was just a little scramble on the bald rocky summit, which in itself was really rather simple.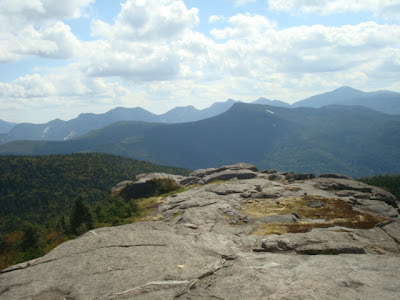 We did take note of the rock paths everywhere and a sign that thanks those who are willing to carry up a rock. The rocks are used to outline a pathway for visitors to walk without disturbing the little foliage that is on the top. This helps curb erosion control, and is an excellent way to help preserve the mountains natural beauty. I only wish I had known to carry up a stone at the bottom.