You may have noticed I have been into posting whole meals. I feel like it's more real this way. Everything I post here is usually made right before we eat it. Occasionally I will make something ahead so I can get a good picture of it but it's always eaten for dinner later or lunch the next day, besides some things just taste better after a few hours of sitting in the fridge, soups and stews especially.
What I'm getting at is that I hope you don't mind that I do this sometimes. You know, bombard you with 3 or 4 recipes in one post. This is how we eat, what we eat all together I thought it might be helpful for people trying to come up with dinner menus, weeknight meals and other combinations. Plus I also get really excited about some of these recipes and combos and want to share them all at once.
This collection of recipes seems a little off at first glance but I'm telling you all the pieces fall nicely into place. The croquettes were developed out of necessity I have an abundance of leftover chicken, and we are kind of getting sick of chicken soup these days. My step mom Miss Amy has made these same croquettes before with turkey so I figured the same could be done with chicken. Now what do you serve with such a thing?
Squash soup of course! Chuck just really wanted it, and I really wanted Maple Walnut Salad Dressing, which goes so well with the smoked cheddar and apples, so let put it all together. What goes better together than soup and salad anyway?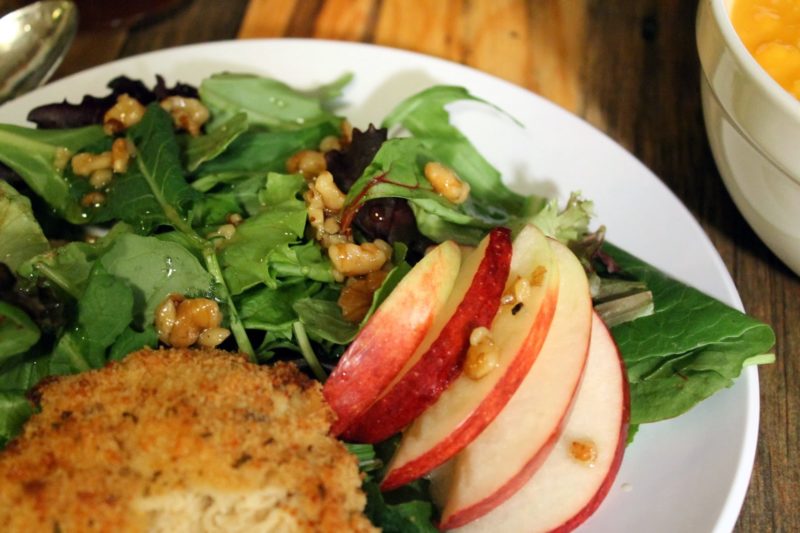 The croquettes need liquid, whether it be gravy, salad dressing or some other kind of sauce it's definitely required because they  are kid of dry
without it. They are a pretty blank canvas which I like because I wanted to taste more of the dressing; however you can jazz them up by adding some chopped up veggies or spices to the mix.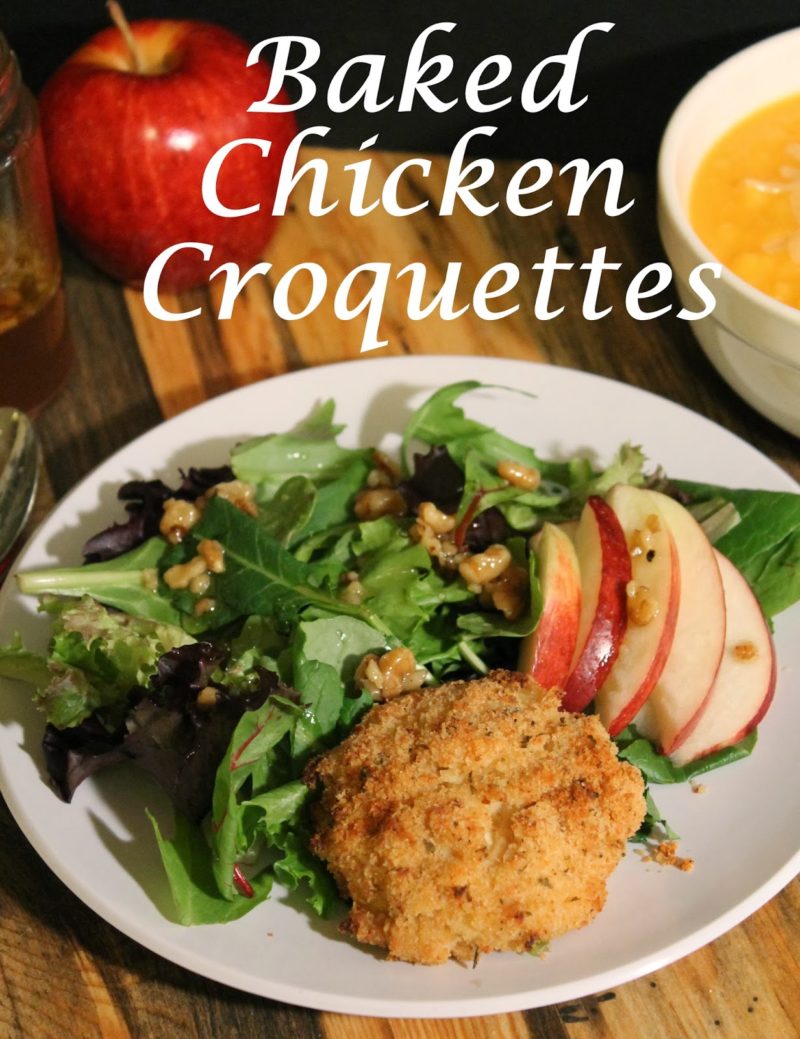 Leftover ChickenCroquettes
5 tbsp butter
3 tbsp flour
1 cup milk
2 cups cooked and minced chicken (you may want to use a food
processor)
½ cup bread crumbs
1 tbsp dried parsley
1 tsp salt
Preheat the oven to 375 degrees. In a sauce pan, melt the butter over medium heat, and whisk in flower.
Cook for 1 minute, whisking continuously.
Add milk whisking until well combined and cook for 1-2 minutes, until thickened then remove from heat and allow to cool. In a large bowl combine the chicken and cooled sauce, mixing well. The combination should be sticky, if it doesn't start to form clumps then add a few bread crumbs a pinch at a time.
Sift together breadcrumbs, parsley and salt in a shallow dish or plate.
With your hands create hockey puckshaped disks. Coat the disks with the bread crumb mixture and place in a greased baking dish.
Bake for 30 or so minutes or until the croquettesbegin to turn a golden brown color.


Maple Walnut Salad
Dressing
¾ cups chopped walnuts
3 tbsp Apple Cider vinegar
1 tbsp extra virgin olive oil
3 tbsp pure maple syrup
Combine all ingredients in a small bowl or jar, then whisk or shake well to combine.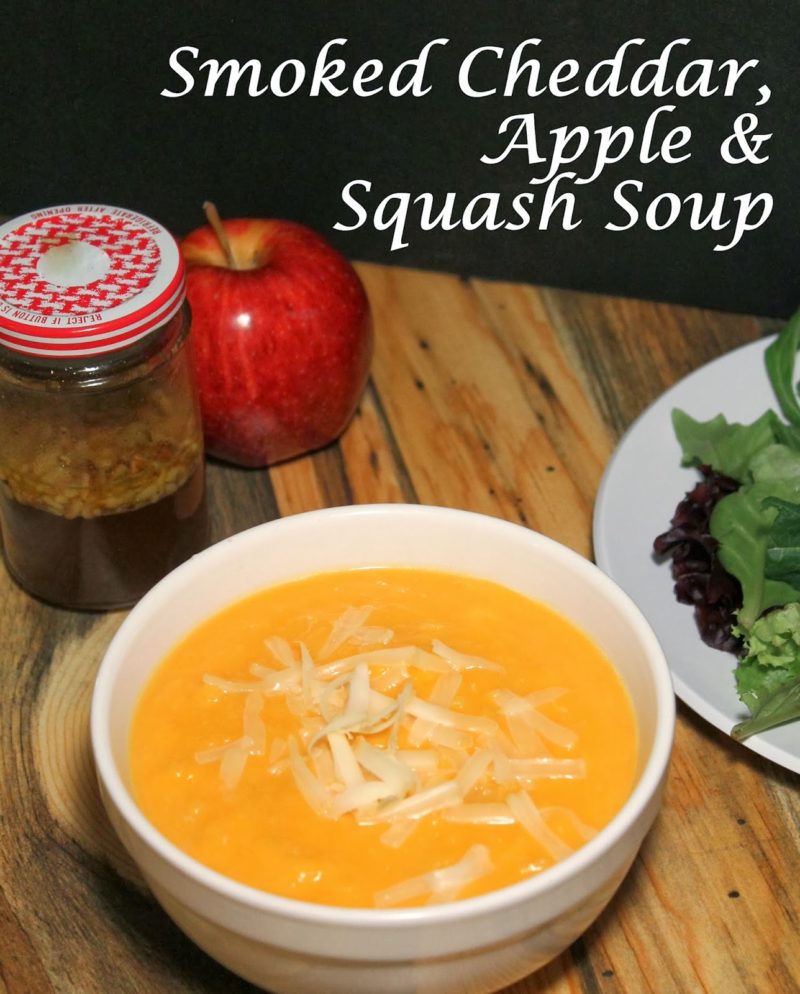 Squash Soup with Smoked Cheddar
and Apple
 1 medium onion, peeled & chopped
 1 tbsp extra virgin olive oil
1 medium roasted butternut squash, flesh only
 ½ cup apple cider vinegar
 4 cups Low Sodium vegetable broth
 1 medium apple, peeled and diced
 1/3 cup apple smoked cheddar
In a large thick bottomed sauce pan heat oil over medium high heat and sauté onion until it begins to soften and become translucent.
Add squash and broth to the pan. Cook for 1-2 minutes then with an immersion blender or in batches blend until smooth.
Over medium heat add apple and smoked cheddar and cook for 5-6 minutes stirring regularly.
Adjust seasoning and serve warm with extra cheese for garnish.