First off I want to start this by saying CONGRATULATIONS! to
Anna of The Yellow Table
. Before she had accomplished the monumental goal of raising
over $50,000 to publish her first book she
asked her followers
to help her
out by throwing dinner parties using her recipes to generate conversation.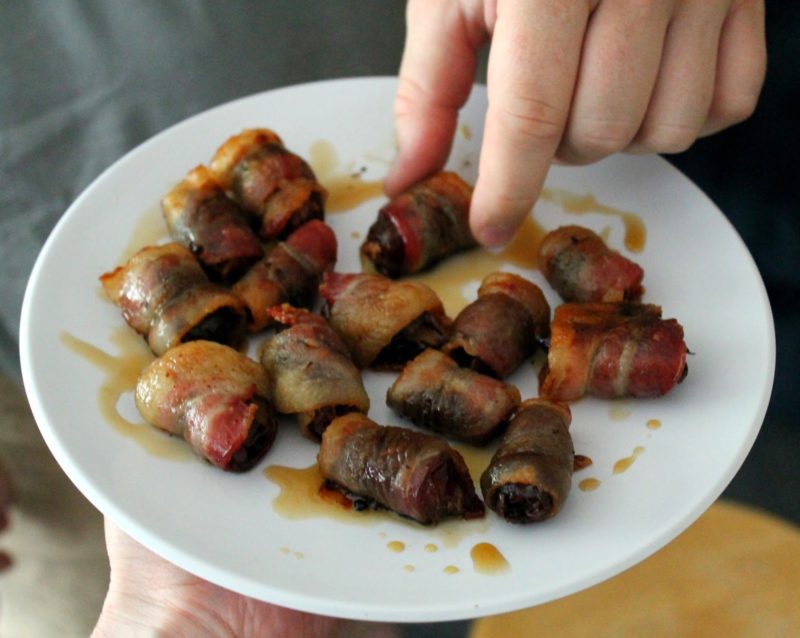 I have been following Anna's entire journey from
day 1
and I
now feel like one of those creepy stalker people, because I am so completely
invested in this thing. From writing the book in about 100 days to completing
a cross country road trip, and preparing several dinner parties along the way
she has done so much, so very much that I cannot comprehend how one person
could possibly do it all and remain so humble and thankful.
She's already reached her goal (and surpassed it by over $10,000), but that wasn't going to stop me
from throwing my dinner party, besides Chuck might murder me if I didn't make
those dates I told him about.
I decided to go with the easy dinner party menu that she had
listed, as we had planned to go group ziplining earlier in the day, and I
wasn't sure how ambitious we all would be. I of course had made a few
alterations, because that's just how things are done around here and added a
recipe or two.
The Menu
Chocolate Chip Cookies
I decided to add the cider mustard glaze to the dates, because one
of our favorite restaurants has a similar appetizer with this kind of glaze,
and I've have been dying to figure it out. I also swapped the
Roasted Carrots
for the tomato tart because tomatoes are beginning to come in season here, and I
can't resist them. Finally after all that, an adventurous day and the fact that
I don't actually have any ramekins I decided to simply bake up some cast iron
cookies and serve them with vanilla ice cream instead of the
Bittersweet Pudding Cakes
, though some day I would really love to try out this recipe.
The night was I hope just what Anna had intended, light and fun
and full of casual chatter.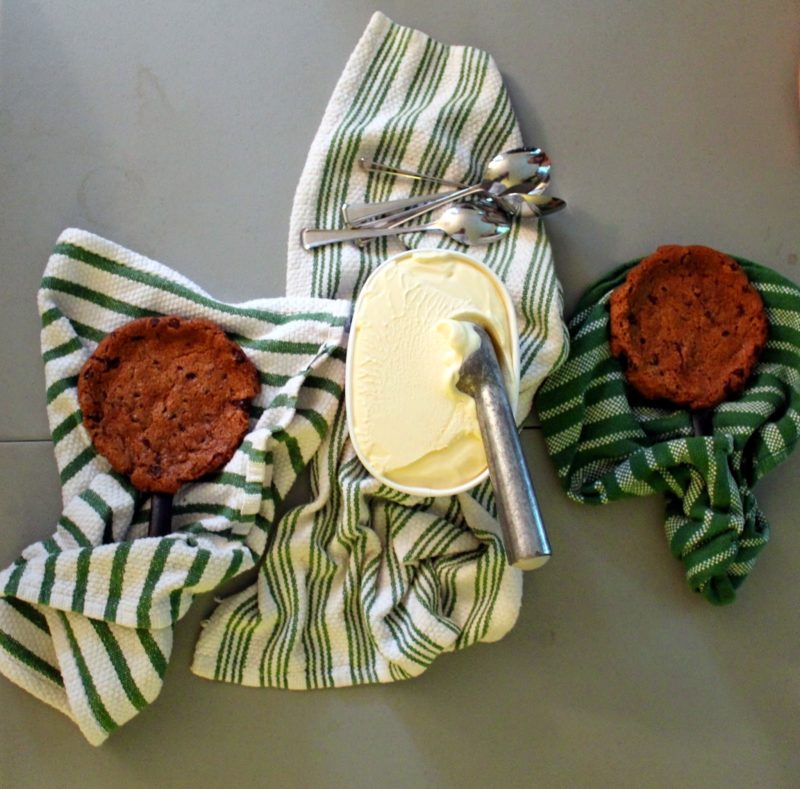 I know our home isn't ideal for dinner parties (I mean check our awesome table) but I
really want to make more of an effort to invite people over and share food and
conversation. It's so necessary in today's day and age.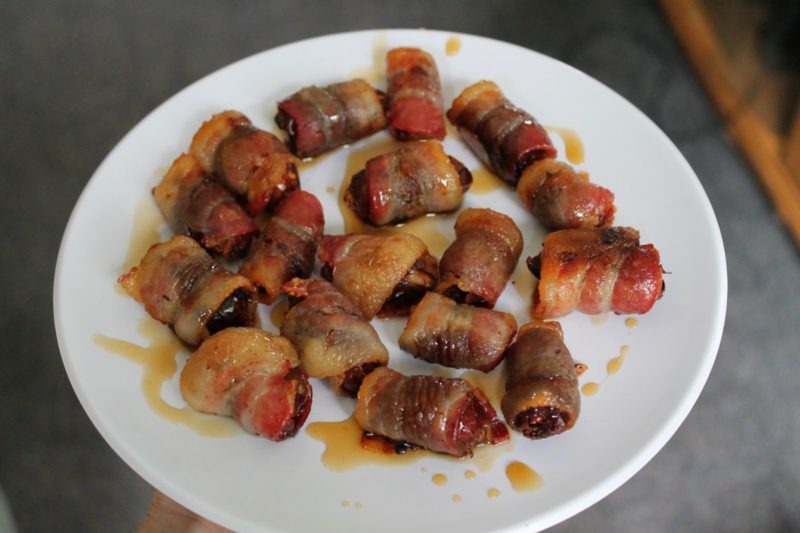 Bacon Wrapped Dates with Cider Mustard Glaze
1/2 lb bacon, cut into thirds
30 dates
30 almonds
½ cup apple cider vinegar (plus a splash)
½ cup granulated sugar
2 tbsp brown sugar
1 tsp ground mustard
Preheat the oven to 375 degrees. Cut a slit into the side of
the date and slip an almond into the center. Wrap each date in 1/3 a slice of
bacon, and arrange with the open side down on a rimmed baking sheet. Bake for
15-20 minutes until the bacon is crisp. Once cooked remove from the oven and
place on a paper towel to drain. Meanwhile combine the vinegar, both sugars and mustard in a
small sauce pan, and bring it to a boil. Immediately reduce to a simmer and
cook for 10 – 12 minutes until syrupy. Remove from the heat and finish it with
a splash more of cider to keep the flavor bright. Move the cooked dates to a
serving tray and drizzle with the glaze.