I'm going to be totally honest. I HATE THIS!
The first few weeks were all about learning how much baking soda to use, and that you need to wash it all out. It takes a really long time for me to get all of the baking soda out of my hair, but after an evening spent near to tears on my bathroom floor, because I couldn't run a brush through it to save my life I learned that it is worth the extra time. In case you are wondering the only way I was able to comb out the tangles was my slathering my hair with coconut oil, which meant I went to work the next day with the greasiest hair you have ever seen.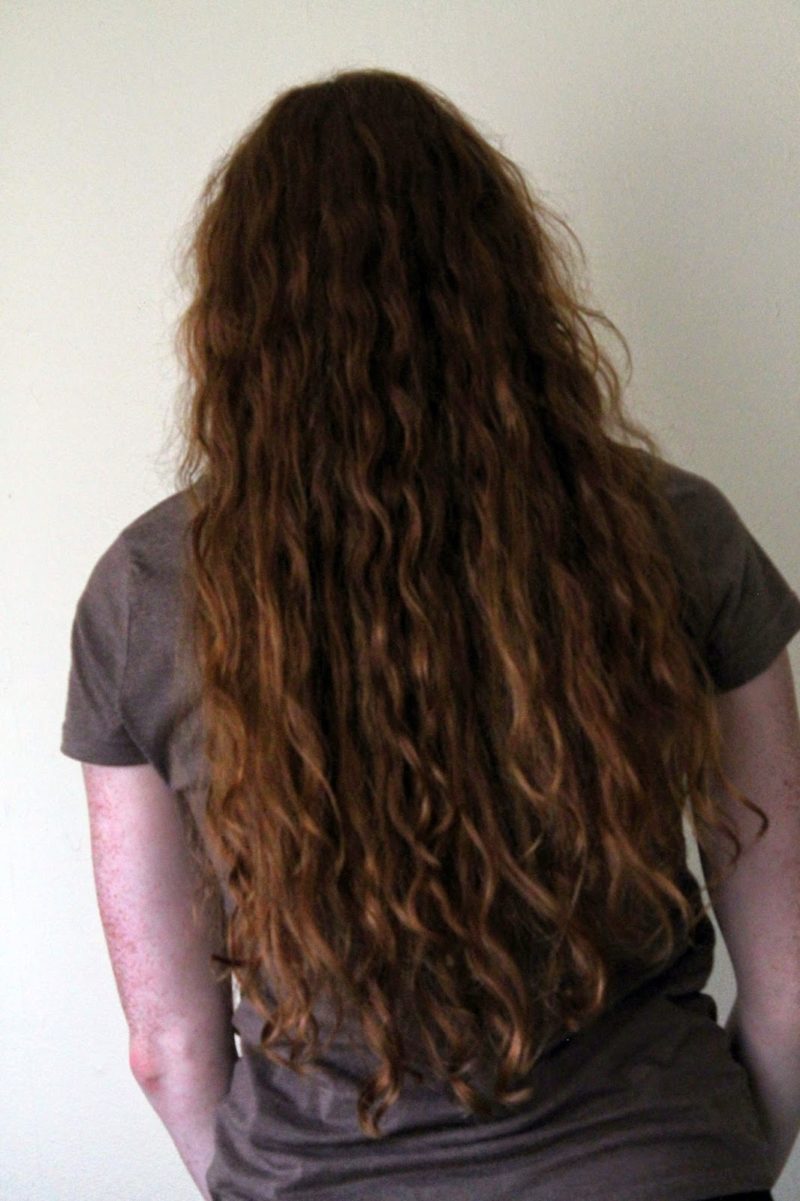 You see it's not just the time it takes to do this new routine, mixing up the stuff before the shower, the extra time to really rub it in, and then the time to really make sure it's all out. I mean that's pretty bad on its own but the fact that my curls aren't really looking that much better, and they don't last as long as they used to is enough to say it's not worth it. Then there is the smell. Chuck says that he doesn't notice it, but I do. My hair smells dirty, like old stale laundry, and I'm not loving that, like at all.
The dry skin is another thing. I want to preface this by saying I have always had this problem, that dry skin is a constant plague, and that most normal shampoos will give me this problem, so severe dry skin like this is not necessarily a side effect of the no-poo experiment (though I usually only have these problems in the deepest winter months). The skin around my hair line, my forehead, behind my ears, and the base of my neck are all so dry that the skin there is cracking and bleeding. Seriously can you picture dry skin around the hair line and a greasy mess on top and the back of my head. It's a good look I've got right now. This is something that can happen to me in the
winter even if I'm using something like
Head & Shoulders
, so I often do hair
masks and oil rubs that time of year to ease it a bit. The thing is that it's
not winter, and I'm getting this, which makes me think that it will only get
worse that time of year.On a positive note this is my first weekend that is totally free. Meaning I actually have time to catch up on laundry, and vacuum for the first time in months. Literally months. I'm stoked for this. So this is my one and one down for the link up over on
Chrystina Noel
.
I'm still holding out a bit to see if this gets any easier, but in the mean time I'd love some recommendations for Vegan, sulfite/ate free shampoos or conditioners if you have any?!