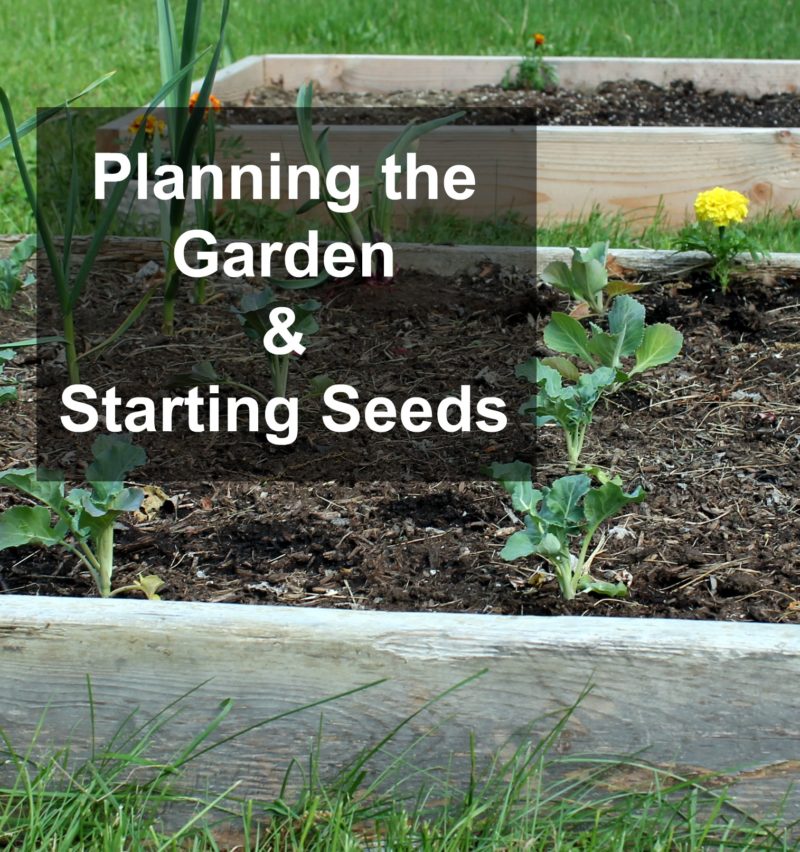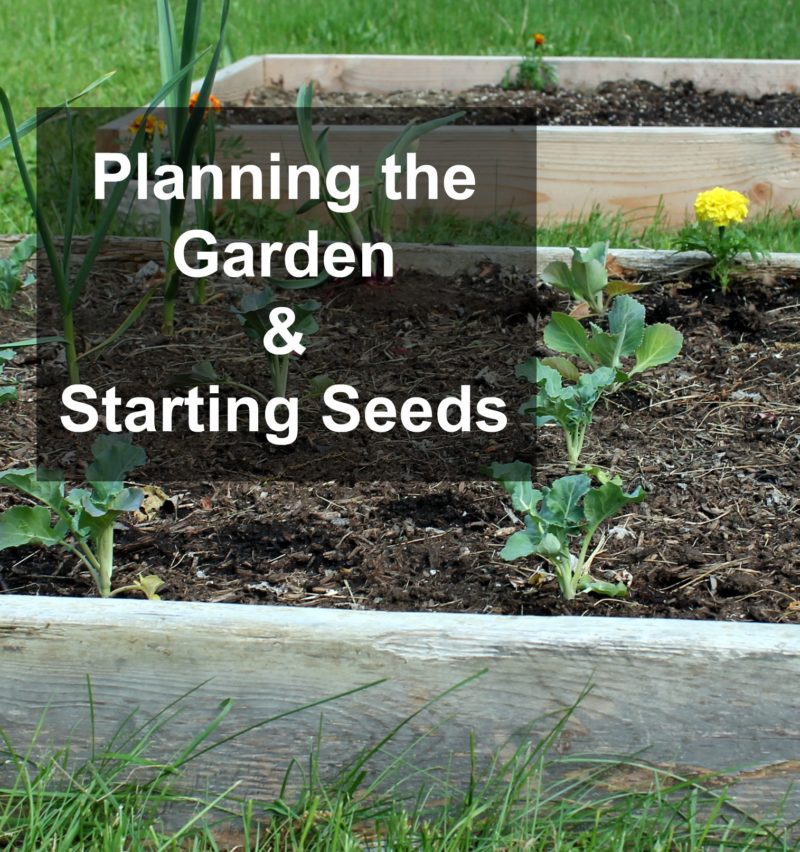 The time has come for those of us in Zone 5 of the northeast to begin the process of starting seeds. This is my first year starting many of my seeds indoors. While I have always started cold weather seeds outside, in the past I have relied on local growers to provide things like tomatoes, peppers, and even some herbs. This year will be different (I hope). Starting seeds is harder than buying obviously, but it also saves quite a bit of money, keeps things organic and adds another level of self-sufficiency to this whole process.
Planning the Garden
To begin with, I had to figure out what I should actually start from seed, which meant planning the whole garden right down to the very last thing. I pretty much already had this done, from last year, but I pulled out the plans, gave them a few tweaks and voila we have a plan. If your interested in learning how to plan a garden my friend Mary Jane has a great post on that.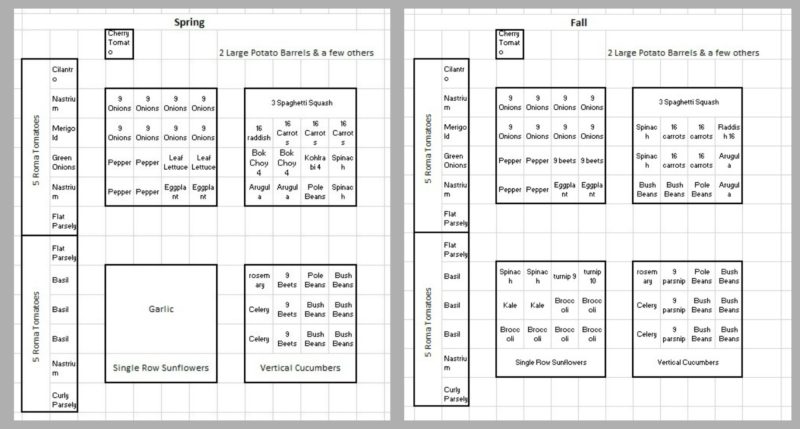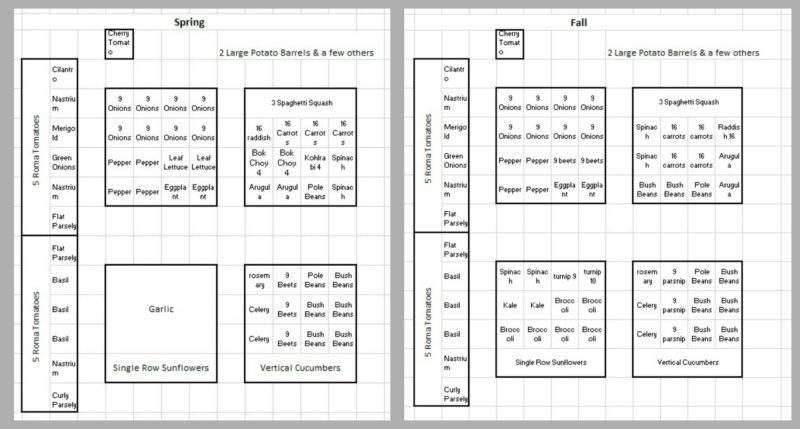 A few things that aren't pictured in the above plans include cabbages, Swiss chard, and the rest of the flower beds. I plan to plant the cabbages and Swiss chard actually with the flowers in the flower beds. There are a few reasons for this, firstly, it opens up a lot of space in the vegetable garden, and second it helps to fill in my weak looking flower beds. Someday, those flower beds will be overflowing with growth, but I'm trying to save money by transplanting perennials from friends and families gardens and letting them fill in over the years. In the meantime adding some pretty veggie will help them look full.
Choosing Plants to Start
Once the garden is planned, and the vegetables are chosen it was time to thumb through the seed packets and growing guides to see just how much time they all need to grow, deducing which ones should be started indoors. This year I will be starting onions, tomatoes, eggplant, peppers, cucumbers, and rosemary, possibly a few more. So far I have only started onions since they require a very long growing season, I'm hoping this will allow me to grow 2 sets of onions. We will see if it works.
As the winter winds down I will start more seeds, again taking note of how long each plant requires.
Planting and Caring for the Seeds
For containers, I decided to order some net slit pots. I watched a lot of planting and permaculture videos in those first few weeks of pregnancy when I was feeling pretty terrible, and I had seen a couple people have really good luck with them. The slits allow air to get to the roots of the plants but unlike many of the compostable net style pots, these are reusable. I look forward to seeing how these work.
So I started seeds in both the net slit pots, as well as some containers that I already had and placed them in large trays. After placing the tray in a warm sunny room I placed some saran wrap over the top to create a more humid environment. Checking the tray daily will let me know when to add water and when to take the saran wrap off. Once seeds start poking through they need fresh air to stay healthy.
I'm hoping that in a few weeks these little guys will be going strong, the soil will warm up and I can get started on getting them into the ground.
Wish me luck!